The Devil Is a Part-Timer Season 3 Unveils Release Date, New Trailer And Visual
"The Devil Is a Part-Timer!! 2nd Season" will begin airing starting from July 13. New cast members include the voice actor of Gintoki!
The official site of streaming giant Crunchyroll revealed on June 7, 2023, that the 3rd season of The Devil Is A Part-Timer series titled "The Devil Is a Part-Timer!! 2nd Season" will begin airing starting from July 13!
A brand new trailer and key visual were showcased to commemorate this announcement, featuring our favorite main characters, including our favorite Maou sama – Sadao Maou, Emi Yusa & the most adorable Alas Ramus!
(Trailer 2 of The Devil Is a Part-Timer!! 2nd Season)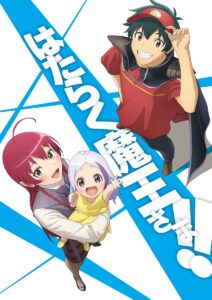 (Key Visual)
For those who are confused, the 3 seasons of the Devil is a Part-Timer series are titled as follows:
The Devil is a Part-Timer!
The Devil is a Part-Timer!!
The Devil is a Part-Timer!! 2nd Season
So basically, the 12 episodes that aired in April 2013 is The Devil is a Part-Timer! (Season 1), followed by The Devil is a Part-Timer!!, i.e., Season 2 which aired from July – Sept 2022 and what's going to release on July 13, 2023 is Season 3 titled "The Devil is a Part-Timer!! 2nd Season", which continues from Season 2.
Yeah, the titling is confusing as heck. What were they thinking??!!
In addition, the opening and ending theme titles and artists were already revealed beforehand in April.
The opening theme "Hikari no nai Machi" (A Town Without Light) is performed by nano.RIPE whereas the ending theme "bloomin" will be performed by Liyuu.
nano.RIPE comments on their performance as follows:
"We also produced the music for the ending theme song "Suikagami no sekai" for the first cool song of the second season, and we are really happy that we are in charge of our own song, and that this is the first opening theme song.
The title "Hikari no Nai Machi" may seem hopeless at first glance, but we are very confident that we have put our own feelings and those of the work into this song.
We would be happy if you could listen to the full chorus as well as the TV version and enjoy it even more deeply."
Liyuu also said a few words regarding her performance for the song "bloomin":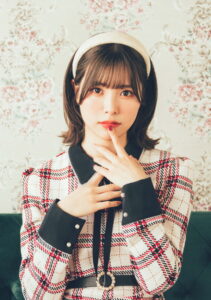 "The TV anime "Hataraku Maou-sama!" which will start airing in July! I will be in charge of the ED theme for the 2nd Season!
I'm very happy to be in charge of the ED theme for the sequel to my favourite anime!
The song "bloomin'" has a fresh and gentle murmuring atmosphere. I'd be happy if you can feel like a blooming flower when you listen to this song!"
And finally, the newly announced additional cast members are as follows:
Farfarello voiced by Tomokazu Sugita (Gintoki in Gintama)
Erone voiced by Megumi Han (Kana in Oshi no Ko)
Camael voiced by Chikahiro Kobayashi (Sugimoto in Golden Kamuy)
The rest of the cast and crew are mentioned as follows:
[Cast Members]
Sadao Maou/ Satan Jacob (CV:Ryōta Ōsaka)
Emi Yusa/Emilia Justina(CV:Yōko Hikasa)
Chiho Sasaki (CV:Nao Tōyama )
Shirō Ashiya/Alciel (CV:Yūki Ono)
Hanzō Urushihara /Lucifer (CV:Hiro Shimono)
Suzuno Kamazuki /Crestia Bell (CV:Kanae Itō )
Alas Ramus(CV:Hina Kino)
Acieth Alla (CV: Madoka Asahina)
Rika Suzuki (CV:Asuka Nishi )
Mayumi Kisaki (CV: Yumi Uchiyama )
Emeralda Etuva (CV: Azumi Asakura)
Mitsuki Sarue (CV: Yūichi Iguchi )
[Staff Members]
Original story: Satoshi Wagahara (Dengeki Bunko/KADOKAWA)
Original illustration/character design draft: 029
Director: Daisuke Tsukushi
Series composition: Masahiro Yokoya
Character Design: Yudai Iino
Chief Animation Director: Kinhiro Takeda
Design Works: Ryo Akizuki
Graphic Art: Hirofumi Araki
Art Director: Manabu Ozugi (Kusanagi), Iyasu Narita (Kusanagi)
Director of Photography: Ryo Iijima (Asahi Productions)
Colour Designer: Akemi Teshima (Wish)
3D Director: Kohei Ogawa (Marco)
Editing: Hidemitsu Doi
Special Effects: Kei Ishibashi (Asahi Productions)
Music: Ryosuke Nakanishi
Music Production: Lantis
Sound Director: Jin Meitagawa
Produced by Infinite
Animation Production: Studio 3Hz
The Devil Is a Part-Timer (Hataraku Maou-sama!) was originally a light novel series by Satoshi Wagahara, illustrated by 029 (Oniku). ASCII Media Works serialized it from 2011 to 2020, with a total of 27 volumes. The light novel series is published in English by Yen Press, and the plot is as follows:
Do you want fries with your hellfire?
A portal opens in the courtyard of the Devil's Castle (a tiny walk-up). From it emerges a little girl who calls the Devil King "papa" and the Hero "mama." Ashiya and Chiho are shocked to discover that Maou and Emi had that kind of relationship, but nobody's more surprised than the two new "parents." Will Maou the breadwinner be able to make the grade when it comes to child rearing? And will this spell the end of the starry-eyed Emi's romantic ambitions?
Source: Crunchyroll