The Aristrocrat's Otherworldly Adventure Anime Cast, Main Staff, Promo Video Revealed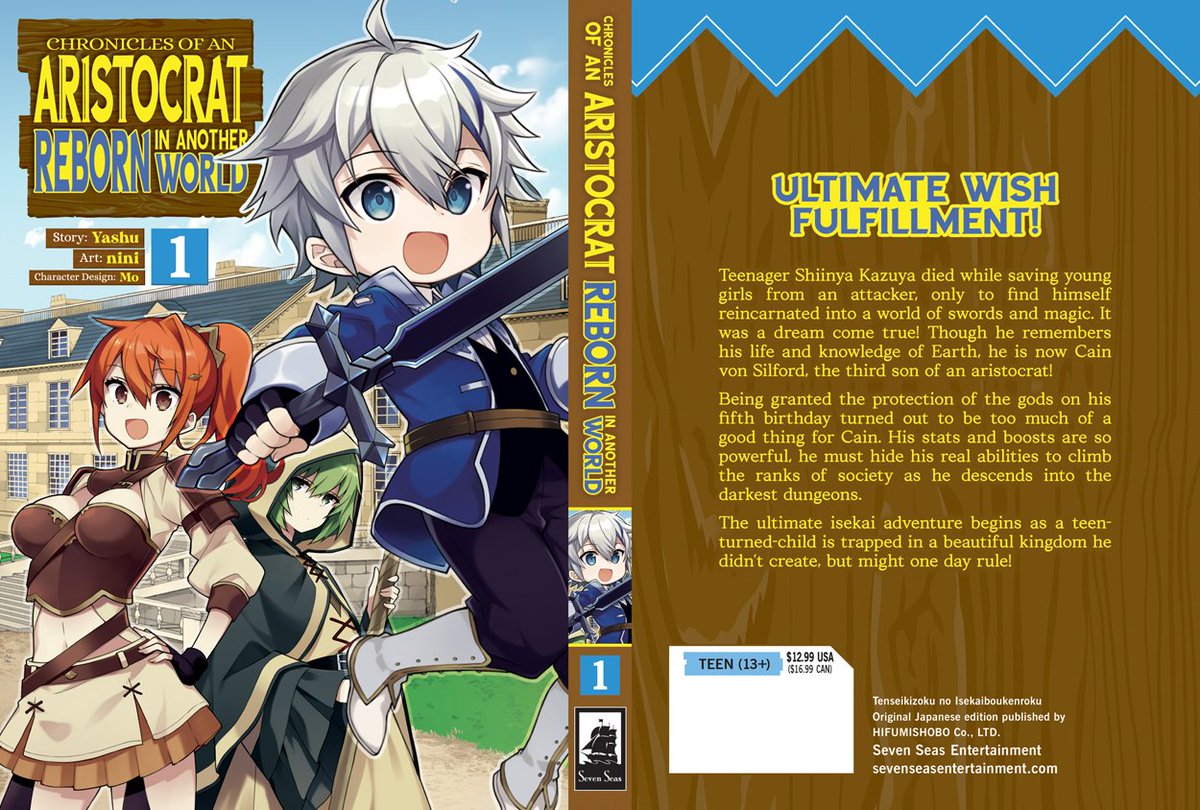 The Aristocrat's Otherworldly Adventure, is another Isekai anime set to air in the spring of 2023 on Crunchyroll.
The anime is based on the light novel Tensei Kizoku no Isekai Bōken Roku ( Chronicles of an Aristocrat Reborn in Another World) written by Yashu.
A short teaser has been released, which you can watch below.
The anime is created by EMT Squared and Magic Bus with  Noriyuki Nakamura of Zumomo to Nupepe as the director of the anime and Ayumu Hatori as the Producer.
Yoshino Nanjō voices Cain, Aya Uchida voices Silk, Manaka Iwami voices Teres, Miharu Hanai voices Reine, and Natsu Yorita voices Silvia.
About The Aristocrat's Otherworldly Adventure:
After dying in the act of stopping a crime in modern Japan, our hero is reincarnated as Cain von Silford, third son of a noble family in a world of swords and sorcery. In his new life, all children receive a blessing from the gods…but Cain is unexpectedly blessed with an absolutely enormous, over-the-top cornucopia of magical powers. If his dream of traveling the world as a free spirit is to come true, he can't reveal too much of his potential to the wrong people. A light-hearted, escapist adventure in another world begins!
Source: ANN