The 100 Girlfriends Who Really, Really, Really, Really, Really Love You Anime Releases PV For Two Characters
The anime is set to premiere on October 8
On Sunday, the official website for The 100 Girlfriends Who Really, Really, Really, Really, Really Love You Anime released a new PV for Karane Inda.
On July 20, a PV for Shizuka Yoshimoto was released as well.
New character visuals for the two characters were revealed on the website as well.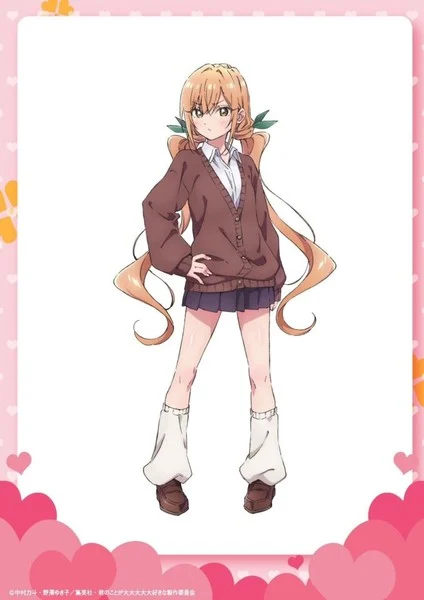 The anime is set to premiere on October 8 on Tokyo Mx and other stations.
The cast includes:
Wataru Katō as Rentaro Aijo
Kaede Hondo as Hakari Hanazono
Miyu Tomita as Karane Inda
Maria Naganawa as Shizuka Yoshimoto
Asami Seto as Nano Eiai
Ayaka Asai as Kusuri Yakuzen
Shigeru Chiba as God (Kami-sama)
The staff includes:
Director: Hikaru Sato
Series Composition: Takashi Aoshima
Character Design: Akane Yano
Music: Shuehei Mutsuki, Shunsuke Takizawa, and eba
Art Director: Akihito Ougiyama
Color Design: Aiko Matsuyama
Director of Photography: Naomi Shima
Editing: Mutsumi Takemiya
Sound Director: Masanori Tsuchiya
Sound Effects: Katsuhiro Nakajima
Sound Production: Bushiroad Move
The manga was first published by Nakamura and Nozawa in Shueisha's Weekly Young Jump magazine in December 2019 and is still ongoing.
Seven Sea Entertainment is releasing the manga in English, and it describes the story as:
Aijo Rentaro tried and tried again, but after asking a hundred girls out on a date, he was rejected every single time.
In desperation, he prays for guidance…only to be told by a god that his rejections were due to some cosmic error!
Now the god is going to set things right by making sure that Aijo gets one hundred dates.
Except, as things often do with gods, the dates come with a catch: one hundred girls are destined to be Aijo's soulmate, and unless he returns their feelings each and every time, they'll die in horrible accidents!
Sure enough, girls start confessing their love to Aijo left and right. But how is he supposed to choose?!
He doesn't want to kill anyone! When he looks at each potential soulmate, it feels like a bolt of lightning.
Can someone really love a hundred other people? This hilarious romantic comedy takes the harem concept to a wild extreme!
Source: ANN