Tales Of Wedding Rings Anime Previews New Video, Visual
The anime will premiere in January 2024.
A character video and visual for Nephrites were released on Friday on the website for the television anime adaptation of Maybe's Tales of Wedding Rings (Kekkon Yubiwa Monogatari) manga.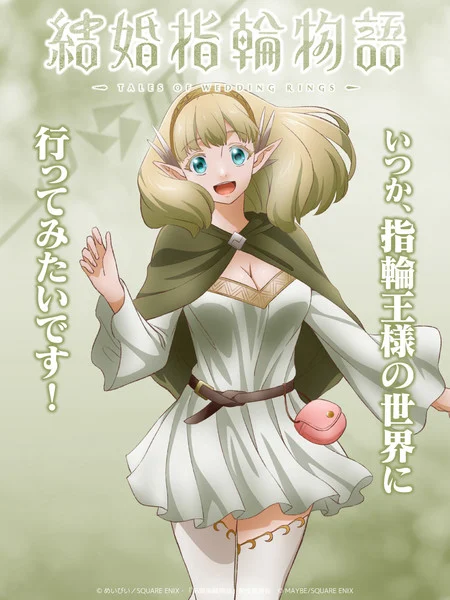 The anime will premiere in January 2024.
The anime's previously announced main cast includes:
Gen Sato as Satō
Akari Kitō as Hime
Miyuri Shimabukuro as Nephrites
Hitomi Ueda as Granart
Ai Kakuma as Saphir
Mikako Komatsu as Amber
The staff includes:
Director: Takashi Naoya
Scripts: Deko Akao
Character Designs: Saori Nakashiki
Crunchyroll is publishing the manga in English digitally, and it describes the story:
When Sato's childhood friend Hime suddenly said good-bye, he chased after her and found himself in a fantasy world!! There Sato married Hime and became the legendary hero, the Ring King!! Dusk maiden of Amnesia's Maybe brings you an Out-of-this-world newly-wed romantic comedy!!
Source: ANN