Sweet Reincarnation English Dub To Debut On Crunchyroll On Monday
The anime premiered in Japan on July 3
On Sunday, Crunchyroll announced that it will debut the English dub version of the Sweet Reincarnation anime on Monday.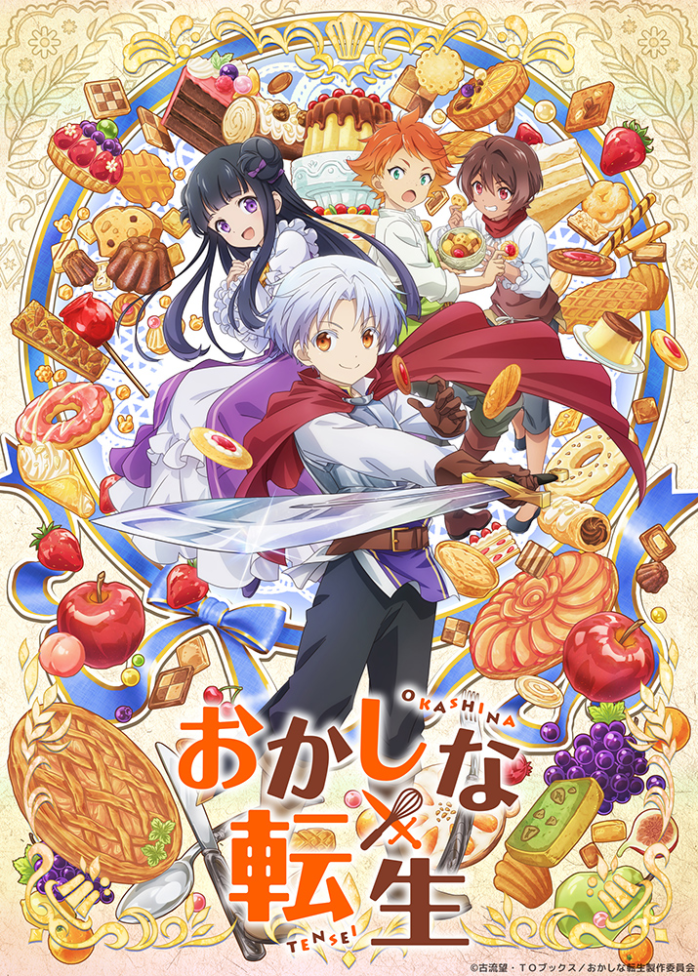 The staff working on the English dub includes:
ADR Director: Shawn Gann
ADR Producer: Colleen Clinkenbeard
ADR Script Writers: Heather Walker and Audrey Drake Rigg
ADR Engineer: Zachary Davis
The cast includes:
Trina Nishimura as Pas
Molly Zhang as Marc
Reshel Mae as Lumi
David Matranga as Casserole
Charles Nguyen as Feuille
Cassie Ewulu as Agnes
Thi Le as Josephine
Randy Pearlman as Priest
Sarah Natochenny as God
Shawn Gann as Patissier
The anime premiered in Japan on July 3, and Crunchyroll is streaming it as it airs.
The original staff includes:
Director: Naoyuki Kuzya
Script writer and Supervisor: Mitsutaka Hirota
Character Design: Tomoko Miyakawa
Music: Hiroshi Nakamura
Koyru launched the original novel series on the Shosetsuka ni Naro website in February 2015. TO Books is publishing volumes in print with illustrations by Yasuyuki Shuri.
In December 2017, Iida launched the manga adaptation in the Comic Corona section of the Nico Nico Seiga service.
J-Novel Club is releasing Seriko Iida's manga adaptation of the novels, and it describes the story as:
Pastry Mille Morteln, age 9, is both his father's heir and the reincarnation of an unfulfilled pastry chef.
While he dreams of a land filled with sweet treats, there's a lot to be done first!
From learning how to fight, to controlling his new magical talents and doing his best to defend his village from bandits, and yet all he really wants to do is bake the perfect apple pie…
Pastry Mille Morteln has his work cut out for him in Sweet Reincarnation.
Source: Crunchyroll