Season 3 Of Rent-A-Girlfriend To Premier In July
Rent-A-Girlfriend announced that its 3rd Season will premiere in July 2023.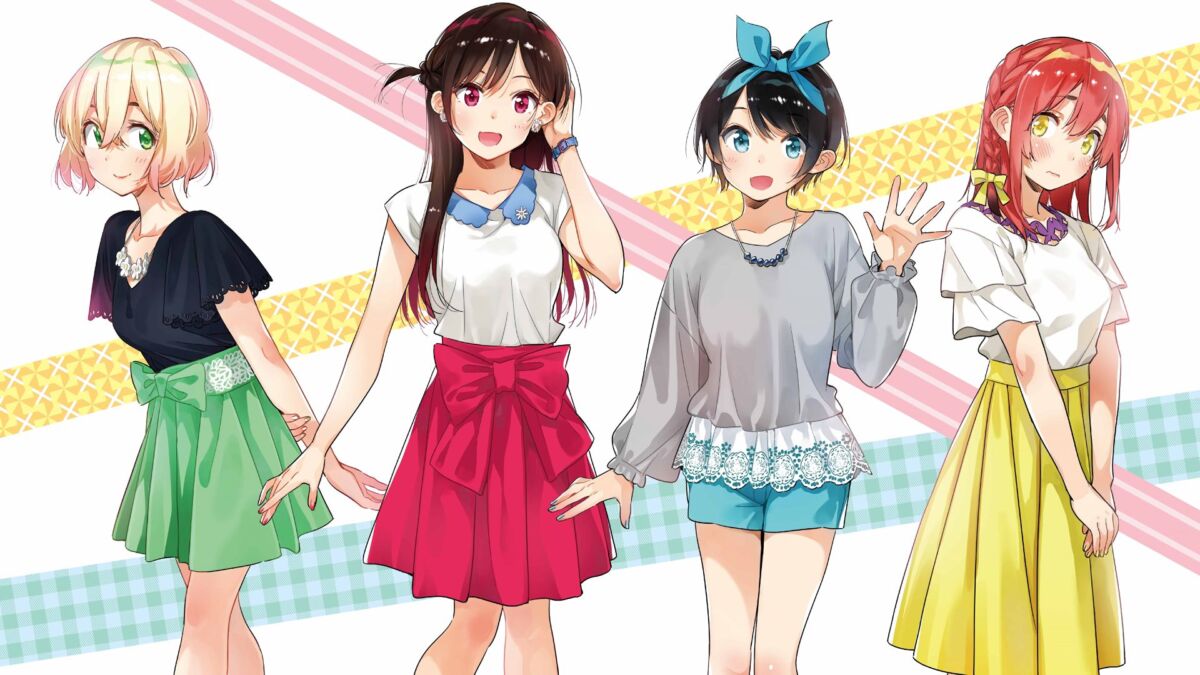 On Thursday, Feb 16, the official website for Rent-A-Girlfriend announced that its 3rd Season will premiere in July 2023, on Super Animeism block on MBS/TBS affiliated 28 stations.
A teaser visual featuring the four heroines was also released.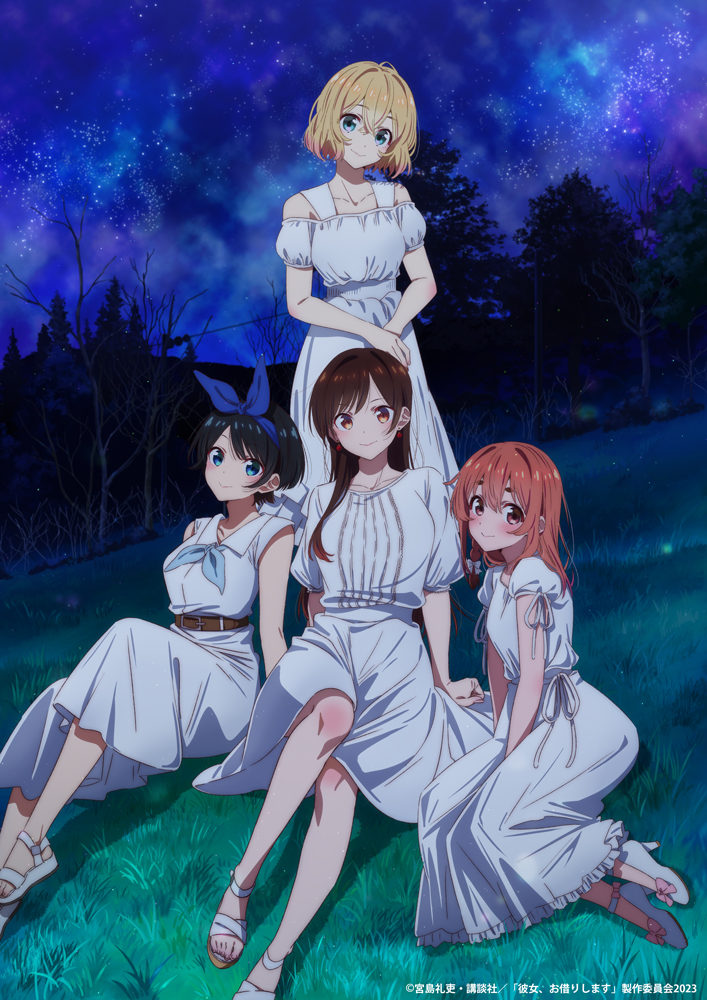 The site also released information on the new production staff,

Director:

Nobuya Uro

Series composition:

Mitsui Hirota

Character design:

Kanetsu Hirayama

Music Composer:

Hyadine

Sound Director:

Hajime Takakuwa

Artistic Director:

Minori Akihabi

Color design:

Shigeko

Shooting Director:

Shintaro Sakai

Editor:

Yumiko Nakaba

Animation production:

Toms Entertainment

Animation production cooperation:

Studio Comet
Reiji Miyajima's manga Rent-A-Girldfriend started its serialisation in Kondansha's Weekly Shonen Magazine in July 2017. The English translation of the manga is being published by Kodansha USA Publishing.

The first season of the anime aired from July 11, 2020, to Sep 26, 2020, followed by the second season airing from July 2, 2022, to Sep 17, 2022. Both seasons had 12 episodes and were made by TMS Entertainment.
MAL Describes
Rent-A-Girlfriend
as:
Kazuya Kinoshita is a 20-year-old college student who has a wonderful girlfriend: the bright and sunny Mami Nanami. 
But suddenly, he doesn't. Without warning, Mami breaks up with him, leaving him utterly heartbroken and lonely. 
Seeking to soothe the pain, he hires a rental girlfriend through an online app. His partner is Chizuru Mizuhara, who through her unparalleled beauty and cute demeanour, manages to gain Kazuya's affection.
But after reading similar experiences other customers had had with Chizuru, Kazuya believes her warm smile and caring personality were all just an act to toy with his heart, and he rates her poorly. 
Aggravated, Chizuru lambastes him for his shameless hypocrisy, revealing her true pert and hot-tempered self. 
This one-sided exchange is cut short, however, when Kazuya finds out that his grandmother has collapsed.
They dash toward the hospital and find Kazuya's grandmother already in good condition. Baffled by Chizuru's presence, she asks who this girl might be. 
On impulse, Kazuya promptly declares that they are lovers, forcing Chizuru to play the part. But with Kazuya still hung up on his previous relationship with Mami, how long can this difficult client and reluctant rental girlfriend keep up their act?
Source: Rent-A-Girlfriend Official Website