Record Of Ragnarok Season 2 Part 2 Release Date, Additional Cast & New Visual Revealed
Netflix is set for a worldwide release on July 12. Three more voice actors joining the casting team.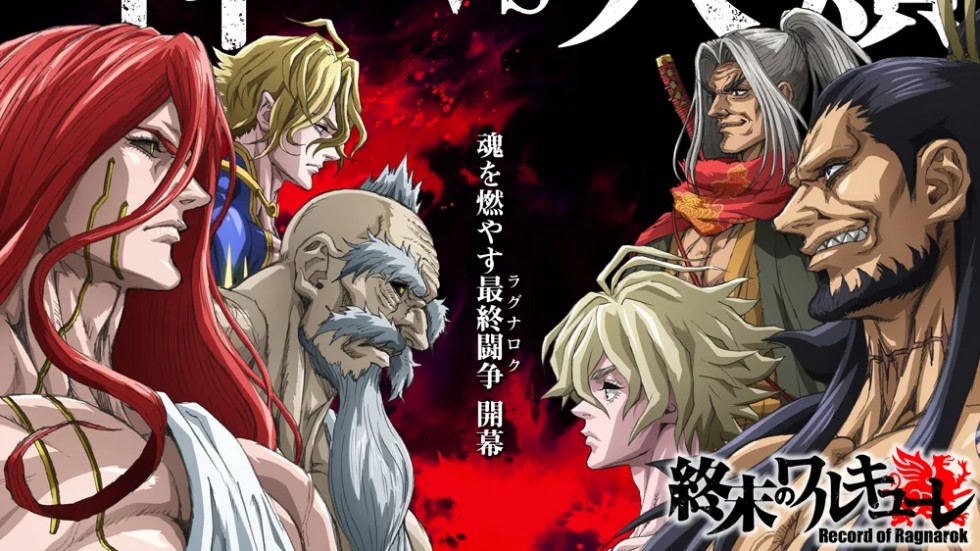 The official website of Record of Ragnarok anime unveiled the worldwide release date, the 3rd key visual and 3 additions to the cast members for Season 2 Part 2 on May 24, 2023.
Record of Ragnarok Season 2 Part 2, which covers episodes 11-15, is confirmed to hit the Netflix streaming platform on July 12 worldwide. The staff members dropped a key visual commemorating the announcement.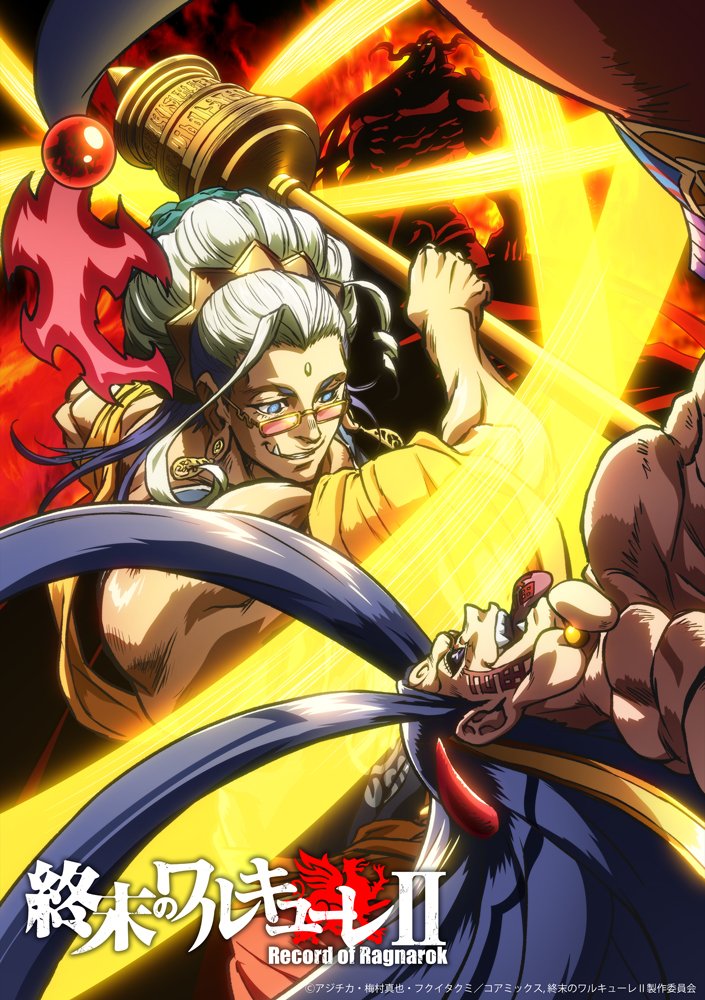 In addition, the cast members grew in number with three more voice actors joining the team!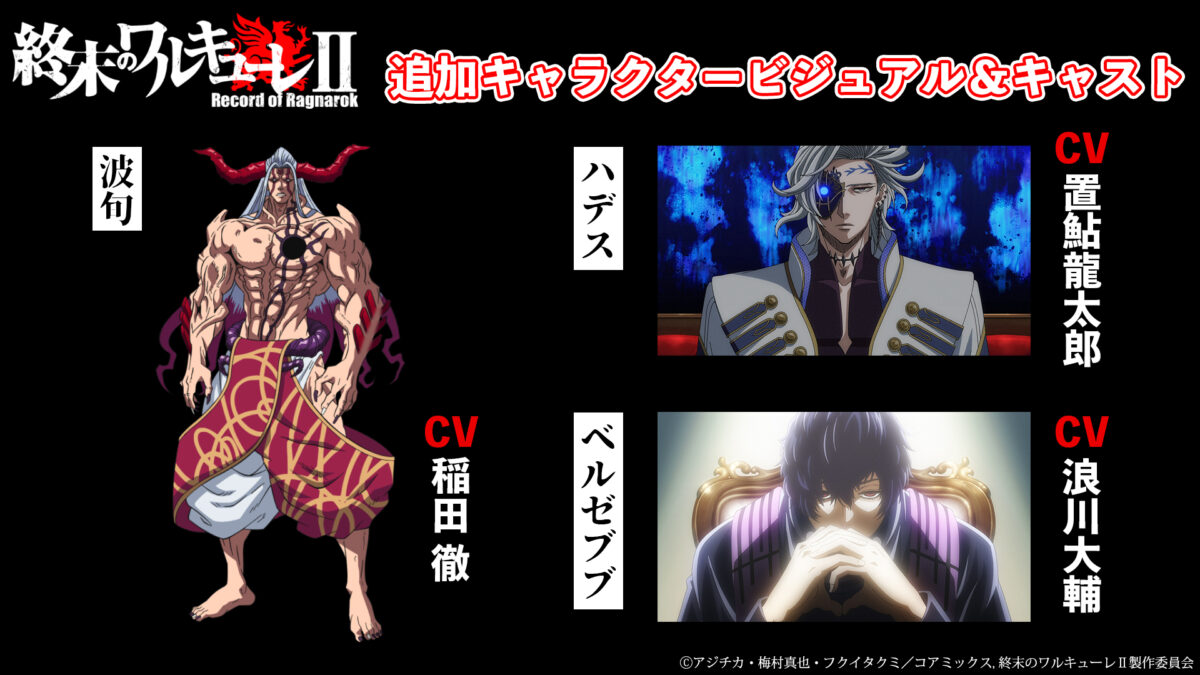 These include:
Tetsu Inada as 

Hajun 

Ryoutarou Okiayu as Hades
Daisuke Namikawa as Beelzebub
Record of Ragnarok Season 2, like the first season, is directed by Masao Okubo, with Kazuyuki Fudeyasu as series composer and Masaki Satou as character designer.
The original cast from Season 1 returns to participate in the sequel, which includes:
Miyuki Sawashiro as Brunhilde
Tomoyo Kurosawa as Göll
Tomokazu Sugita as Jack the Ripper
Katsuyuki Konishi as Hercules
Subaru Kimura as Raiden Tameemon
Yuuichi Nakamura as Shaka
Tatsuhisa Suzuki as Shiva.
Record of Ragnarok Season 2 Part 1 premiered on Japanese television on April 14. Season 1 debuted on Netflix exclusively worldwide in June 2021.
Warner Bros. Japan describes the anime:
7 million Years of Human Civilization is coming to an end… Every 1000 years, all the Gods of the world gather in heaven to attend the "Conference of Mankind Survival". All the Gods agree to bring an ultimate end to the mankind due to their past foolish acts but before the final verdict is made, Brunhild, the eldest of the 13 Valkyrie sisters make and objection.
"To spice things up, why don't you test humans?"
Her proposal was to have God vs Humanity's final struggle also known as the "Ragnarok", where all the Gods from the world and champions from the entire human history enters 1 on 1 battle. The first team to win 7 battles out of 13 will be the winner.
It seems almost impossible for the humans to win against the Gods. Although Gods sneer at them, Brunhild makes further provocation;
"Are you chickening out?"
That touches Gods' nerves and they accept her proposal in anger. Therefore, Brunhild and her sisters must choose 13 of the strongest champions throughout the human history.
Will humans surpass Gods and make an stop to the ultimate end?
The eschatological battles between heaven and earth finally begin!