PVR Announces Makoto Shinkai Film Festival In India
Makoto Shinkai's biggest films will hit Indian cinemas from 19th May 2023 onwards.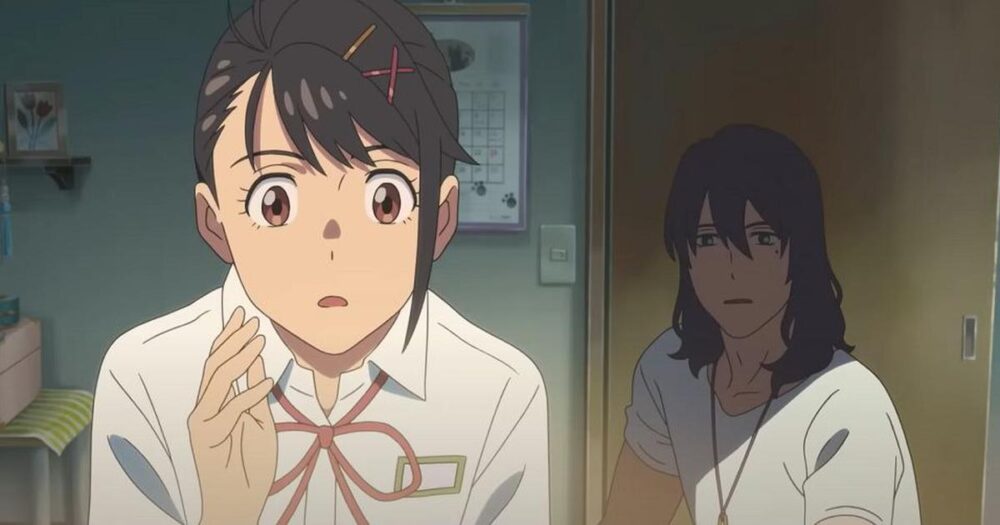 On May 6, 2023, the PVR Cinema's official Instagram announced the first-ever Makoto Shinkai Festival in India.
PVR is hosting the film festival in collaboration with JFND (Japan Foundation New Delhi), JFF (Japanese Film Festival), and CoMix Wave Films.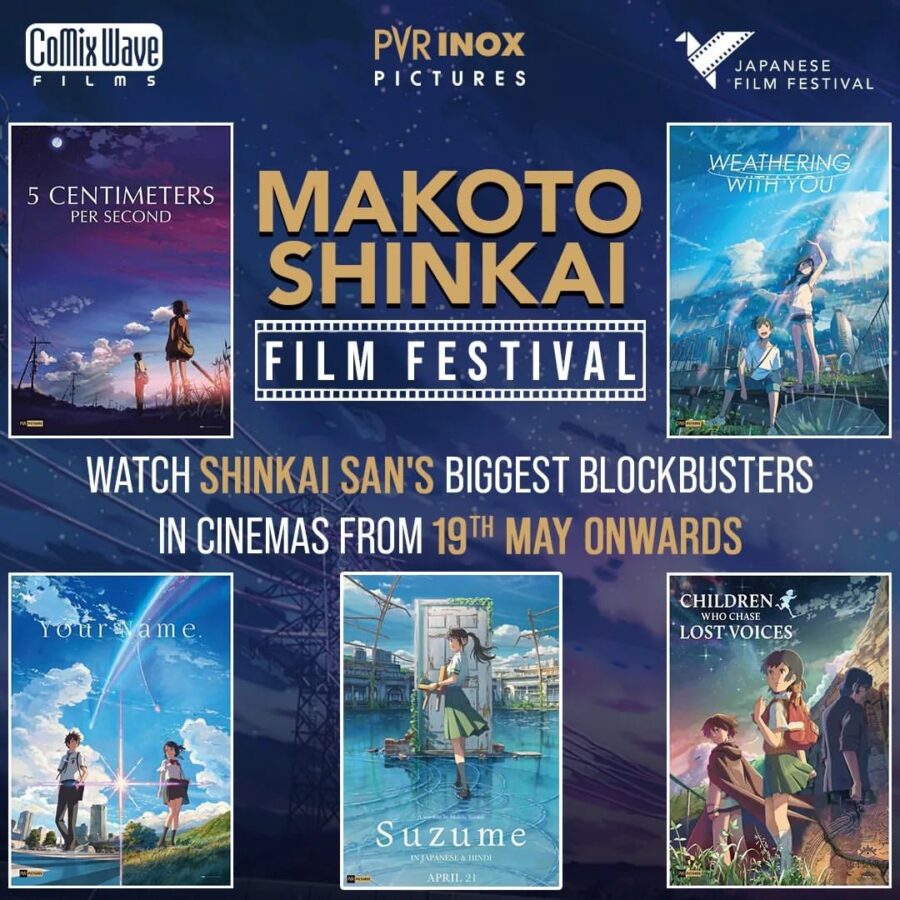 The festival will feature Shinkai's finest films with English subtitles, these films include:
Weathering with You
Suzume
5 Centimetres per Second
Children Who Chase Lost Voices
Your Name
Makoto Shinkai's biggest films will hit Indian cinemas from May 19, 2023, onwards.
Makoto Shinkai is a manga artist, animator, and filmmaker from Japan.
He was born in Nagano Prefecture, Japan, on February 9, 1973.
Shinkai is well-known for his emotionally charged storylines, stunning animation, and astounding graphics.
His works frequently address themes of love, distance, and the human condition.
Shinkai rose to prominence with his 2002 short film Voices of a Distant Star, which he created entirely on his own using a personal computer.
He went on to direct several other notable anime films, including 5 Centimetres per Second, The Garden of Words, and Your Name, which became a worldwide hit and the highest-grossing anime picture at the time of its release.
His film's magnificent graphics and attention to detail have earned him comparisons to Hayao Miyazaki, the legendary director.
He has received various honours for his work, including the Asia Pacific Screen Awards' Best Animated Feature Film award for "Your Name".
Shinkai also received the Japan Academy Prize for Best Animated Film for "Weathering With You."
Makoto Shinkai is now widely acknowledged as one of Japan's most brilliant and influential animators, both by fans and critics.
Source: Official Instagram