Psycho-Pass Psychopath Providence Screening Information Announced
Psycho-Pass Special screening on 18 March 2023.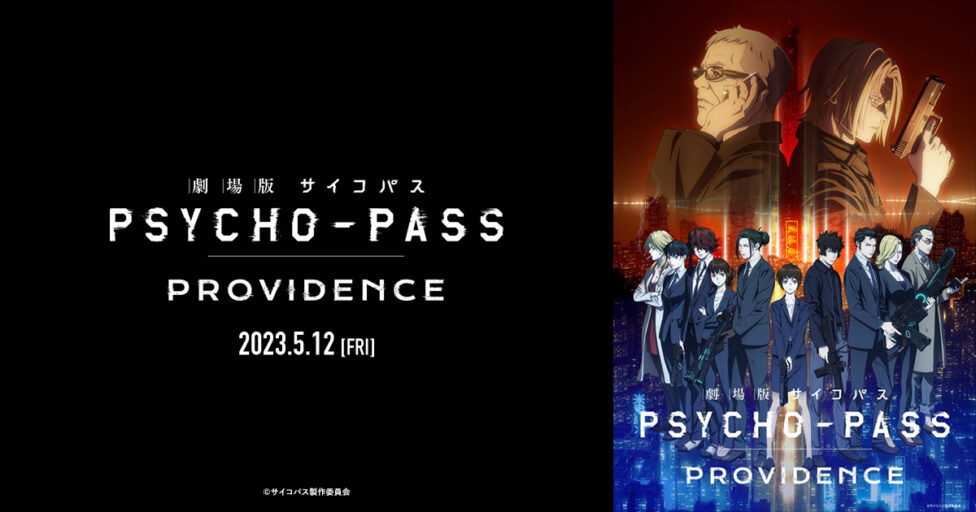 On 18 Feb, 2023, Toho Animation announced that to commemorate the release of  Theater Version PSYCHO-PASS Psychopath Providence on May 12 2023, there will be special screening of Theater version PSYCHO-PASS Psychopath and PSYCHO-PASS Psychopath Sinners of the System Case.3 To the revenge on March 18 2023, in Tokyo and Osaka.
The screening will take place on March 18, 2023 at 18.30 JST at 4 venues. The venues will be Tokyo TOHO Cinemas Shinjuku, TOHO Cinemas Ikebukuro, Osaka TOHO Cinemas, and TOHO Cinemas Umeda.
Shinten Kitsubai  and Yinhima Shinji will make a special announcement during screening.
Visitors will also receive the Theater version PSYCHO-PASS Psychopath Esoteric puzzle (150 pc). Application for ticket lottery sales will begin on Feb 20 at 11.00 JST.
MAL Synopsis for Psycho-Pass (2012) Anime:
Justice, and the enforcement of it, has changed. 
In the 22nd century, Japan enforces the Sibyl System, an objective means of determining the threat level of each citizen by examining their mental state for signs of criminal intent, known as their Psycho-Pass. 
Inspectors uphold the law by subjugating, often with lethal force, anyone harboring the slightest ill-will; alongside them are Enforcers, jaded Inspectors that have become latent criminals, granted relative freedom in exchange for carrying out the Inspectors' dirty work.
Into this world steps Akane Tsunemori, a young woman with an honest desire to uphold justice. 
However, as she works alongside veteran Enforcer Shinya Kougami, she soon learns that the Sibyl System's judgments are not as perfect as her fellow Inspectors assume. 
With everything she has known turned on its head, Akane wrestles with the question of what justice truly is, and whether it can be upheld through the use of a system that may already be corrupt.
Source: Natalie Comics, Toho Animation official website