Pluto TV Anime Trailer And Key Visual Revealed
Pluto will be released on October 26, 2023.
On Tuesday, Netflix began streaming a two-minute main trailer for the forthcoming anime adaptation of Naoki Urasawa's Pluto manga.
The official Twitter account of the streaming site also released a new key visual. You can check both below: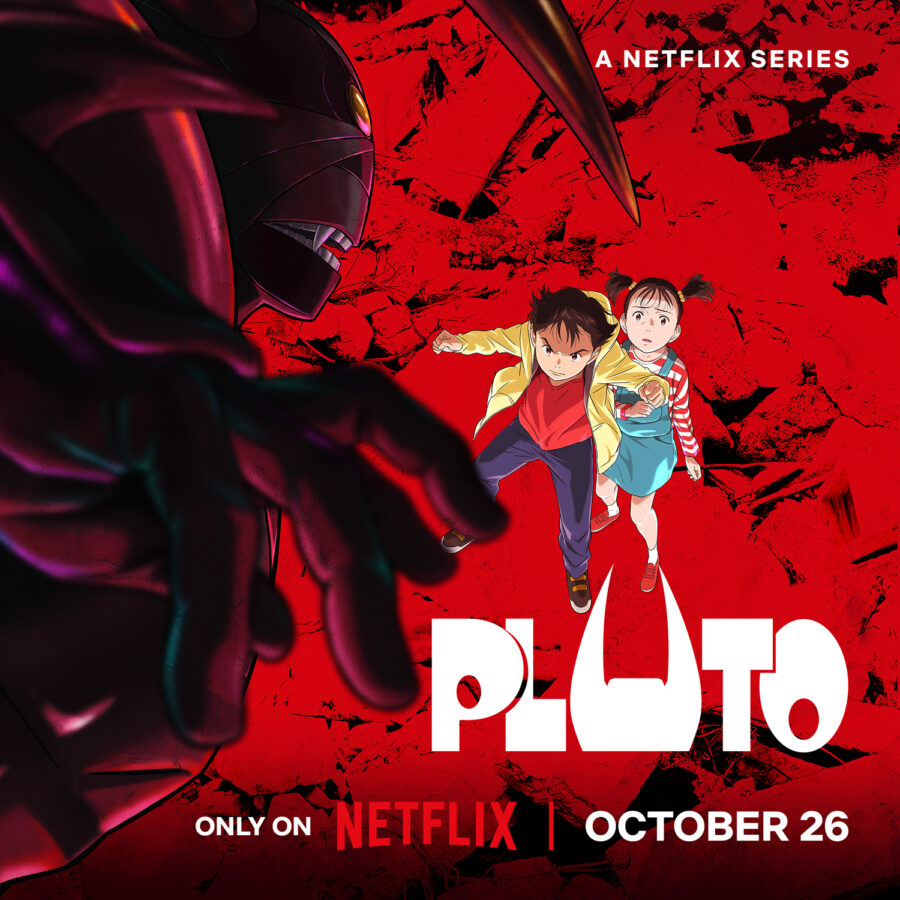 The anime will have eight episodes that will be 60 minutes long.
Pluto will be released on October 26, 2023. Prior to release, a screening will be held at a venue in Tokyo on October 20.
The anime's staff includes:
Executive Producers: Masao Maruyama, Taro Maki, and Yuji Yamano
Directed by: Toshio Kawaguchi
Character Design, Supervising Animation Director: Shigeru Fujita
Creative Advisor: Naoki Urasawa
Animation Directors: Kazunori Aoki, Itaru Saito
CG and SFX Director: Takahiro Miyata
Art Director: Chikako Shibata
Cinematography by: Mitsuhiro Sato
Sound Direction by: Masafumi Mima
Music by: Yugo Kanno
Animation Production by: Studio M2
Produced by: GENCO
The Japanese cast members are:
Shinshū Fuji as Gesicht
Yoko Hikasa as Atom
Minori Suzuki as Uran
Hiroki Yasumoto as Mont Blanc
Koichi Yamadera as North No. 2
Hidenobu Kiuchi as Brando
Rikiya Koyama as Hercules
Mamoru Miyano as Epsilon
Toshihiko Seki as Pluto
The Pluto manga is Urasawa and producer Takashi Nagasaki's seinen drama re-imagining of the world depicted in Osamu Tezuka's manga Astro Boy.
The series ran in Shogakukan's Big Comic Original magazine from 2003 to 2009, and it has been compiled into 8 book volumes.
The manga has been translated and published in 20 countries, including France and the United States.
Viz Media, which released the manga in North America, describes the story:
In a distant future where sentient humanoid robots pass for humans, someone or something is out to destroy the seven great robots of the world. Europol's top detective, Gesicht, is assigned to investigate these mysterious robot serial murders – the only catch is that he himself is one of the seven targets.
Source: Netflix anime's official YouTube and Twitter