Oricon Reveals Japan's Top 50 Best Selling Manga in 2022; Jujutsu Kaisen Tops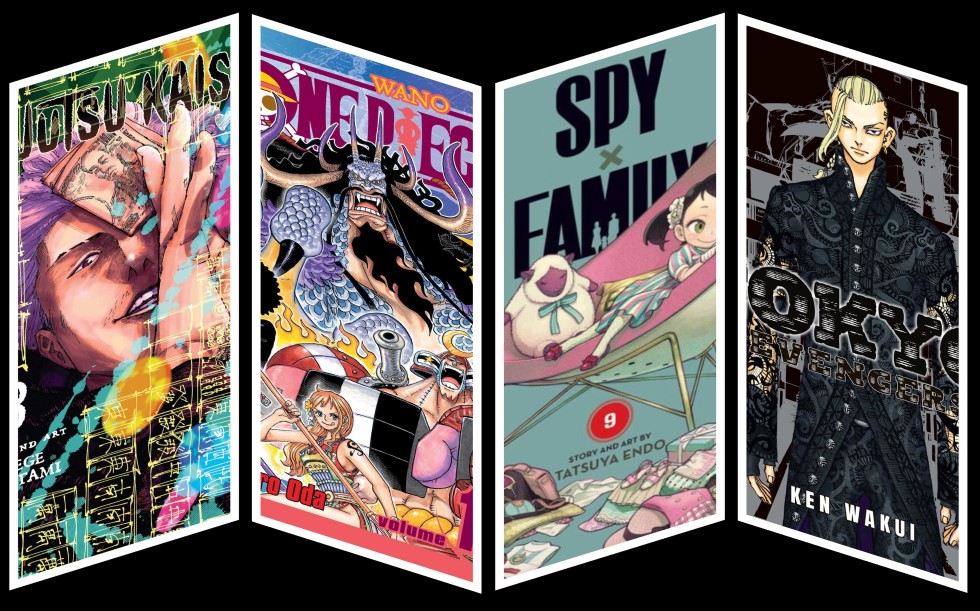 Japan's manga rating service Oricon Japan unveils an extended list of the Best Selling Manga of 2022 by revealing the Top 50 manga by series & Top 200 manga by volume on May 4, 2023.
In both the lists, Gege Akutami's Jujutsu Kaisen remains supreme for the 2nd time, with the entire series selling over 12.8 million copies overall and Volume 18 (with Kinji Hakari's menacing look on the cover) selling over 2 million copies.
Despite being at the top, Jujutsu Kaisen's overall sales pales in comparison with its previous year's numbers of over 30 million copies sold. Not only JJK but other series performed much lesser in 2022 comparing to 2021. Looks like 2022 wasn't exactly a memorable year for Shonen Jump.
Eiichiro Oda's One Piece & Tatsuya Endo's Spy X Family replaces Attack on Titan & Demon Slayer: Kimetsu No Yaiba in the top 5 overall category. It's surprising to see Attack on Titan so low in the list (#37). My guess is that the next year figures would be better, with Part 3 releasing this year.
My Hero Academia remains consistently at the #5 spot, despite drop in sales from 7 million to 5.3 million. Tokyo Revengers edges closer to Jujutsu Kaisen, taking over Demon Slayer in the #2 spot.
In the 5-10 ranking, Blue Lock and Do Not Say Mystery (Misuteri to Iu Nakare) serves as new comers, pushing down Kaiju No. 8 & Haikyuu!!.
It's also reassuring to see monthly releasing titles like Dragon Ball Super & One Punch Man climbing up the ladder from 46 & 49 to 35 & 18 respectively. In addition, Yoshihiro Togashi's Hunter X Hunter returns with a spot in the list (#29).
Without further ado, Here's the full list of Japan's Top 50 best selling manga by series in 2022!
Coming to the Top 200 manga series by volume, as mentioned before, Jujutsu Kaisen is #1, followed by volumes of One Piece, Spy X Family & Tokyo Revengers, all of them bagging at least over 1 million per volume. More Tokyo Revengers, Jujutsu Kaisen & One Piece Volumes are smeared across the list, populating a large chunk.
Here's the full list of Japan's Top 200 best selling manga by volume in 2022!
Oricon Inc. (, Kabushiki-gaisha Oricon), founded in 1999, is the holding corporation at the head of a Japanese corporate group that provides statistics and information on Japanese and Western music, as well as the music industry in Japan.
It began as Original Confidence Inc. (Kabushiki-gaisha Orijinaru Konfidensu), which was founded in November 1967 by Sk Koike and became known for its music statistics. Oricon Inc. was initially established as a subsidiary of Original Confidence, and in April 2002, it assumed control of Original Confidence's Oricon record charts.
The statistics are compiled from data collected from approximately 39,700 retail outlets (as of April 2011) and provide weekly sales rankings for music CDs, DVDs, electronic games, and other entertainment products.
Source: Oricon Japan, Randomanga wordpress