One Piece & McDonald's Collab For An Ad Campaign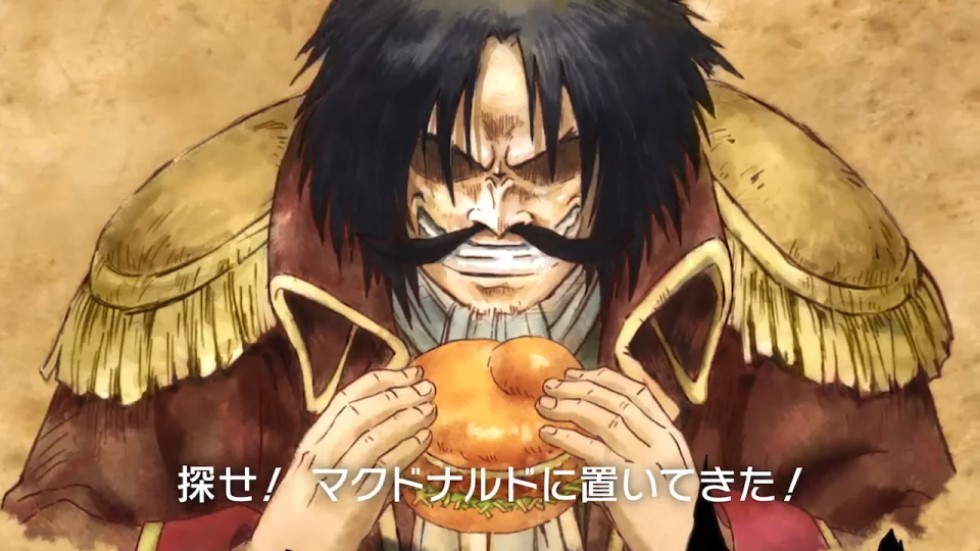 The official website of McDonald's Japan released an Ad campaign in collaboration with Eiichiro Oda's "One Piece" series on April 13, 2023. For the campaign, the fast food chain have chosen two products, unveiling 2 promotional videos & 2 key visuals for each.
The objective of the campaign is to invite fans to find the Tatsuta of the year and the winners (chosen by lottery) will get amazing prizes!
The 1st one is the "Chicken Tatsuta®", which is back in collaboration with ONE PIECE this year. In addition to the standard chicken tatsuta, a new product "Yuzu scented grated chicken Tatsuta" has appeared.
The "Chicken Tatsuta" is a popular product that sandwiches a soft Tatsuta patty with a ginger soy sauce flavor in an original bun with crunchy shredded cabbage and a creamy and slightly spicy sauce. The original buns with a faint sweetness are made by hand, one by one, so that you can enjoy the fluffy texture.
The two commercials for this campaign features One Piece's iconic opening "We Are". Funnily enough, it also features Gold D. Rodger taking a bite of the burger!
The key visual spotlights the Straw Hat crew: Monkey D. Luffy, Roronoa Zoro, Nami, Usopp, Sanji, Tony Tony Chopper, Nico Robin, Franky. Brook and Jinbe along with Gold D. Rodger!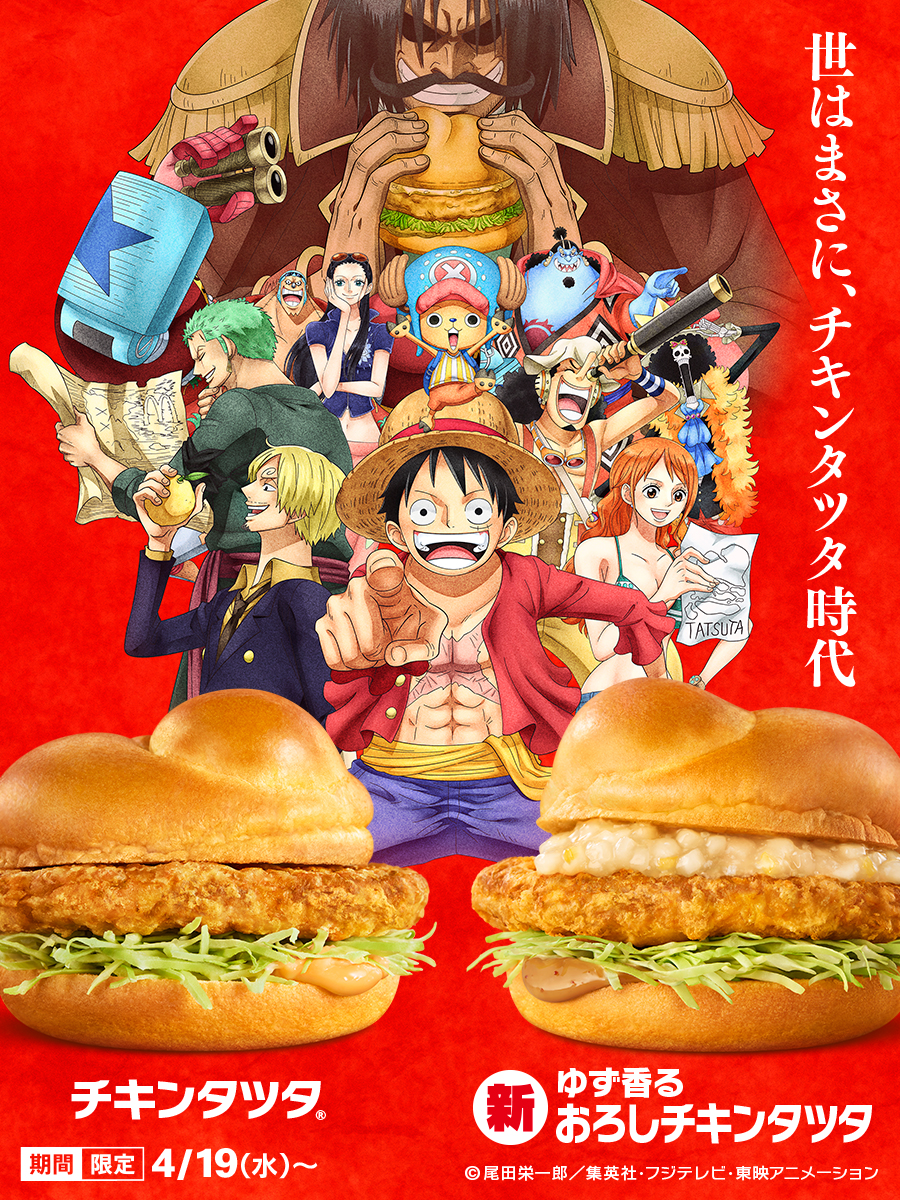 The 2nd product is the popular "Rice Chicken Tatsuta", in which the Chicken Tatsuta patty is sandwiched between special rice buns made with 100% Niigata Koshihikari rice!
The two commercials for this campaign features Sanji and Zeff, the Baratie head chef.
The key visual for this product features the Straw Hats & Zeff.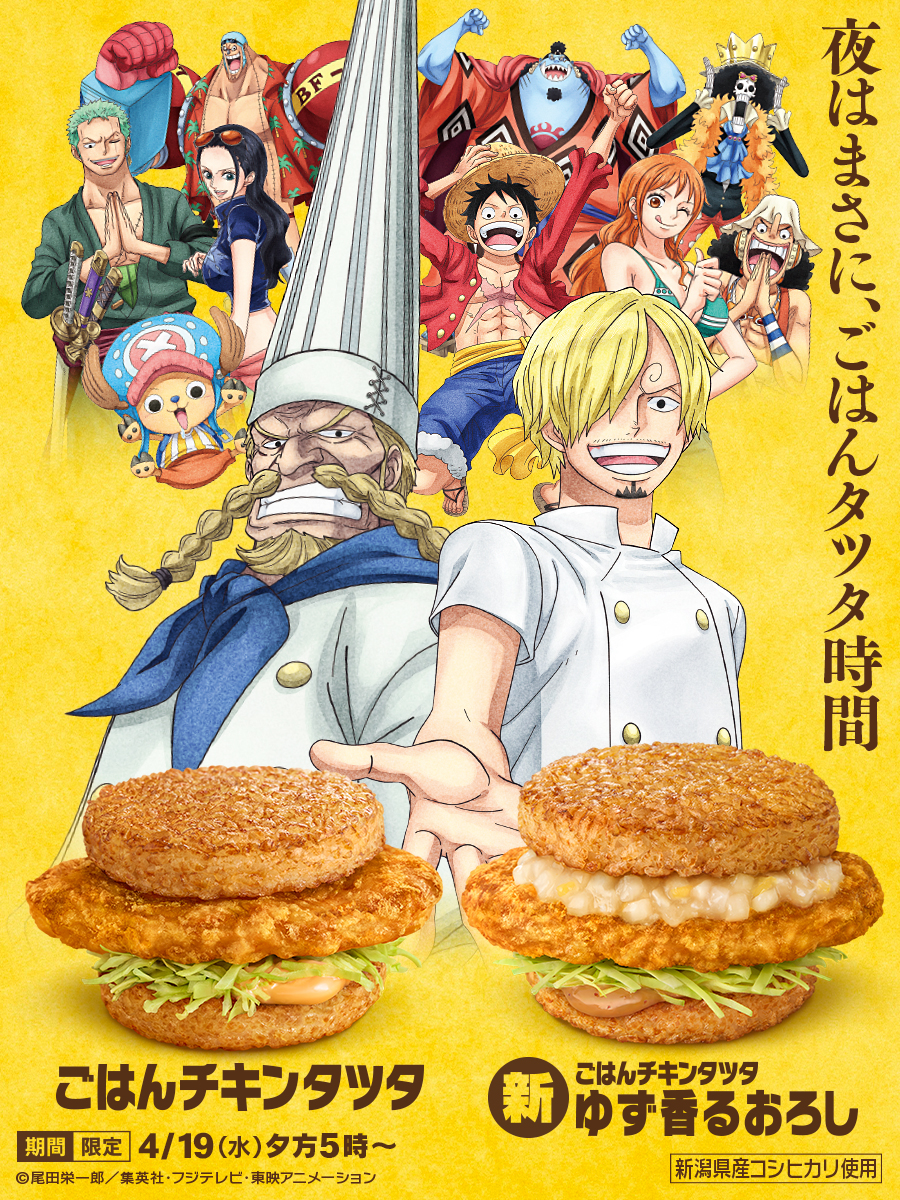 The campaign along with the products is available for a limited time only (starting from April 19).
This next Sunday, April 16, will see the release of ONE PIECE Episode 1058, while the ONE PIECE manga will take a week off before returning with Chapter 1081 on April 23. The anime is available on Crunchyroll, while the latest chapter of the manga may be read for free on either the VIZ or the MANGA Plus websites.
Source: McDonald's official Site (Japan)