One Piece Live Action Japanese Dub Will Feature The Original Cast!
The One Piece live-action is set to premiere on August 31.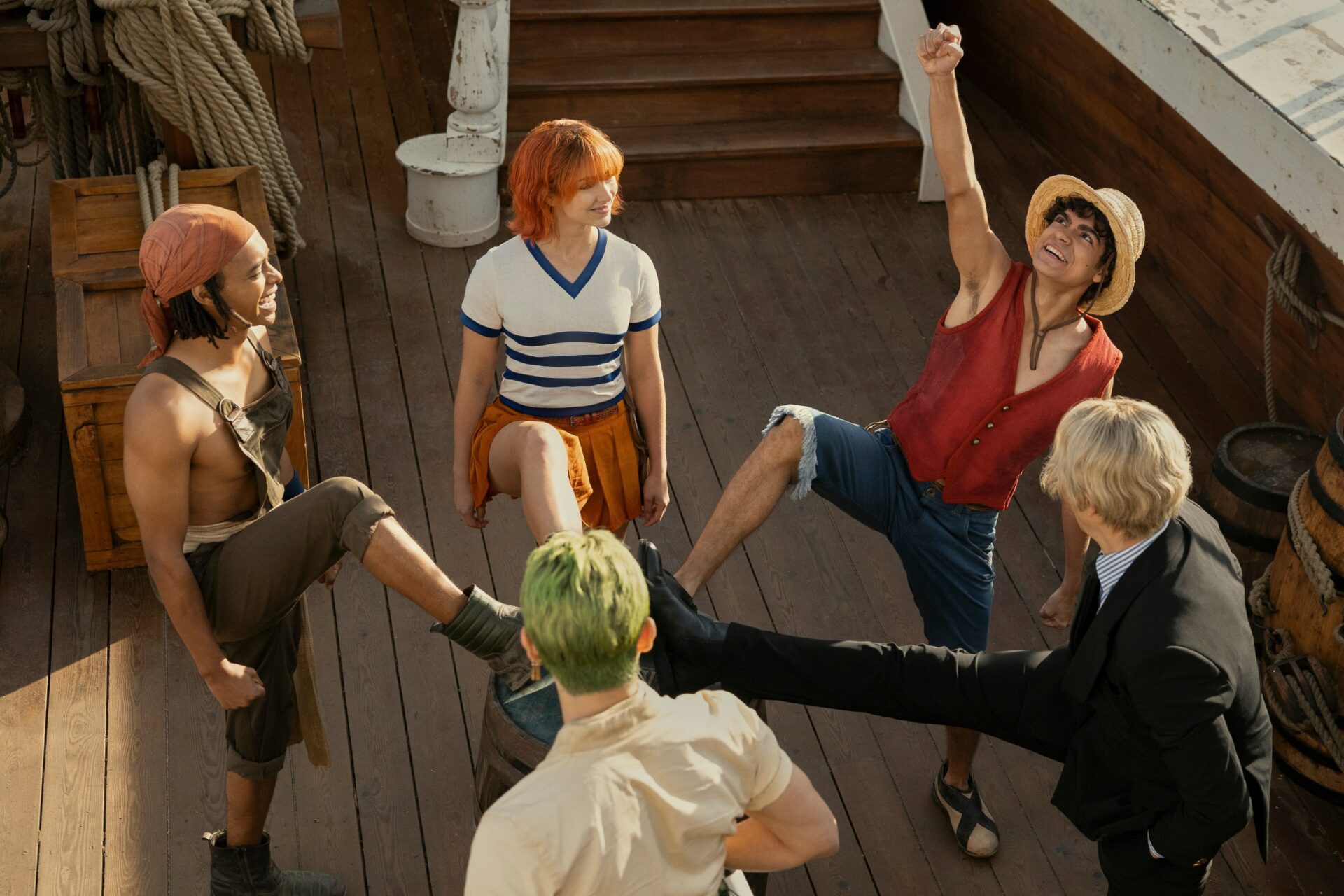 On Sunday, the official Twitter account for One Piece live-action by Netflix tweeted some exciting news for the anime's fans.
The tweet reveals that the anime's Japanese dub cast is returning to voice the live-action version of the series as well.
Amazing news direct from Anime Expo! The original anime Straw Hats are returning to dub their legendary characters in live-action. Which version are you watching first? #OnePieceNetflix pic.twitter.com/U5PEk4DA5v

— ONE PIECE(ワンピース) Netflix (@onepiecenetflix) July 1, 2023
The One Piece live-action is set to premiere on August 31.
Matt Owens will be the show's writer, while Becky Clements and Steven Maeda will serve as executive producers.
Adelstein revealed in a video message displayed at Jump Festa in 2017 that the live-action television adaptation of the One Piece manga will commence with the 'East Blue arc' and extend it from there.
Netflix will exclusively stream the live-action series. The first season will have ten episodes. Oda will serve as an executive producer.
The tale of One Piece takes set in a parallel Earth when the 'Golden Age of Pirates' is in full swing.
The seas are ruled by ruthless pirates, and only the strongest can claim the legendary 'One Piece' fortune left behind by the greatest pirate of them, Gol D. Roger.
Years after Gol D. Roger's death, Monkey D. Luffy dreams of establishing his own crew, locating One Piece, and becoming the Pirate King.
Luffy has incredible strength and agility after eating a devil fruit that turns his body into rubber.
He leaves Foosha Village in East Blue on his epic expedition to become the next Pirate King.
Netflix has been substantially investing in animation show live-action adaptations. The corporation has announced a Yu Yu Hakusho series for 2023.
Source: One Piece Netflix's official Twitter Account