One Piece Goes On A Month Long Hiatus Due To Oda's Surgery
Author Eiichiro Oda have a surgery for astigmatism.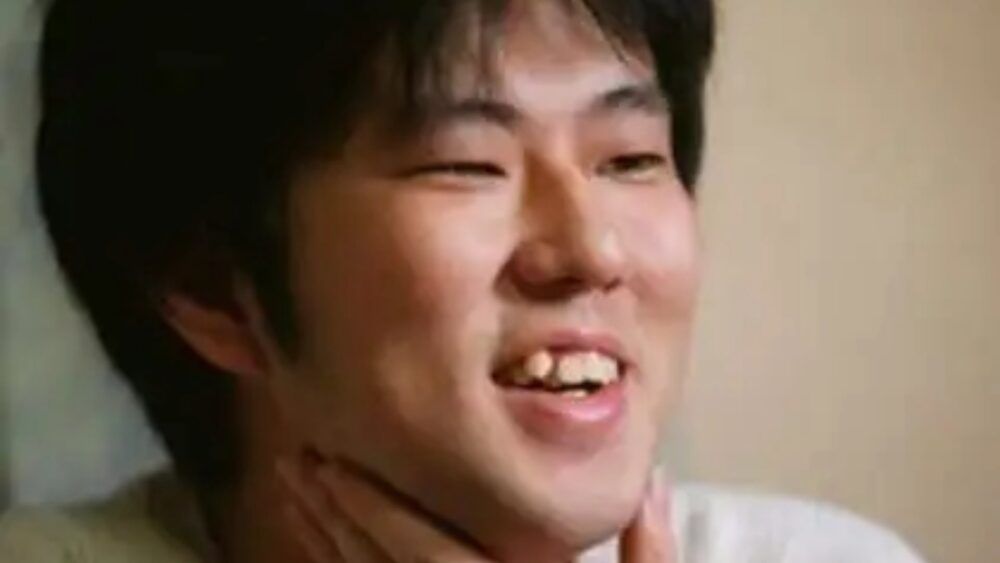 The official website of the One Piece franchise shared sad news regarding the state of the manga.
One Piece will be taking a month-long break from June 19 to July 10.
The break will start with this year's 29th issue of the Weekly Shonen Jump Magazine and resume with this year's 32nd issue.
Eiichiro Oda, the author of the manga, has surgery for astigmatism, for which the break has been announced.
In a note shared by Oda, he said that he is undergoing surgery to correct his astigmatism because it is interfering with his work.
He also shared that he had been discussing the same with the chief editor at Shonen Jump.
At the end of the note, in classic Oda humor, he says that after surgery he will be shooting lasers from his eye.
He also drew Luffy and Chopper excited as Franky shot lasers from his eyes.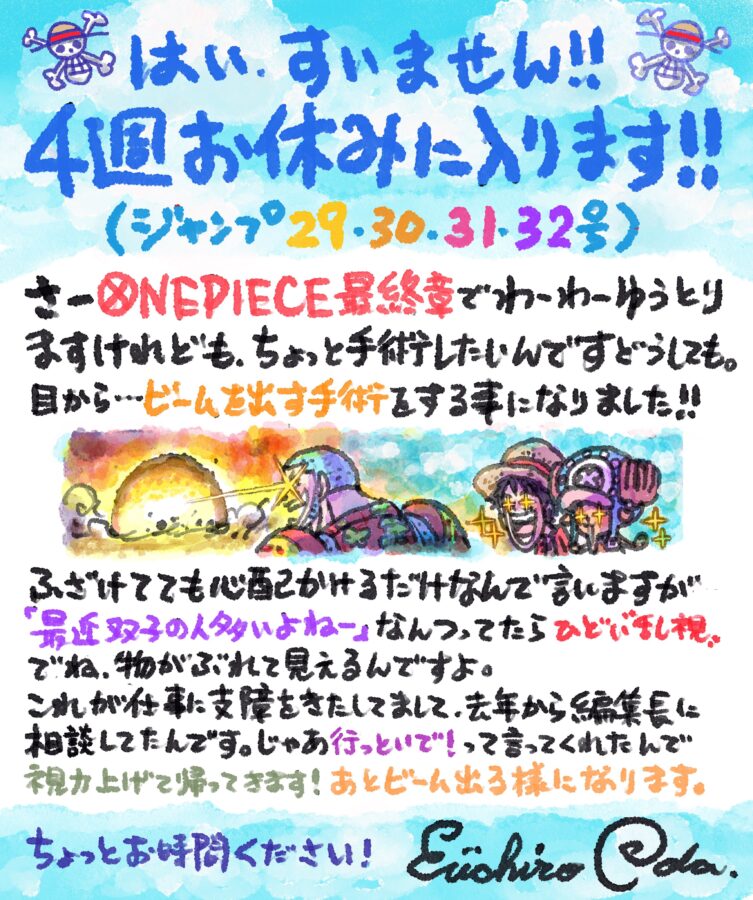 Astigmatism is a treatable imperfection in the curvature of the eye. It causes blurred distance and near vision. It occurs when either the cornea or the lens inside the eye has mismatched curves.
One Punch Man illustrator Yusuke Murata took to Twitter to send a message to Oda regarding Astigmatism. The tweet says,
"I myself have had the experience of not erasing the draft line no matter how many times I erased it, but the pen line looked doubled, so I really understand how troublesome astigmatism is.
Oda-sensei, please take care of yourself! Also, I'm looking forward to a very thick beam that puts the Optic Blast to shame!"
About One Piece
Eiichiro Oda started the serialization of the manga in Shueisha's Weekly Shonen Jump Magazine on July 19, 1997.
On March 3, 2023, the latest volume, volume 105, was published, and the next volume will publish on July 6.
One Piece has also received an anime adaptation. The TV anime has released 1064 episodes.
The latest entry in the franchise, One Piece Film Red, premiered in Japan on August 2022.
It is the 8th highest-earning film of all time in Japan and also topped Japan's box office for the year 2022 in terms of both yen earned and tickets sold.
Source: One Piece's Official Website