Odd Taxi Series Announces New RoOT/Route of Odd Taxi Project
The manga's visual shows the main characters Satō and Reina.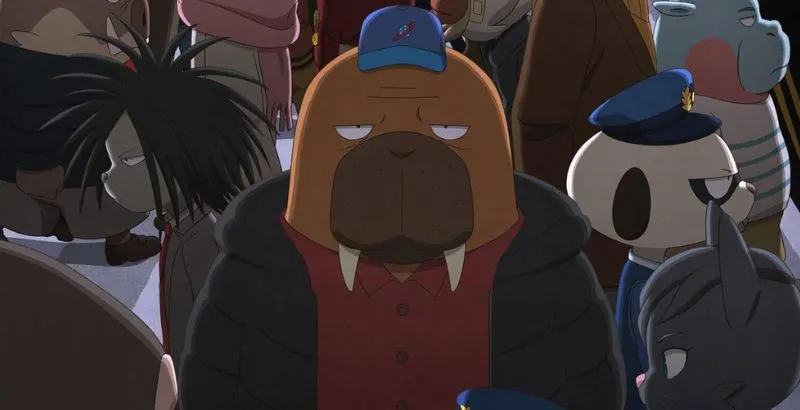 The official Twitter account for the Odd Taxi series announced on Friday that the anime is inspiring a new project titled RoOT/Route of Odd Taxi (stylized with a backward R in "RoOT").
The project launched with a manga by Odd Taxi manga creator Takeichi Abaraya and original series creator Kadzuya Konomoto on Big Comic Superior's web manga site Darupana on the same day.
The manga's visual shows the main characters Satō and Reina.
Odd Taxi anime premiered in Japan in April 2021 and aired for 13 episodes.
MAL describes Odd Taxi as:
Eccentric and blunt, the walrus Hiroshi Odokawa lives a relatively normal life. He drives a taxi for a living, and there he meets several unique individuals: the jobless Taichi Kabasawa who is dead-set on going viral, the mysterious nurse Miho Shirakawa, the struggling comedic duo "Homo Sapiens," and Dobu, a well-known delinquent.
But Odokawa's simple way of life is about to be turned upside down. The case of a missing girl the police have been tracking leads back to him, and now both the yakuza and a duo of corrupt cops are on his tail.
Source: Odd Taxi official Twitter