New Tower of God Season 2 Trailer And Visual Reveals July 2024 Debut
The trailer features scenes from the Manhwa and Kevin Penkin's "Irregular God".
The Crunchyroll Industry Panel at Anime NYC 2023 held a surprise reveal for Manhwa fans! The official Tower of God Season 2 teaser trailer was streamed, and the new season is hitting the platform on July 20, 2024.
The trailer features scenes from the Manhwa and Kevin Penkin's "Irregular God".
Additionally, a key visual was also unveiled, giving a further idea of what the new season will be about.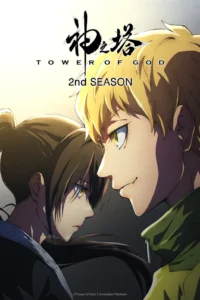 Fans of the hit series were met with even more excitement as the trailer hinted at the arcs that season 2 of Tower of God will cover. They are:
The Return of the Prince Arc
The Workshop Battle Arc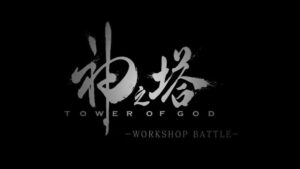 The main cast members, who appeared in Tower of God Season 1, will most likely appear in Season 2 as well. And those are:
Taichi Ichikawa as Bam/Yoru
Saori Hayami as Rachel
Nobuhiko Okamoto as Aguero Agnis Khun
Rie Suegara as Endorsi Jahad
Akira Sekine as Anaak Jahad
Kenta Miyake as Rak Wraithraiser
Daisuke Ono as Lauroe Phonsekal
Daisuke Kishio as Hansung Yu
Yoko Hikasa as Hwaryun
Kenjiro Tsuda as Lero Ro
Mariko Honda as Yuri Jahad
About Tower of God:
Tower of God is a South Korean manhwa released as a webtoon, written and illustrated by S.I.U. It has been serialized in Naver Corporation's webtoon platform Naver Webtoon since June 2010, with the individual chapters collected and published by Young Com into 13 volumes as of July 2023.
The anime adaptation of the series produced by Telecom Animation Film and directed by Takashi Sano aired in April 2020.
Crunchyroll describes the overall plot of Tower of God as follows:
Reach the top, and everything will be yours. At the top of the tower exists everything in this world, and all of it can be yours. You can become a god. This is the story of the beginning and the end of Rachel, the girl who climbed the tower so she could see the stars, and Bam, the boy who needed nothing but her.Source: Crunchyroll