New Haikyuu!! Visual For Festa 2023 Shows Hinata And Kageyama!
Two musical acts and a visual were revealed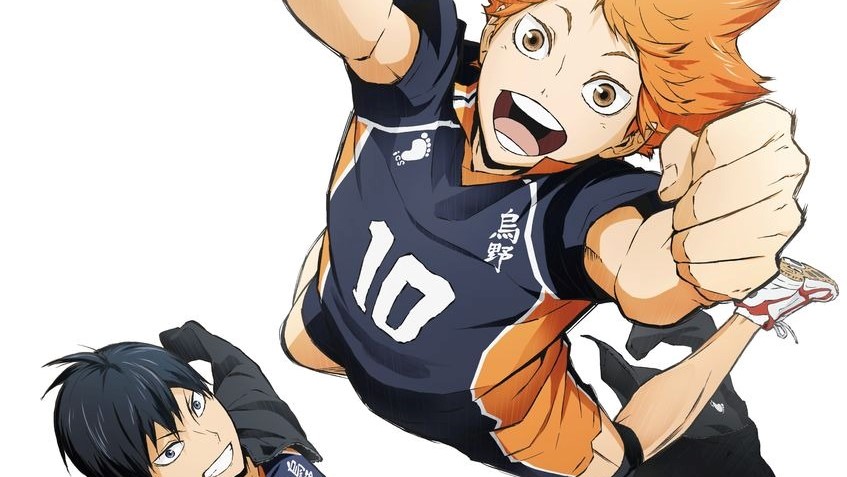 As Haikyu!! FINAL, the two-part finale movies comes closer to the release date, the Haikyu!! anime franchise has announced the Haikyu!! Festa 2023 in September!
On Friday, two musical acts and a visual were revealed.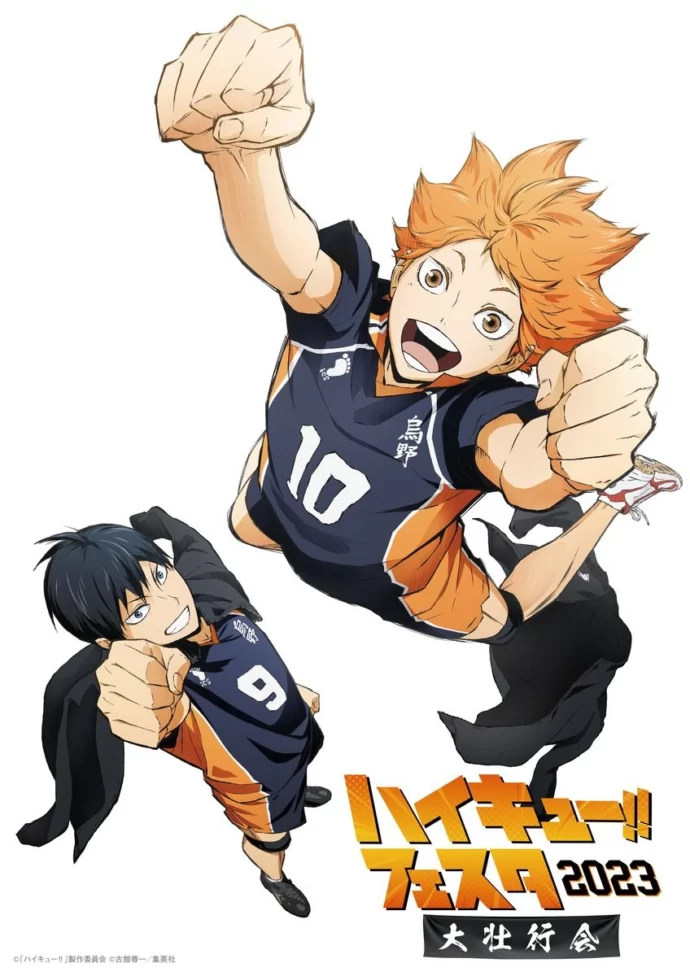 The event is called "Haikyu!! Festa 2023 -Great Farewell Party-", and will be held on September 24 at the Musashino Forest Sports Plaza in Chofu, Tokyo.
SPYAIR and BURNOUT SYNDROMES, the performers of the anime's theme songs will perform their openings and endings from all four seasons of the anime.
The following cast members will be present at the event as well:
Ayumu Murase (Shoyo Hinata)
Kaito Ishikawa (Tobio Kageyama)
Koki Uchiyama (Kei Tsukishima)
Satoshi Hino (Daichi Sawamura)
Yu Hayashi (Ryunosuke Tanaka)
Toshiki Masuda (Chikara Ennoshita)
Kaori Nazuka (Kiyoko Shimizu)
Sumire Morohoshi (Hitoka Yachi)
The event was originally a "kick-off event".
Haikyu!! was serialized in Weekly Shonen Jump from February 20, 2012, to July 20, 2020.
It comprised a total of 402 chapters, which have been compiled into 45 volumes.
The English translations of all the chapters can be accessed through the Shonen Jump app.
Crunchyroll is streaming all four seasons of the anime, and it describes the series as:
Based off of the original Weekly Shonen Jump manga series from Haruichi Furudate, Haikyu!! is a slice-of-life sports anime revolving around Shoyo Hinata's love of volleyball. Inspired by a small-statured pro volleyball player, Hinata creates a volleyball team in his last year of middle school.
Unfortunately the team is matched up against the "King of the Court" Tobio Kageyama's team in their first tournament and inevitably lose.
After the crushing defeat, Hinata vows to surpass Kageyama After entering high school, Hinata joins the volleyball team only to find that Tobio has also joined.
Source: Crunchyroll