New City Hunter Anime Film To Open In North America And The United Kingdom
City Hunter The Movie: Angle Dust will will release in 2024.
On July 13, 2023, the official account of Europe's leading anime distributor, "All The Anime," announced the release of City Hunter's new anime film in the United Kingdom.
The anime film City Hunter The Movie: Angle Dust will be in theaters in North America, the United Kingdom, and Ireland in 2024.
We're delighted to announce that we'll be bringing City Hunter the Movie: Angel Dust, the latest film from Tsukasa Hojo's saga, to cinemas in 2024! pic.twitter.com/JmYf1t4oOd

— All The Anime (@AllTheAnime) July 13, 2023
The cast of the film includes:
Miyuki Sawashiro as Angie
Kenyuu Horiuchi as Shin Kaibara
Tomokazu Seki as Pirarucu
Subaru Kimura as Espada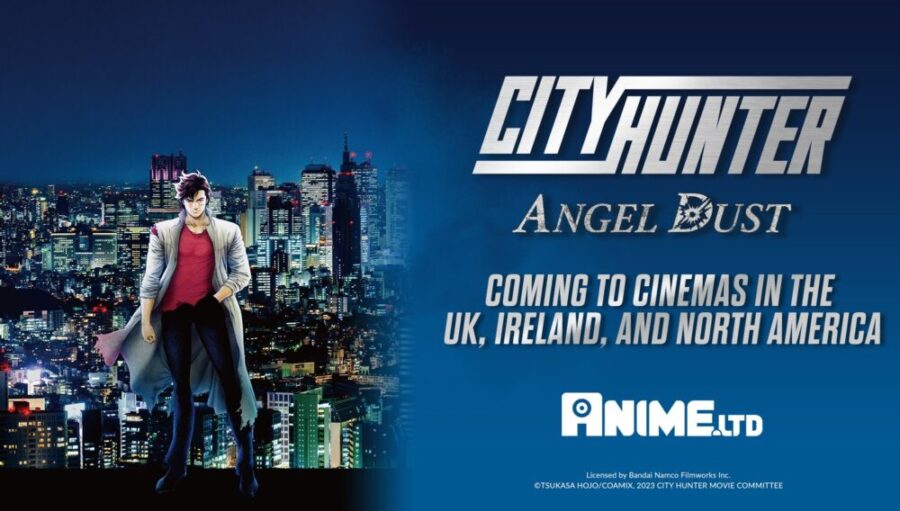 Kenji Kodama directs the new film at Sunrise and The Answer Studio Co., Ltd.
Meanwhile, the screenplay is by Yasuyuki Muto, and Aniplex is handling distribution.
The opening and ending themes are TM Network's Whatever Comes and Get Wild, respectively.
Tsukasa Hojo's City Hunter manga was published in 35 volumes from 1985 to 1991.
The manga was adapted into Four television series, one anime film, and various video and television specials.
Majority of these anime productions were distributed in North America by ADV Films.
The first anime series aired in April 1987. And an anime film, City Hunter: Shinjuku Private Eyes, premiered in Japan in February 2019.
MangaHot is publishing the manga in English and describes it as:
Ryo Saeba, a.k.a. City Hunter A sweeper who fulfills all his client's needs.
He'll do anything from bodyguarding to contract killing, but he'll only take the job if a pretty woman is involved or the client's sincerity makes his heart tremble.
Together with his partner, Kaori Makimura, the kid sister of his late best friend, Ryo fights the evil haunting the shadows of the city!
Source: All The Anime's official Twitter