Mushoku Tensei Authors On The Child Slavery Controversy In The Anime
The controversial episode six of Mushoku Tensei aired on August 13.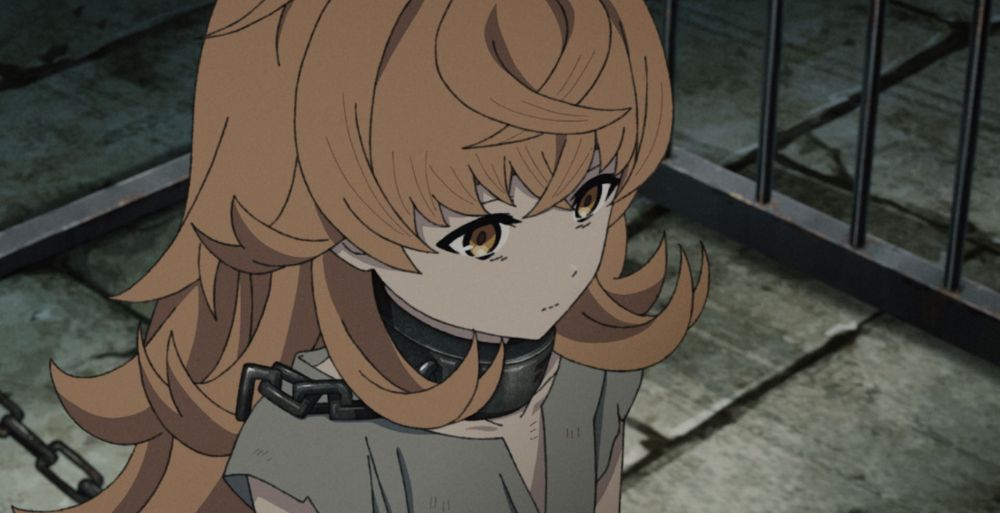 In the latest episode, episode six of Mushoku Tensei: Jobless Reincarnation II, Rudeus purchases a child slave named Julie to make figures for Zanoba.
This initiated a conversation about the series' use of questionable narrative development again. The previous season included a discussion of sexual attraction to prepubescent girls.
The author of the series, Rifujin na Magonote, commented on slavery in his series on Twitter. On Sunday, Rifujin wrote:
"About Rudeus: He doesn't really have any feelings of hatred for slavery. He feels like, it's not necessarily the case that all slaves are universally unhappier as slaves than they were before becoming slaves.
So while kidnapping is evil, he can't say with certainty that slavery itself is evil and doesn't want to impose his own sense of justice upon a culture he is unfamiliar with."
In the following tweets, he shared more details about his series. He shared that Rudeus' cousin Luke had his own share of problems while living in a woman's dorm.
Fitz (Sylphiette disguised as a man) resides in the women's dorm, whereas fellow guard Luke's housing is not clearly specified.
Rifujin na Magonote stated in the tweet that Luke is in the same dorm as her and is known to enjoy the company of ladies.
About Mushoku Tensei: Jobless Reincarnation
The Mushoku Tensei TV anime is based on Rifujin na Magonote and Shirotaka's light novel Mushoku Tensei: Jobless Reincarnation.
In November 2012, Rifujin published the light novel on a web novel website, Shosetsuka ni Naro.
A year later, the series received a print release under Media Factory's MF Books imprint, with Shirotaka illustrating the series.
In June 2014, Yuka Fujikawa began its manga adaptation in the June issue of Monthly Comic Flapper.
Studio Bind later provided the series with its first anime adaptation in January 2021.
The season aired for 11 episodes, airing from January 11, 2021, to March 22, 2021.
Mushoku Tensei: Jobless Reincarnation II revealed that the season will air for two cours.
The first half is airing from July to September, with the second half scheduled to air from April to June 2024.
Crunchyroll describes the series as:
When a 34-year-old underachiever gets run over by a truck, his story doesn't end there.
Reincarnated in a new world as an infant, Rudy will seize every opportunity to live the life he's always wanted.
Armed with new friends, some freshly acquired magical abilities, and the courage to do the things he's always dreamed of, he's embarking on an epic adventure—with all of his past experience intact!
Source: Rifujin na Magonote's Twitter