Minato's New Manga Is Coming This Summer!
In the poll, Minato Namikaze secured the first rank with 792,257 votes.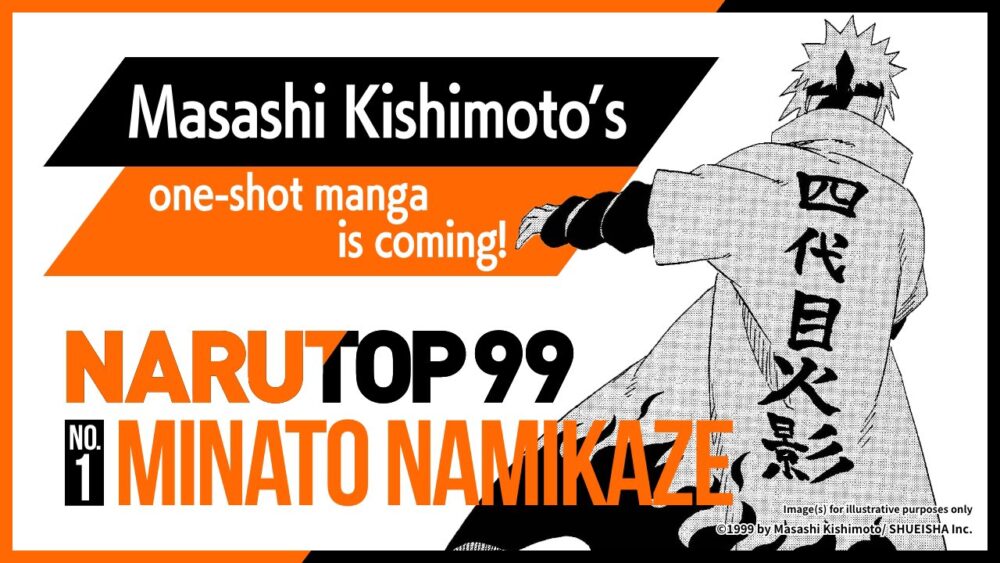 On May 14, 2023, the official Naruto franchise took to Twitter to share an update on the promised Minato one-shot manga.
NARUTOP99 Manga Update! Masashi Kishimoto's One-Shot Featuring Vote Winner Minato Namikaze Coming This Summer in Weekly Shonen Jump!! #NARUTO https://t.co/gY3nAZ7cK5

— NARUTO OFFICIAL (@NARUTO_info_en) May 14, 2023
In celebration of the Naruto anime's 20th anniversary, a worldwide character popularity poll, NARUTOP99, was held in December 2022.
The poll was held from December 17, 2022, until January 31, 2023.
In the poll, the yellow flash of Konoha, Minato Namikaze, secured the first rank and is supposed to get a new one-shot manga about him.
Now, it has been confirmed that the one-shot will be coming this summer in Weekly Shonen Jump magazine.
About Naruto
Naruto manga is written and illustrated by Masashi Kishimoto.
It was serialised in Shueisha's magazine, Weekly Shonen Jump, from 1999 to 2014 and released in 72 tankobon volumes.
Viz Media licenced the manga and anime for North American production and serialised Naruto in their digital Weekly Shonen Jump magazine.
Naruto is one of the best-selling manga series in history, with 250 million copies in circulation worldwide in 47 countries and regions.
Out of this, 153 million copies were sold in Japan alone, and the remaining 97 million copies were sold worldwide.
The Naruto anime was produced by Studio Pierrot and TV Tokyo. It premiered in Japan on October 3, 2002, and concluded on February 8, 2007.
The anime aired 220 episodes in total.
Naruto: Shippuden, developed by Studio Pierrot, is the sequel to the original Naruto anime. Naruto: Shippuden adapts Part II of the manga.
The anime began on February 15, 2007, and ended on March 23, 2017.
Source: Official Naruto Twitter