Mecha-Ude TV Anime Promo Video Revealed
The opening and ending themes are Ambivalent by Eve and Alone by ALiGHTZ respectively.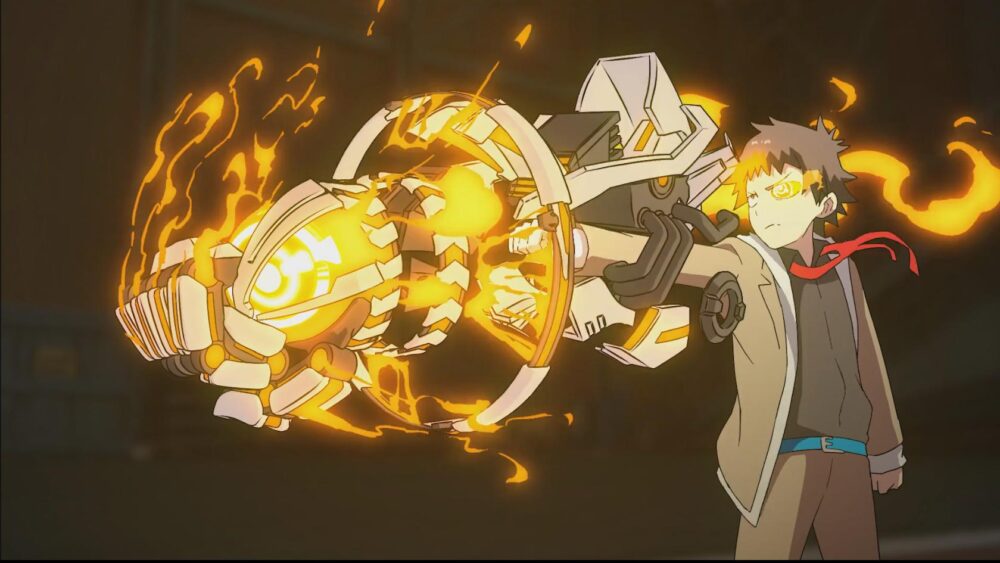 On July 14, 2023, the official website of Mecha-Ude released its first promotional video alongside the main cast and staff members.
The cast includes:
Toshiyuki Toyonaga as Hikaru
Tomokazu Sugita as Alma
Yu Shimamura as Aki
Romi Park as Kagami
Yuichi Nakamura as Fist
The staff includes:
Original Creator: Sae Okamoto
Director: Sae Okamoto
Animation Studio: TriF Studio
Script Writing: Yasuhiro Nakanishi
Character Design: Yoko Uchida and Terumi Nishi
Mecha-Ude Designer and Concept Artist: Nurikabe
Music Composition: Hiroyuki Sawano, Kohta Yamamoto, and DAIKI from AWSM
General Supervisor: Hiroshi Matsuyama
Producers: Shuichi Aso, Tetsuya Kinoshita, and Pony Canyon
The opening and ending themes are Ambivalent by Eve and Alone by ALiGHTZ respectively.
TriF Studio is an up-and-coming animation studio based in Fukuoka. In May 2019, the studio shared the project's pilot anime video and later an English-subbed version.
In November 2016, the original Kickstarter campaign raised 67,918 USD. Before March 2018, a Japanese Campfire crowdfunding campaign raised 44,000 USD against the initial goal of 18,700 USD.
In September 2022, Pony Canyon announced the series would get a complete anime, and on July 2, the world premiere of the first episode was hosted at Anime Expo.
Yoshino Koyoka started publishing a manga adaptation on LINE Manga and ebookjapan in the same year.
Azuki started publishing the manga in English on July 2 and describes the story as:
Kitakagami City is a pretty normal town… except that some people have gotten their hands on Mecha-Ude, powerful, sentient mechanical beings attached to the limbs of their hosts.
When middle school kid Hikaru accidentally activates Alma, a mysterious Mecha-Ude with no memory of his past, he forms an unlikely connection with the talking arm.
But where did Alma come from? And why are shadowy secret organizations and corporate assassins with deadly Mecha-Ude of their own suddenly chasing Hikaru down, hell-bent on stealing Alma?
Hikaru and Alma must learn to work together to uncover the truth behind Alma's identity and prevent him from ending up in the wrong hands (or on the wrong arm)!
Source: Comic Natalie, Official Website of Mecha-Ude