MASHLE: MAGIC AND MUSCLES Opening Theme's Anime Music Video Version Released!
A music video was previously released in April.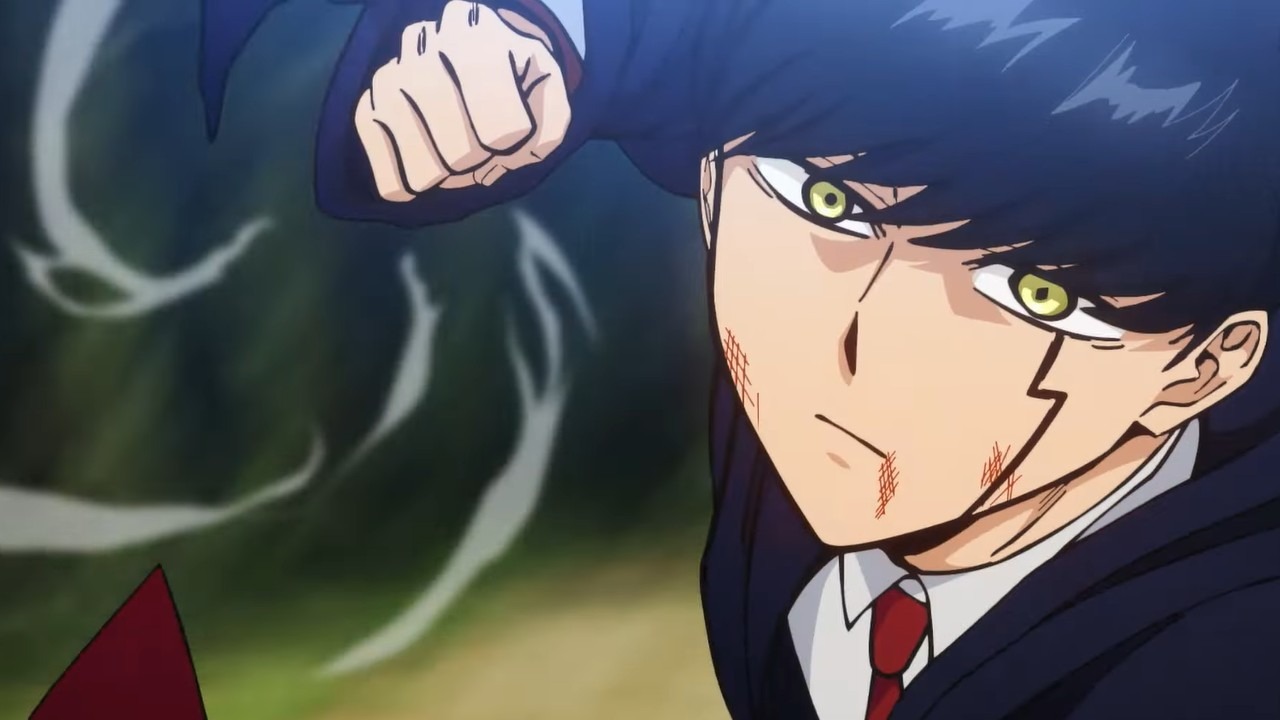 On Saturday, Taiiku Okazaki, a Japanese singer-songwriter released a second "Anime Version" music video for the song "Knock Out", the opening theme for the anime MASHLE: MAGIC AND MUSCLES.
A music video was previously released in April. The new "Anime Version" of the video features popular scenes and moments from the moments while displaying the lyrics on screen.
"Knock Out" was Okazaki's 15th digital single, and the CD single was released on May 24.
The anime premiered on April 7 at 24:00 on the Tokyo MX, Gunma TV, Tochigi TV, and BS11 channels. Crunchyroll streams the anime as well.
Mashle launched in Weekly Shonen Jump magazine in Japan in January 2020. The franchise also includes two novels and an upcoming stage play adaptation.
The anime is streaming in North America, Central America, South America, Europe (excluding Italy), Africa, Oceania, the Middle East, the Commonwealth of Independent States (CIS), and India.
Crunchyroll describes Mashle as:
This is a world of magic.
This is a world in which magic is casually used by everyone.
In a deep, dark forest in this world of magic, there is a boy who is singlemindedly working out.
His name is Mash Burnedead, and he has a secret. He can't use magic.
All he wanted was to live a quiet life with his family, but people suddenly start trying to kill him one day and he somehow finds himself enrolled in Magic School. There, he sets his sights on becoming a "Divine Visionary," the elite of the elite.
Will his ripped muscles work against the best and brightest of the wizarding world?
The curtain rises on this off-kilter magical fantasy in which the power of being jacked crushes any spell!
Source: Taiiku Okazaki's YouTube Channel