Levi Ackerman Poses For New Attack On Titan Anime Visual
Attack on Titan anime's final season part 3 will be airing this year.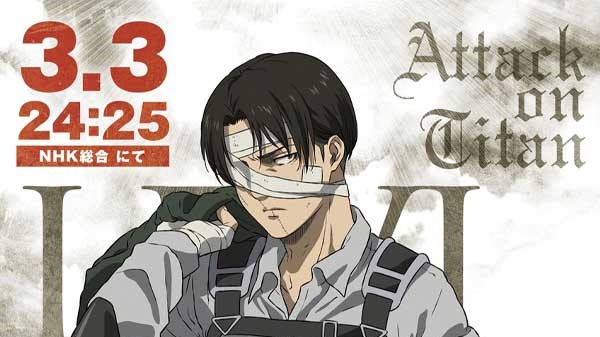 The official Twitter account of Attack On Titan anime released a new, dashing visual featuring Levi Ackerman on Feb 23, 2023.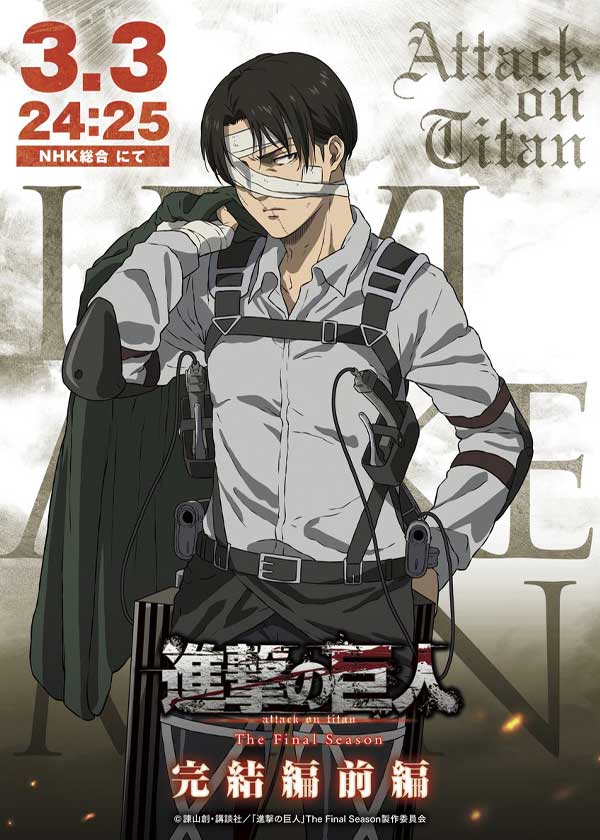 Attack on Titan anime's final season part 3 will be airing this year. The first part of the final season will air as a one-hour special on March 3, 2023, on NHK.
The staff working on the anime includes:
Director: Yuichiro Hayashi
Series Composition: Hiroshi Seko
Character Designs: Tomohiro Kishi
Chief Anime Director: Manabu Akita
Production Chief: Jun Shishido
Animation Effects Director: Satoshi Sakai, Taichi Furumata
Director of Photography: Shigeki Asakawa
3D Director: Motoi Okuno, Subaru Ikeda
MAPPA is in charge of animating Attack on Titan Final Season. The cast from the previous seasons will be reprising their roles in the anime.
Attack on Titan Final Season Part 2 streamed on Crunchyroll when it aired and the series is described like so:
Known in Japan as Shingeki no Kyojin, many years ago, the last remnants of humanity were forced to retreat behind the towering walls of a fortified city to escape the massive, man-eating Titans that roamed the land outside their fortress.
Only the heroic members of the Scouting Legion dared to stray beyond the safety of the walls – but even those brave warriors seldom returned alive.
Those within the city clung to the illusion of a peaceful existence until the day that dream was shattered, and their slim chance at survival was reduced to one horrifying choice: kill – or be devoured!
Source: Offical Twitter