Leiji Matsumoto, Lengendary Manga And Anime Artist, Dies At 85
Leiji Matsumoto, the legendary manga and anime artist as well as creator of Space Battleship Yamato, passed away on February 13 in Tokyo.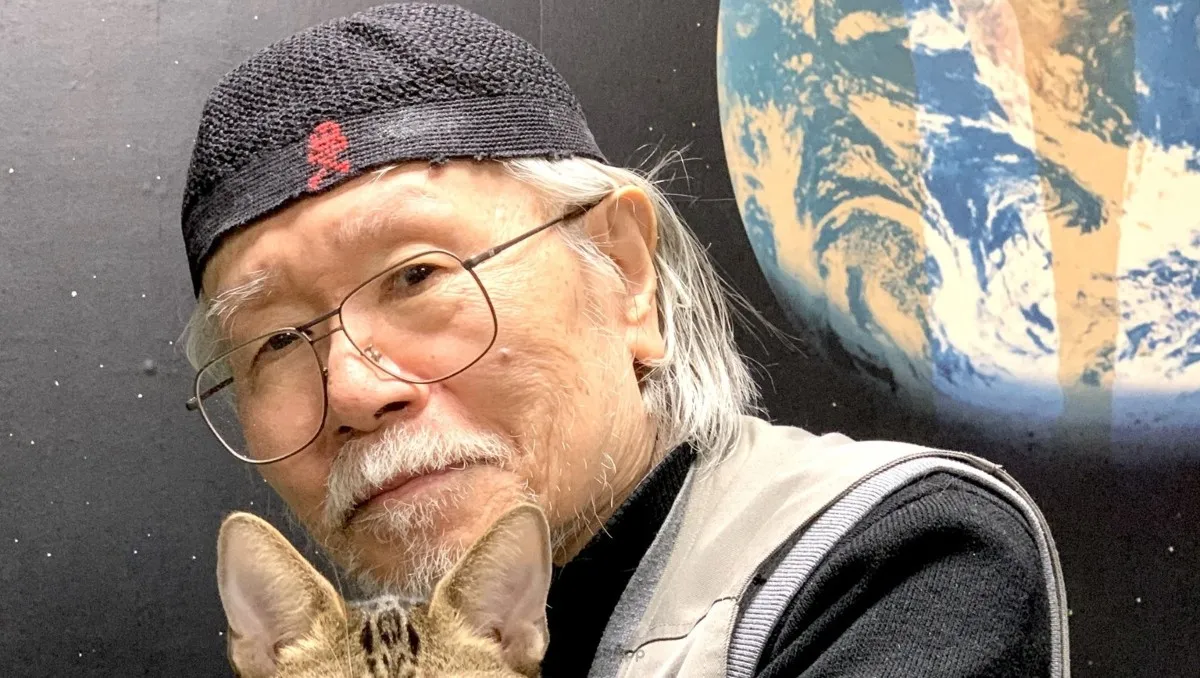 Toei Animation announced today that the popular manga and anime artist, Leiji Matsumoto, has passed away. He succumbed to acute heart failure on February 13th in a hospital at Tokyo. He was 85 years of age.
Real name Akira Matsumoto, the artist was famous for Space Battleship Yamato, Queen Emeraldas, and Galaxy Express 999. He was known for his epic science fiction sagas that often had anti-war themes and emotional storylines.
Matsumoto's daughter, Makiko currently heads her father's personal Studio Leijisha. She said in the studio's statement that
"[He] set out on a journey to the sea of stars. I think he lived a happy life, thinking about continuing to draw stories as a manga artist."
Zack Davisson, a Californian writer who has translated much of Matsumoto's work, also expressed his condolences over this news. He states that "we lost an absolute giant" in a Twitter thread.
As a child of the 70s/80s, one of the reasons why Leiji Matsumoto's works hit so hard is because at the time, boys were not allowed to have emotions. They could be brave, or adventurous, but not sad. Not emotional. Love was not something you saw in Saturday morning cartoons. (1)

— Zack Davisson @ECCC E-10 (@ZackDavisson) February 20, 2023
More about Leiji Matsumoto:
Matsumoto was born in 1938 in the Fukuoka Prefecture city of Kurume. He was only 15 years old when his first book, Mitsubachi no Boken debuted in a manga magazine.
He relocated to Tokyo after completing high school to pursue his dream of becoming a successful artist.
In 1961, he married Miyako Maki, a well-known manga artist and one of the first female manga artists in Japan. He changed his name to Leiji Matsumoto as they worked on numerous projects together.
His series Otoko Oidon, depicting the life of a poor young man studying for university exams, got him his first big break. For its enormous success, Matsumoto also received The Kodansha Publication Prize for Children's Manga.
His success snowballed as many of his mangas were made into TV anime series, including the sci-fi epic Space Pirate Captain Harlock. These adaptations have influenced generations of manga and anime fans.
A cultural icon
In 1999, a plethora of bronze statues of characters or scenes from his anime series were erected in Tsuruga.
Leiji Matsumoto was only 7 when World War II ended, leading around 150 of his stories to feature the tragedy of war. He stated that his inspiration was his own father, an elite army pilot. He taught Matsumoto that war should never be fought because it "destroys your future".
Matsumoto's popularity spread beyond Japan too, as the French music duo, Daft Punk were also fans of his work. The duo described him as one of their childhood heroes.
They collaborated on several projects to create several animated music videos, like the song One More Time, released in 2000.
Daft Punk and Leiji Matsumoto also created the movie Interstella 5555, revolving around an anime band of aliens.
The legendary creator also received many awards from the Japanese government including the Order of the Rising Sun. The French government also awarded him the Knight of the Order of Arts and Letters.
We at AnimeExplained are deeply saddened by the news of Leiji Matsumoto-sensei passing away. We wish him peace and thank him for giving the world his incomparable works.
Source: Crunchyroll, BBC