Le Grand Rex Teases One Piece Gear 5 Episode Screening
Le Grand Rex has planned something for the One Piece Community.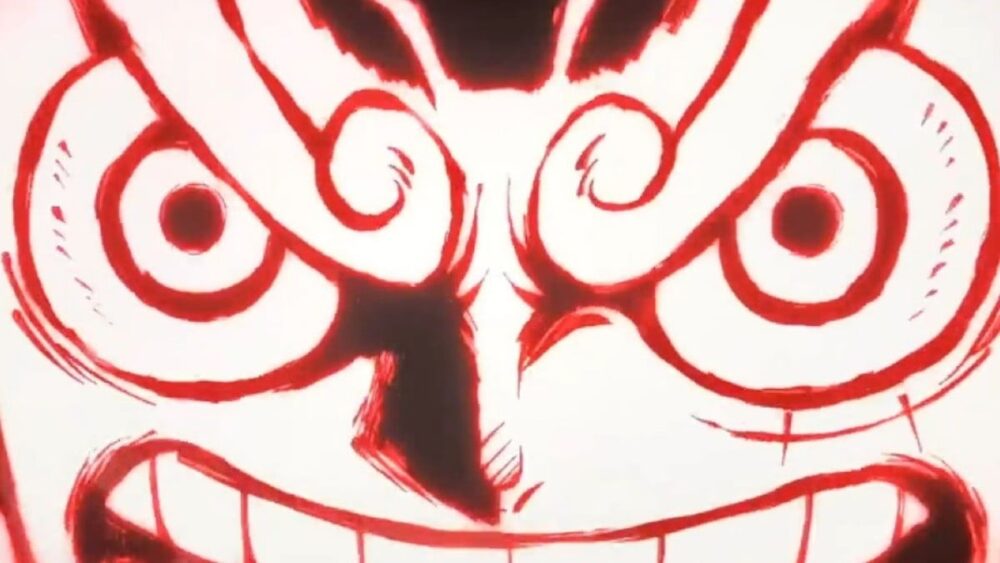 On Wednesday, YouTuber and streamer Inoxtag posted a tweet asking Le Grand Rex (A Cinema in Paris) if they would screen the highly anticipated One Piece's  "Gear 5" episode.
In response, Le Grand Rex replied by saying they would think about it if the tweet got 5000 retweets.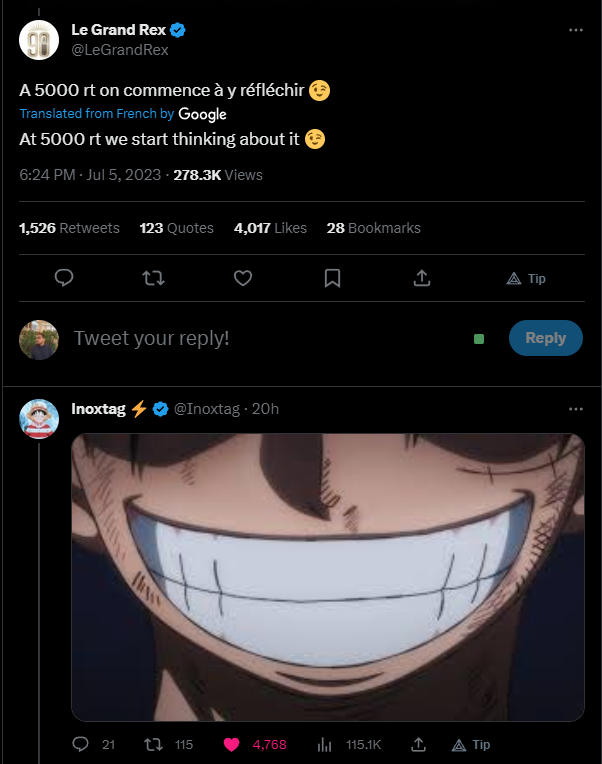 Under the comment of the same tweet, the cinema later commented that they would do anything to organize events for the One Piece community. And, they already have something planned for the community.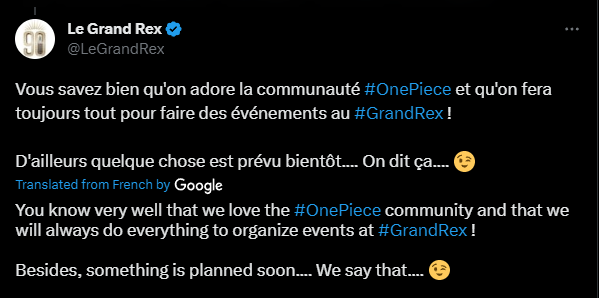 Though they have not confirmed that they will screen the "Gear 5" episode, it is highly likely that they will screen it. It is not just us; the rest of the community thinks the same.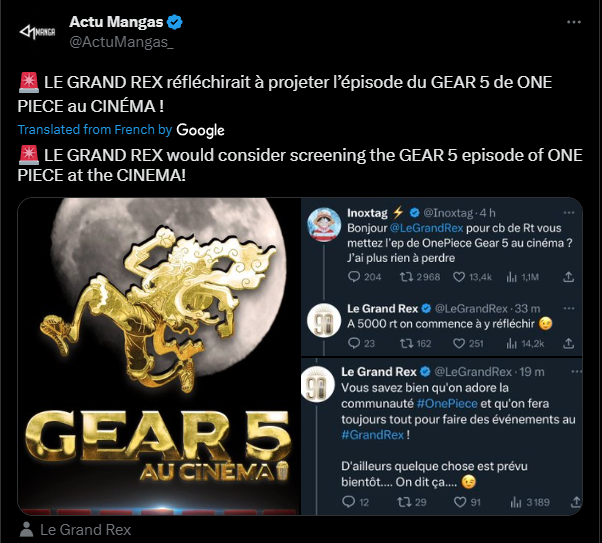 Source: Twitter