Laid-Back Camp Season 3 To Premiere in 2024!
The season is titled Yurukyan△ Season 3
On Sunday, an event for the Laid-Back Camp franchise was held, where it was announced that the third season of the anime will premiere in 2024.
The season is titled Yurukyan△ Season 3. 8-Bit studios are going to anime the season, instead of C-Station.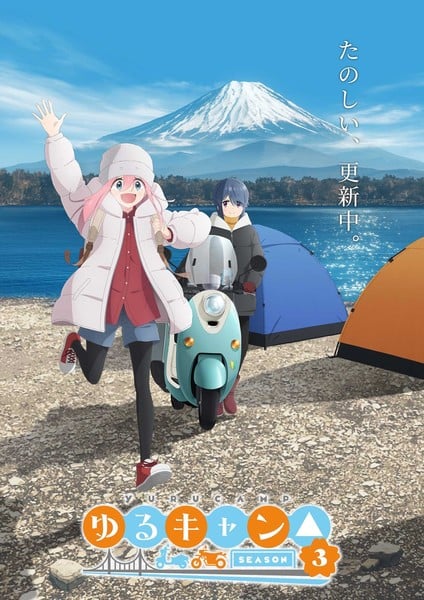 The staff for the anime includes:
Director: Shin Tosaka
Composition: Msafumi Sugiura
Character Design: Hisanori Hashimoto
Composer: Akiyuki Tateyama
Sound Director: Takeshi Takadera
Afro launched the manga in Houbunsha's Manga Time Kirara Forward magazine in 2015. It moved to Houbunsha's Comic Fuz manga website in 2019.
In March 2018, Yen Press began releasing the manga in English.
In January 2018, an animated series inspired by the manga aired, and Crunchyroll provided streaming services for the 12-episode series as it was released.
Additionally, Crunchyroll streamed an English dubbed version of the first season. The second season of the anime premiered in January 2021.
Source: ANN