Konosuba: An Explosion On This Wonderful World To Debut On April 5, 3rd Promo Released
The opening theme song is performed by Machico and Rie Takahashi and Aki Toyosaki performs the ending theme song.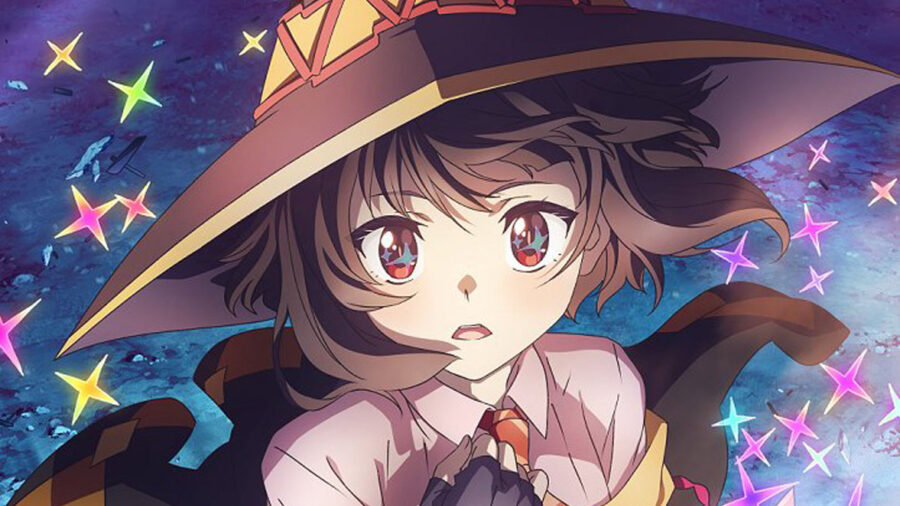 On 28 February 2023, the official Youtube channel of Kadokawa released the 3rd promo video of Konosuba: An Explosion On This Wonderful World.
The video reveals the opening theme song titled, Stay Free and the anime will debut on 5th April.
Machico performs the opening theme song. Rei Takahashi and Aki Toyosaki perform the ending theme song titled, Jump In.
Konosuba: An Explosion On This Wonderful World is spin-off series of writer Natsume Akatsuki and illustrator Kurone Mishima's Konosuba light novel.
The voice actors for Spinn-off are:
Rie Takahashi as Megumin
Aki Toyosaki as Yunuyun
Maria Naganawa as Komekko
Kaori Nazuka as Arue
Miyu Tomita as Funifura
Sayumi Suzushiro as Dodonko
Shizuka Ishigami as Nerimaki
Hitomi Nabatami as Chomusuke
Mitsuhiro Sakamaki as Pucchin
The Spin-off centers around Megumin and her Crimson Magic Clan.
Previous anime director Takaomi Kansaki will serve as the chief director of the anime at Drive and J.C. Staff.
Yujiro Abe is directing the series and Makoto Uezu will again be in charge of the scripts.
Koichi Kikuta and Masato Koda will be returning as character designer and music composer respectively.
The same staff is to work on the third season of the anime titled Konosuba: God's Blessing On This Wonderful World! 3.
Konosuba Light Novel Synopsis:
The light novel revolves around Kazuma, a shut-in student who dies in a traffic accident. After the accident, he meets the goddess Aqua.
Goddess gives him a chance to reincarnate in a fantasy world and offers him anything thing of his choice to bring into the new world.
When he decides to choose Aqua herself, they are both transported to their new lives.
The pair then do quests but earn just enough to buy food, shelter, and clothing.
They eventually hire the sorceress Megumin and swordswoman Darkness, who comes out just as useless as they are.