Kaido & Big Mom face the Straw Hats In New One Piece Anime Key Visual
ONE PIECE Episode 1058 released on April 16.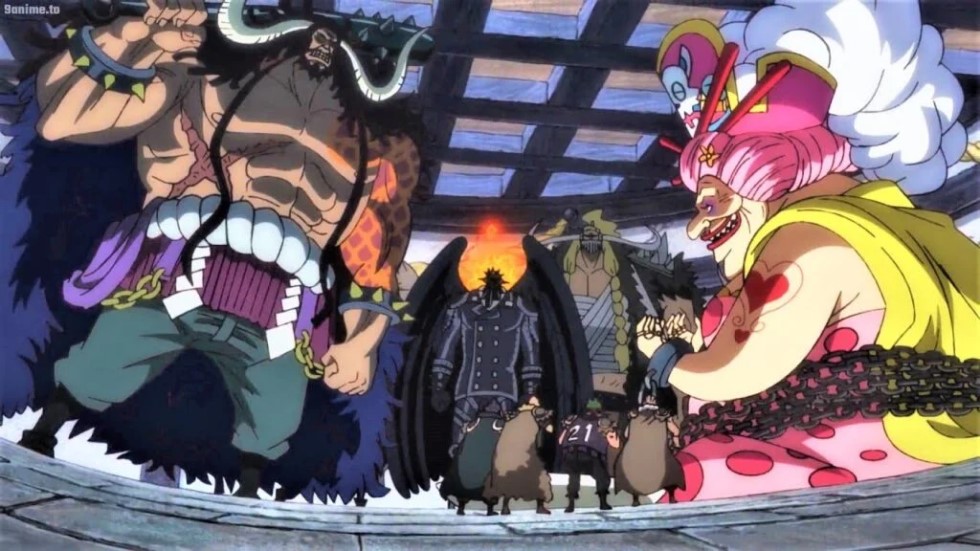 The official Twitter handle for One Piece released the 2nd key visual for the Wano Kuni arc climax, revealing the antagonists of the Wano arc, completing the earlier key visual on April 16, 2023.
It features Kaido, Big Mom, the King and Queen, and they are all confronting the Straw Hats teaming up with Kid and Law. The decisive battle on Onigashima reaches its climax.

The graphic was published mere minutes prior to the premiere of episode 1058, and it signifies that the Wano arc has reached its climax and the final stages of each battle have begun. Zoro and Sanji are up against the King and Queen, and we've already witnessed Sanji's seriousness in the previous episode.
ONE PIECE Episode 1058 released today on April 16, while the ONE PIECE manga will take a week off before returning with Chapter 1081 on April 23. The anime is available on Crunchyroll, while the latest chapter of the manga may be read for free on either the VIZ or the MANGA Plus websites.
Source: Twitter