Kaguya Sama Love Is War Movie Will Release On Valentine's Day In North America
Movie tickets are available now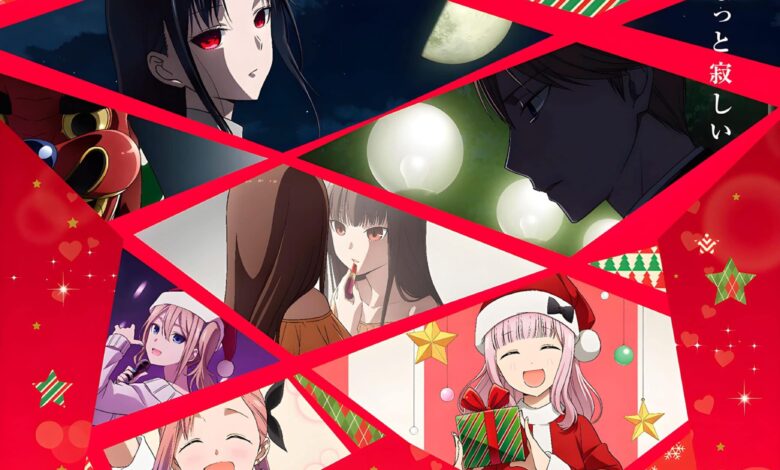 The Kaguya-sama anime film—Kaguya-sama: Love is War -The First Kiss That Never Ends-—was previously announced for theatrical screenings outside of Japan in February, and now we have a specific date for North America.
The feature adapting the arc of the same name from Aka Akasaka's manga has locked in a very appropriate premiere date of February 14, with tickets available now.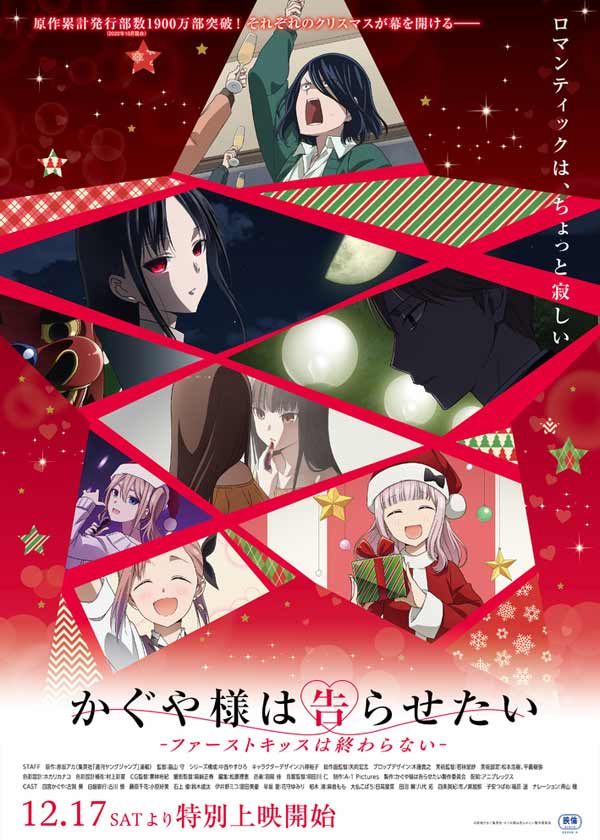 Shinichi Omata directs Kaguya-sama: Love is War -The First Kiss That Never Ends-, with animation production by A-1 Pictures. Here's the official synopsis:
Shuchiin Academy's student council room, the place where Student Council Vice President Kaguya Shinomiya and President Miyuki Shirogane met. After a long battle in love, these two geniuses communicated their feelings and, at the Hoshin Festival, had their very first kiss. However, there was no clear confession of love. The relationship between these two, who assumed they would be a couple, remains ambiguous. Now, overly conscious of their feelings, they must face the biggest challenge yet: Christmas. It's Shirogane who wants it to be perfect versus Kaguya who pursues the imperfect situation. This is the very "normal" love story of two geniuses and the first kiss that never ends.
The third season of the TV anime concluded on June 24, 2022, and all of it is available to stream on Crunchyroll.
Source: Crunchyroll news