JoJo's Bizzare Adventure To Begin Ninth Part In February 2023
The JOJOLands will begin serialization in Ultra Jump on February 17, 2023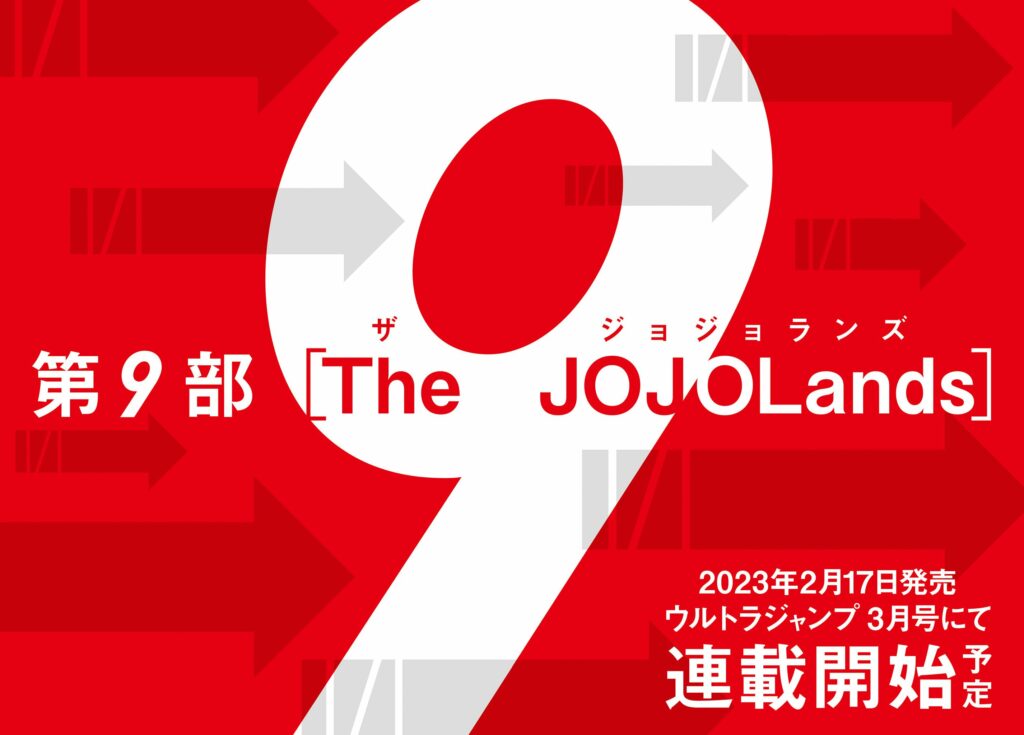 Hirohiko Araki's Jojo's Bizzare Adventure is all set to launch its ninth part, titled JOJOLands. The series will begin its serialization on February 17, 2023. Shueisha is set to publish the series starting their March 2023 Issue of the Ultra Jump.
The ninth part was announced in JOJO Magazine 2022 Winter and the January 2023 issue of Ultra Jump.
Hirohiko had previously announced that JOJOLands will be the next part in a comment in the last chapter of JoJolion. 
Thank you very much for these past 10 years of "JoJolion"! Let's take a bit of a rest, and then meet again with the new "JOJOLANDS"
More About Jojolands:
At the moment the details of the ninth part are unknown. It is going to take place in the same continuity as the seventh and eighth parts of the series, Steel Ball Run and JoJolion.
Araki recently said in the Kono Mystery ga Sugoi in an interview! That the story would be starring the descendants of Joseph Joestar. Joseph appeared in the last two chapters of JoJolion in a flashback that, according to Araki, foreshadowed the ninth part.
Araki mentioned in an interview at the beginning of Steel Ball Run that he had already planned the general lines of each part until the ninth. In 2007, Araki mentioned that he wanted to portray Morioh in the ninth part, which ended up being the scene of the eighth part instead.
In March 2016, Araki stated that he would like to write a part based in Northern Europe or in the Scottish Highlands. Furthermore, in October 2019, he stated that he might include Italy in the story after a fan suggested it to him.
The one-year hiatus is the biggest gap between any JoJo parts, as Hirohiko was working on the JoJo Magazine, three chapters of Thus Spoke Kishibe Rohan, and a novel on how to create manga.
More about JoJo's Bizzare Adventure:
The manga started publishing in 1986 and is still ongoing with 957 chapters so far. In 2005, Araki switched from Shonen Jump to Ultra Jump, where the manga is published now.
JoJo's Bizzare Adventure also has an anime adaptation that began in 2012. It has completed six parts of the story so far.
Source: ryokutya