Horimiya: The Missing Pieces Anime Drops New Trailer, Release Date, Theme Songs Details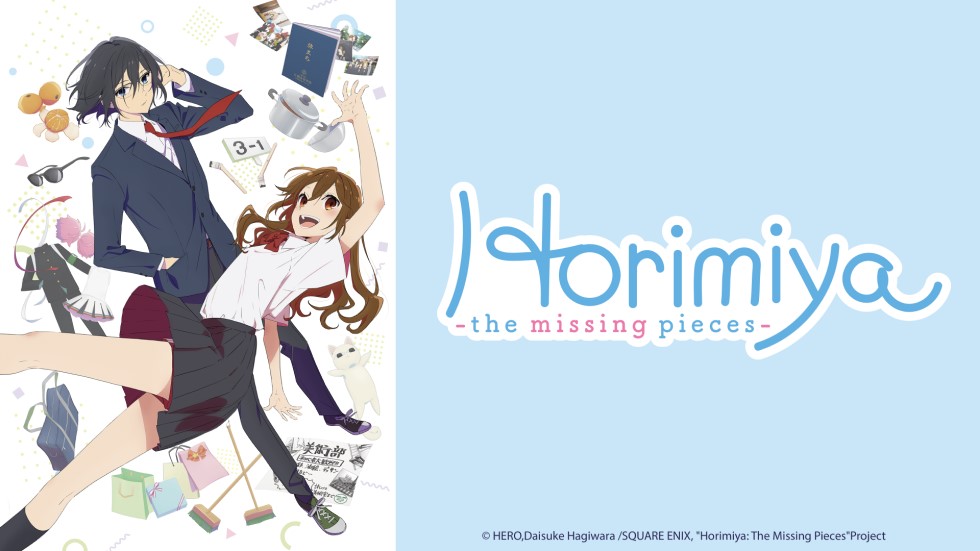 The official website of Horimiya anime unveiled a brand new trailer, key visual, release date, additional cast member and details of the opening and ending theme songs of the manga's anime adaptation titled "Horimiya: The Missing Pieces (Horimiya -piece-)" on June 2, 2023.
The trailer & Key visual introduces the viewers to the characters of the series, along with featuring the anime's theme songs. Check them out!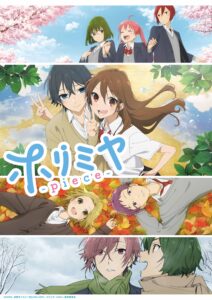 As revealed at the end of the trailer, Horimiya: The Missing Pieces is set to broadcast starting from July 1, 2023!
The opening theme "Shiawase" is performed by the group Omoinotake (Previous notable work: Blue Period anime's opening theme "Everblue"), who comments as follows: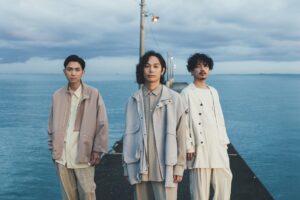 "This is Omoinotake, and we will be in charge of the opening theme for Horimiya: The Missing Pieces.
We wrote the song "Happiness" for the sweet and sour and somewhat nostalgic world of Horimiya, where the emotions of the attractive characters are intertwined with each other.
It is not just a warm and gentle song, but we created it in the hope of depicting the scenery and time leading up to that feeling, and the inside of the heart that cannot be put into words.
We would be happy if this song becomes a piece of music that makes each and every one of you think of 'happiness' through this work."
The ending theme "URL" is performed by Ami Sakaguchi (Previous notable work: Boruto anime ending 14 "Central (セントラル)"), who comments as follows: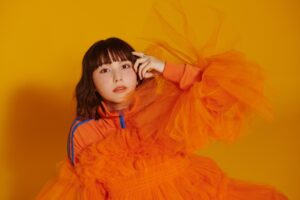 "URL is a song written for the ending theme of Horimiya: The Missing Pieces.
Just like on the internet, where you can go to any page you want by just pressing on a bunch of letters,
I want to fly to the person I want to meet anytime, that's how I feel in this song.
I want to bring it to you as soon as possible! I hope you enjoy it together with the anime!"
The new cast member announced is Daisuke Namikawa, who is chosen to play Takeru Sengoku. He comments that the work outshines with the energy of the youth and tells the audience to have the mature dialogues stick in the corner of their minds.
"I am pleased to announce that I will be playing the role of Takeshi Sengoku, the father of Sho Sengoku. This is a work that brings a blast of youth to the world. I endeavored to add a nice accent to the role and hope that the mature interactions will stick in a corner of your mind. I hope you enjoy it. Thank you very much."
The rest of the cast and crew are mentioned as follows:
[Cast Members]
Haruka Tomatsu as Kyoko Hori
Kouki Uchiyama as Izumi Miyamura
Seiichirō Yamashita as Toru Ishikawa
Yurie Kozakai as Yuki Yoshikawa
Nobuhiko Okamoto as Kakeru Sengoku
M.A.O as Remi Ayasaki
Reina Kondo as Sakura Kōno
Daiki Yamashita as Shū Iura
Jun Fukuyama as Akane Yanagi
Taku Yashiro as Kōichi Shindō
Momo Asakura as Honoka Sawada
Daisuke Ono as Kyōsuke Hori
Ai Kayano as Yuriko Hori
Yuka Terasaki as Sōta Hori
Hisako Kanemoto as Motoko Iura
[Staff Members]
Original work:
Horimiya (Manga), written by HERO and illustrated by Daisuke Hagiwara.
Hori-san to Miyamura-kun, written and illustrated by HERO.
Animation Studio: CloverWorks
Director: Masashi Ishihama
Script and Series Composition: Takao Yoshioka
Character Design: Haruko Iizuka
Music: Masaru Yokoyama
Hori-san to Miyamura-kun is a Japanese shōnen web manga series written and illustrated by Hiroki Adachi under the name Hero. It was self-published on Hero's website, Dokkai Ahen, from February 2007 until December 2011. From October 2008 to December 2011, Square Enix published the chapters in ten Gangan Comics volumes.
Under Hero's supervision, Daisuke Hagiwara adapted the manga into Horimiya, which was serialised in Monthly G Fantasy from October 2011 to March 2021 and published in English by Yen Press. From January to April 2021, CloverWorks aired a Horimiya anime series. A live-action and TV drama adaption broadcast in February 2021.
The fandom page describes the plot for Horimiya: The Missing Piece as follows:
Admired at school for her friendly attitude and academic achievements, high school student Kyouko Hori has been hiding another side of herself. With her parents often away from home due to work, Hori also has to look after her younger brother and do the housework, leaving no opportunities to make friends and socialize outside of school. Meanwhile, Izumi Miyamura is seen as a brooding, glasses-wearing, otaku. In reality, he is a gentle person hopeless at studying. He also has nine piercings hidden behind his long hair and a tattoo along his back and left shoulder.
By sheer luck, Hori and Miyamura cross paths outside school, neither looking as the other expects. These seemingly polar opposites become fast friends, sharing with each other a side of themselves they have never shown to anyone else.
Source: Horimiya official website