High Card Anime Season Two Reveals Cast, Staff, January 2024 Premiere
The anime premiered on January 9.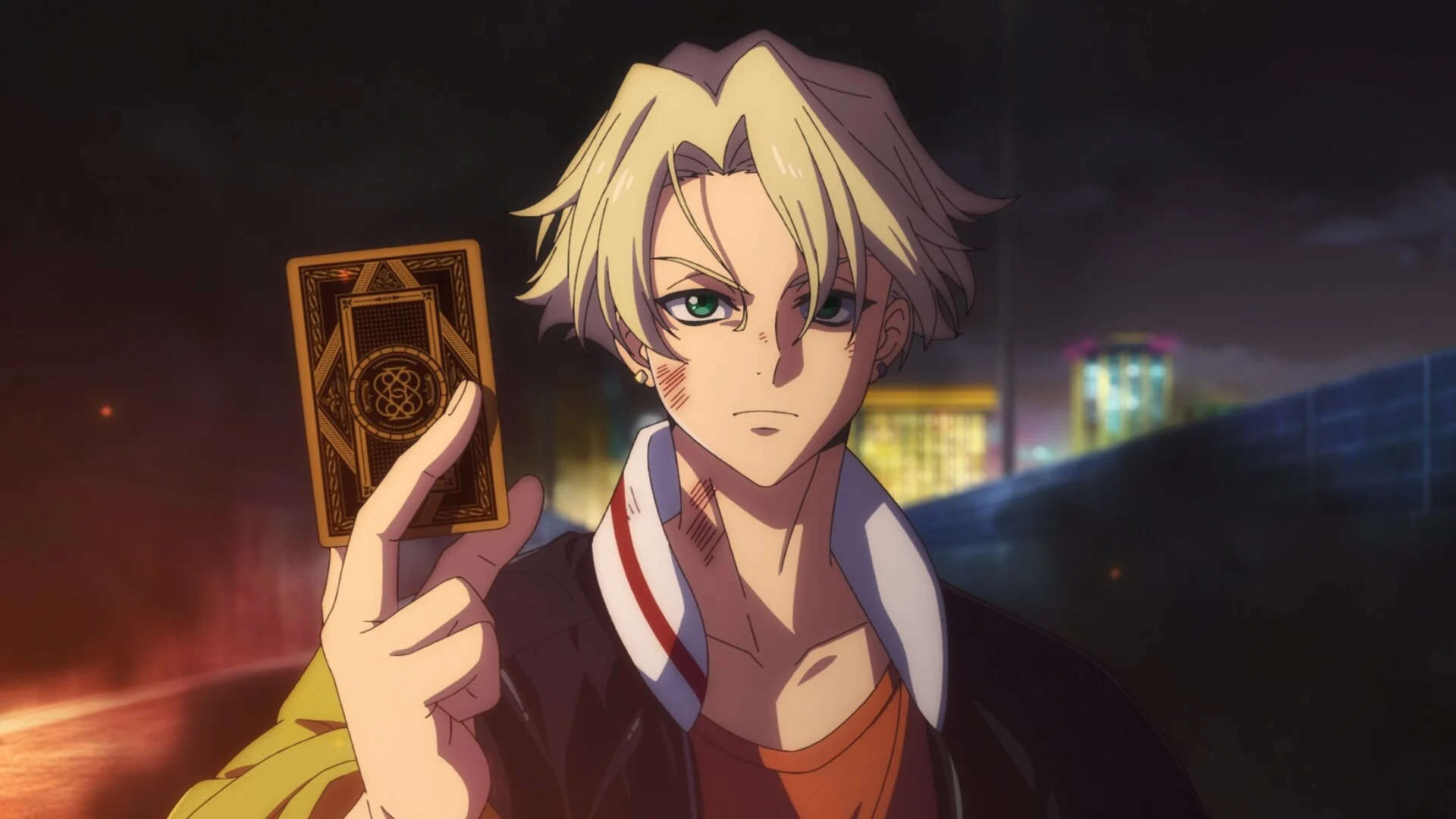 On Tuesday, the staff for the poker-theme High Card anime revealed the second season's cast, staff, and January 2024 premiere.
Beginning on September 8, the second book in the project, HIGH CARD–♧3Green Green&♡5Calories, will start running in Monthly Newtype.
The anime's cast includes:
Gen Sato as Finn Oldman
Toshiki Masuda as Chris Redgrave
Shun Horie as Leo Constantine Pinochle
Haruka Shiraishi as Wendy Satō
Yuichiro Umehara as Vijay Kumar Singh
Kazuhiro Yamaji as Bernard Symons
Daisuke Ono as Theodore Constantine Pinochle
Nobunaga Shimazaki as Owen Alldays
Toshihiko Seki as Norman Kingstadt
Shunsuke Takeuchi as Brist Blitz Broadhurst
Mie Sonozaki as Brandy Blumenthal
Tomokazu Seki as Ban Klondike
Toshiyuki Toyonaga as Tilt
Toshiyuki Morikawa as Greg Young
Rie Takahashi as Sugar Peas
The staff includes:
Original work: TMS, Homura Kawamoto, Hikaru Muno
Original Character Designer: Ebimo
Director: Junichi Wada
Script Supervisor: Naoki Kuroyanagi
Scriptwriters: Yamashita, Kazuhiko Inukai, and Shingo Nagai
Character Designs: Nozomi Kawano
The anime premiered on January 9.
Kadokawa describes the story as:
After discovering that his orphanage was on the brink of closing due to financial stress, Finn, who was living freely on the streets, set out for a casino with the aim of making a fortune.
However, nothing could have prepared Finn for the nightmare that was awaiting him.
Once there, Finn encountered a car chase and bloody shootout caused by a man's "lucky" card.
Finn will eventually learn what the shootout was about.
The world order can be controlled by a set of 52 X-Playing cards with the power to bestow different superhuman powers and abilities to the ones that possess them.
With these cards, people can access the hidden power of the "buddy" that can be found within themselves.
There is a secret group of players called High Card, who have been directly ordered by the king of Fourland to collect the cards that have been scattered throughout the kingdom, while moonlighting as employees of the luxury car maker Pinochle.
Scouted to become the group's fifth member, Finn soon joins the players on a dangerous mission to find these cards.
"All you need in life are manners, dignity, and the will to bet on your own life."
However, Who's Who, the rival car maker obsessed with defeating Pinochle, and the Klondikes, the infamous Mafia family, stand in the way of the gang.
A frenzied battle amongst these card obsessed players, fueled by justice, desire, and revenge, is about to begin!
Are you ready?
It's Showdown!!
Source: ANN