Gundam SEED FREEDOM Anime Film Reveals Second PV, Cast
The movie is set to release in Japan on January 26, 2024.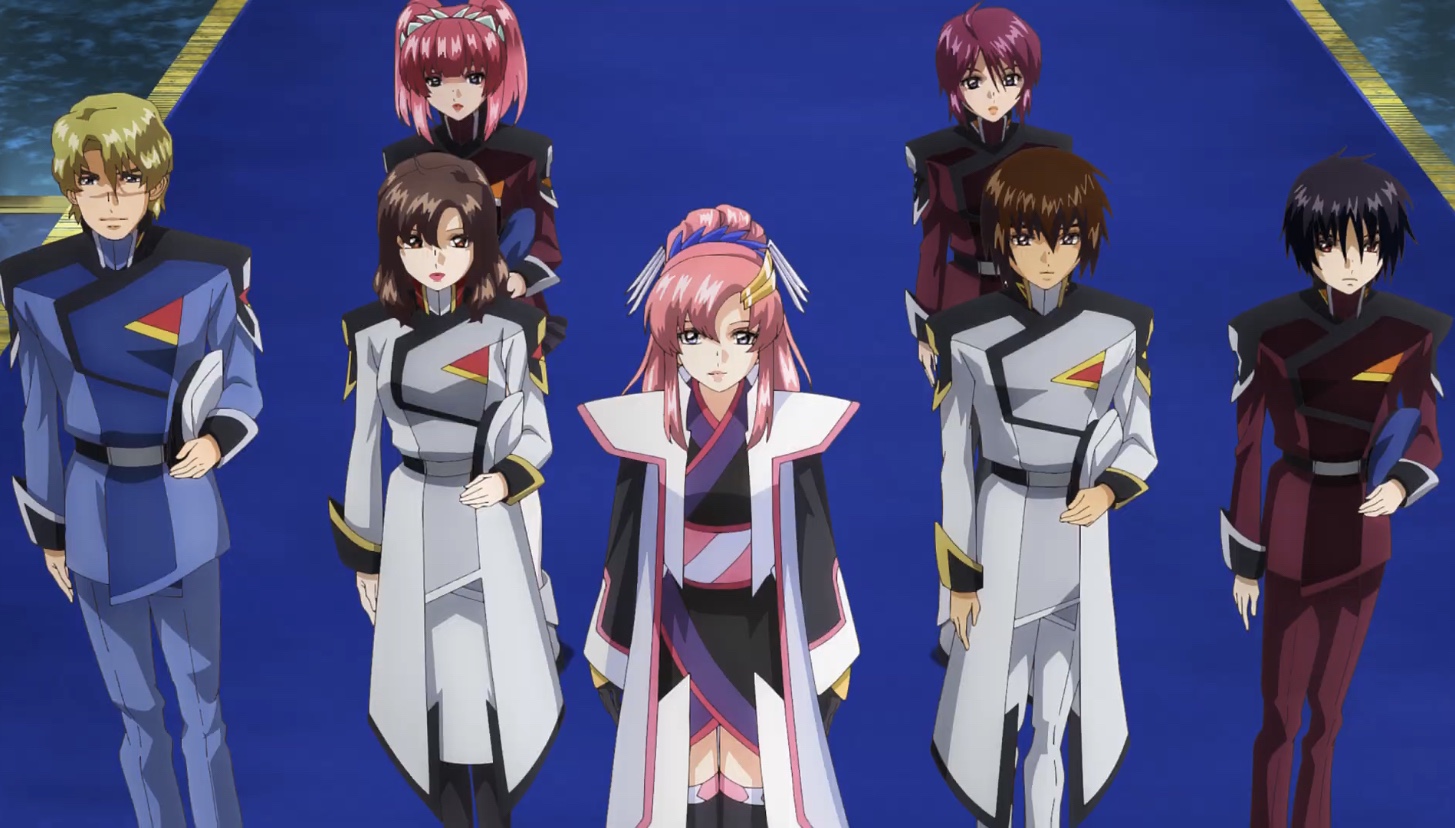 On Tuesday, the staff for the Mobile Suit Gundam Seed FREEDOM revealed the second PV, cast, and character visuals.
🎥{C.E.75 #ガンダムSEED の新たな物語

【2024.1.26 ROAD SHOW🎬】
『機動戦士ガンダムSEED FREEDOM』

┏━━解禁情報━━┓

  第2弾PV公開🎉

┗━━━━━━━━┛

新規カット&キャストボイス入り🗣️✨

*第1弾PVはこちら:https://t.co/LhO7tcQaga#SEEDFREEDOM #g_seed pic.twitter.com/FlGBO4LwTM

— 機動戦士ガンダムSEEDシリーズ (@SEED_HDRP) August 7, 2023
The cast (returning and new members) includes:
Sōichiro Hoshi as Kira Yamato
Rie Tanaka as Lacus Clyne
Akira Ishida as Athrun Zala
Nanako Mori as Cagalli Yula Athha (replacing Naomi
Shindoh)
Kenichi Suzumura as Shinn Asuka
Maaya Sakamoto as Lunamaria Hawke
Fumiko Orikasa as Meyrin Hawke
Kotono Mitsuishi as Murrue Ramius
Takehito Koyasu as Mu La Flaga
Tomokazu Seki as Yzak Jule (or Joule)
Akira Sasanuma as Dearka Elsman
Houko Kuwashima as Agnes Giebenrath
Ayane Sakura as Toyah Mashima
Houchu Ohtsuka as Alexei Konoe
Jun Fukuyama as Albert Heinlein
Michiko Neya as Hilda Haken
Taiten Kusunoki as Herbert von Reinhard
Junichi Suwabe as Maas Symeon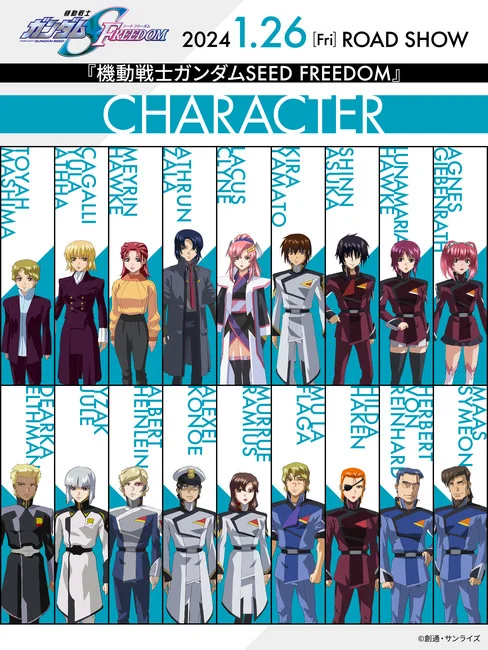 The movie is set to release in Japan on January 26, 2024. The story is chronologically set in C.E. (Cosmic Era) 75.
The staff includes:
Director: Mitsuo Fukuda
Script: Fukuda, Liu Goto, and late Chiaki Morosawa
Character Design: Hisashi Hirai
Mechanical Design: Kunio Okawara, Kimitoshi Yamane, Kazutaka Miyatake, Junichi Akutsu, Manabu Shintani, Shiba Zen, Takuya Io, Hiroyuki Taiga
Mechanical Animation Director: Satoshi Shigeta
Color Key Artist: Akemi Nagao
Art Directors: Shigemi Ikeda, Yukiko Maruyama
CG Directors: Mitsuhiro Satō, Kensuke Kujida, Tomohiro Fujie
Monitor Works: Azusa Tamura, Jirō Kageyama
Compositing Director of Photography: Takeshi Katsurayama, Shigenori Toyooka
Editing: Yukiko Nojiri
Sound Director: Sadayoshi Fujino
Music: Toshihiko Sahashi
The film is a part of the Mobile Suit Gundam Seed Project ignited initiative announced in 2021.
The project, which contains many parts, is meant to honor the original Mobile Suit Gundam Seed anime's 20th anniversary in 2022.
The initiative also includes the Mobile Suit Gundam Seed Eclipse side-story manga and a new Mobile Suit Gundam Seed video game.
Source: ANN