Girlfriend, Girlfriend Season 2 Goes Beach Mode In New Trailer And Key Visual
The new season of the anime is set to release in October 2023.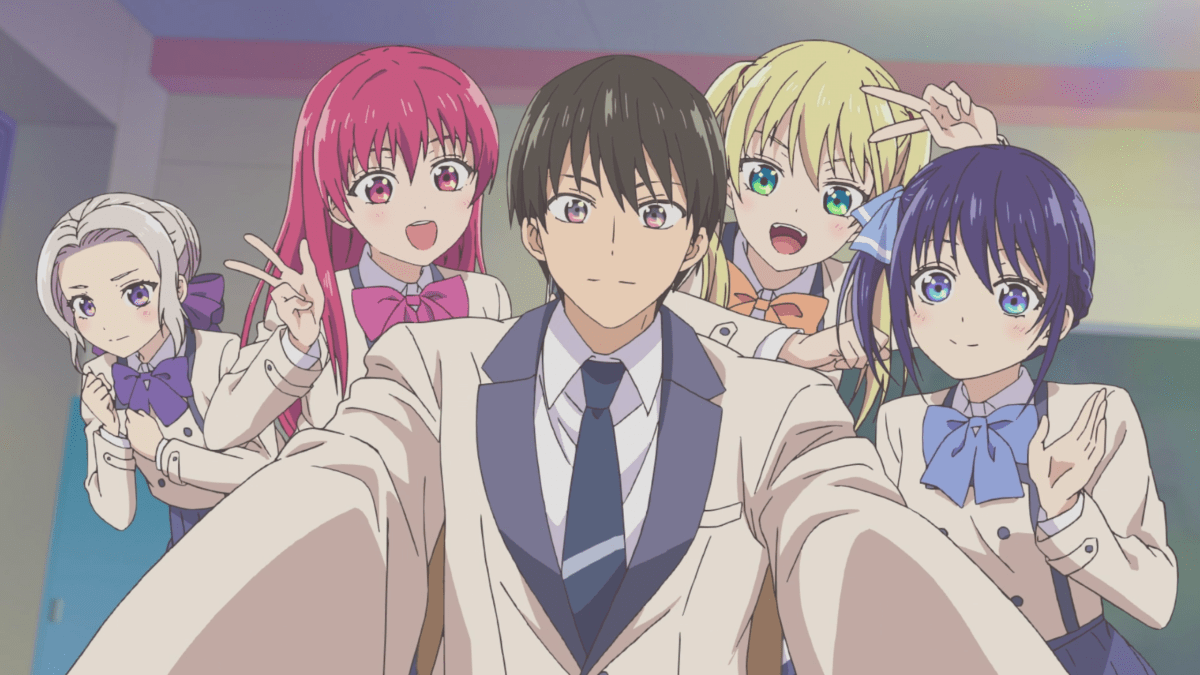 The official website of Girlfriend, Girlfriend anime unveiled a new trailer and key visual for Season 2 on July 13, 2023.
Although the teaser focuses on the four female leads of the romantic comedy—Saki Saki, Nagisa Minase, Rika Hoshizaki, and Shino Kiryuu—in swimsuits, we also get to see Naoya Mukai, the male protagonist, and Risa, Rika's sister, in the key visual!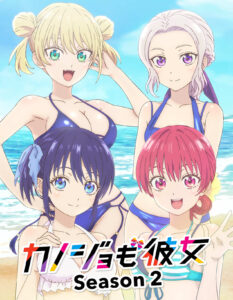 The new season of the anime is set to release in October 2023.
In addition, the staff of Girlfriend, Girlfriend Season 2 were also revealed:
Original story: Hiroyuki (Kodansha's Weekly Shonen Magazine)
Director: Takasato Suzuki
Series structure: Keiichiro Ochi
Script: Keiichiro Ochi/Kazuhiko Inukai
Character Design: Shoko Hagiwara
Art Director: Masakazu Miyake (Marvy Jack)
Colour Design: Haruko Seto
Director of Photography: Noriko Wada (Tplus)
Editing: Yumiko Nakaba
Sound Director: Satoshi Motoyama
Sound production: HALF H-P STUDIO
Music: Kanade Sakuma / Tatsuhiko Saiki / Miki Sakurai / Junko Nakajima
Music Production: Nichion
Musical cooperation: Mirika Music
Animation Production: SynergySP
Girlfriend, Girlfriend, also known as KanoKano for short, is a Japanese romantic comedy manga series written and illustrated by Hiroyuki.
It was serialised in Kodansha's Weekly Shonen Magazine from March 2020 to May 2023, and has been collected into fifteen tankobon volumes as of April 2023. Tezuka Productions' anime television series adaption ran from July to September 2021 on the Animeism programming block. SynergySP's second season is expected to premiere in October 2023.
Crunchyroll describes the story of Girlfriend, Girlfriend as follows:
The protagonist, Naoya, is a first-year in high school. He asks out Saki, a girl he has been in love with, and she agrees to be his girlfriend. He's currently on cloud nine.
But then, a beautiful girl named Nagisa comes up to Naoya one day and tells him that she wants to go out with him. Naoya feels himself wavering because Nagisa is such a good girl, and he comes to a decision!
A new kind of romcom from a rather unexpected decision is about to begin!