Firefighter Daigo: Rescuer in Orange Anime Premiere Date, Teaser Revealed
A New visual was revealed as well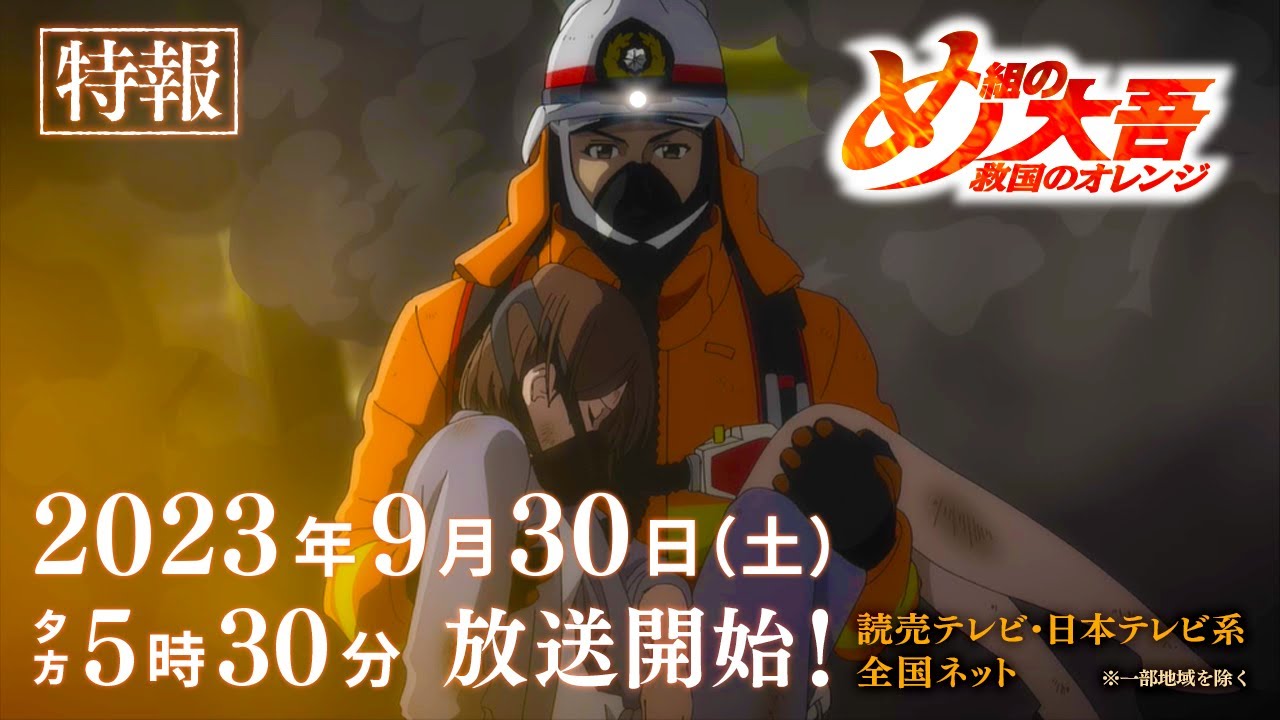 On Saturday, the official Twitter account for Firefighter Daigo: Rescuer in Orange anime revealed a new key visual and a September 30 premiere date as well.
◤◢◤🔥新キービジュアル&放送日解禁🔥◢◤◢

アニメ『め組の大吾 救国のオレンジ』
9月30日(土)夕方5:30より放送スタート🚒‼️

―いつか"日本"を救う運命の三人
その魂の成長物語―

若き消防官のアツい魂の成長物語、始動!#め組の大吾 #救国のオレンジ #救オレ pic.twitter.com/wO4fCpxRM8

— アニメ『め組の大吾 救国のオレンジ』公式 (@megumi_animeoff) July 1, 2023
The official website for the anime posted a teaser video on the same day as well.
The anime stars:
Taku Yashiro as Shun Onoda
Junya Enoki as Daigo Toake
Ayane Sakura as Yuki Nakamura
Yuichi Nakamura as Sadaie Matoi
Tetsu Inada as Kyosuke Yamagami
Yohei Azakami as Hasebe
Ryota Iwasaki as Watari
Kenjiro Tsuda as Narrator
The staff is as follows:
Director: Masahiko Murata (Naruto Shippuden, To Your Eternity)
Character Design: Hitomi Tsuruta (World Trigger), Koji Yabuno (Space Brothers)
Series Composition: Shinzo Fujita (To Your Eternity)
Crunchyroll will be streaming the anime as it airs in Japan. The anime is scheduled to have a premiere screening at the Anime Expo on July 3 as well.
Crunchyroll describes the story as:
The story of how three young firefighters destined to save Japan grow in spirit!
Toake Daigo burns with remarkable talent and unparalleled determination. Onoda Shun struggles against the walls blocking his own path.
Nakamura Yuki hopes to become one of the few female members of the special rescue corps known as "Orange."
When these three young firefighters who share the goal of becoming members of Orange come together, the story of how Japan will one day be saved begins… and what looms before them is a crisis that endangers the entire country!
Source: ANN