Fate/Prototype: Sogin No Fragments Novel To Get Manga Adaptation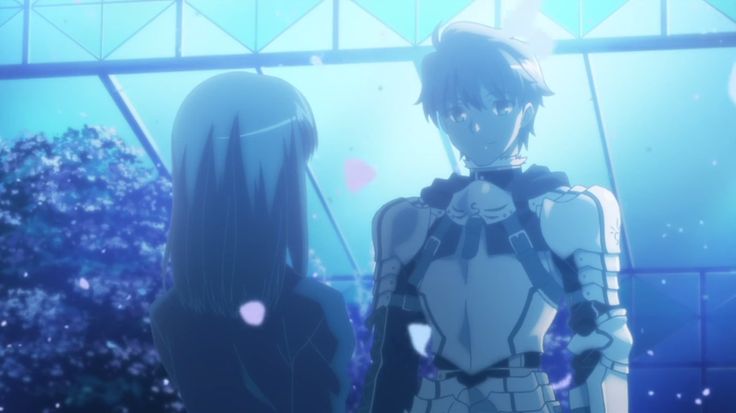 On Thursday, Kadokawa and Type-Moon's Type-Moon Comic Ace manga website published Tsuta Suzuki's Fate/Prototype: Sogin no Fragments manga's first chapter.
The manga adapts Hikaru Sakurai's novels of the same title.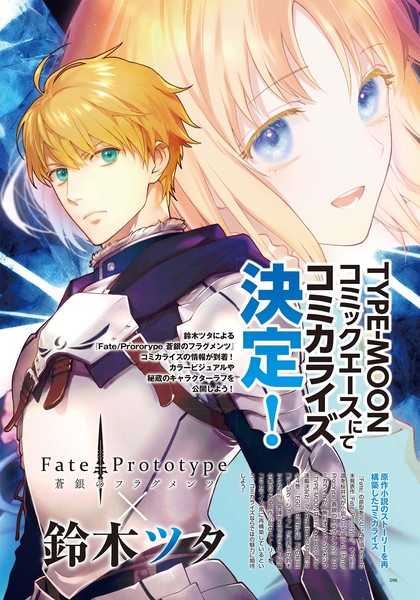 The manga's story is set in 1991 as Ayaka Sajo and Saber challenge the Holy Grail War in Tokyo.
The Fate/Stay night series is based on the unpublished novel draft by Kinoko Nasu written when he was in high school.
As a bonus with the last Carnival Phantasm DVD volume, Type-Moon published a 12-minute Fate/Prototype OVA based on that draught.
As a prologue to the 2011 OVA, Sakurai penned the Fate/Prototype: Sgin no Fragments novels.
The first book of the novels was released by Kadokawa in 2014, and the fifth and final volume came out in 2017.
In 2014, Suzuki published the boys-love manga Barbarities in Be x Boy, published by Libre Publishing.
The fourth and final collected book volume of the manga was published by Libre Publishing in January 2022.
Seven Seas publishes the manga in English.
Source: ANN