Erased Author Launches New Manga On March 25
New Manga is a period drama titled Otogi no Hako no Reto.
Square Enix's Big Gangan Magazine in its march issue revealed on Saturday that Kei Sanbe, author of Erased manga will launch a new manga in the magazine's next issue on March 25.
The new manga is titled Otogi no Hako no Reto. The magazine describes manga as, a "Sword-fighting period drama set in the northern country".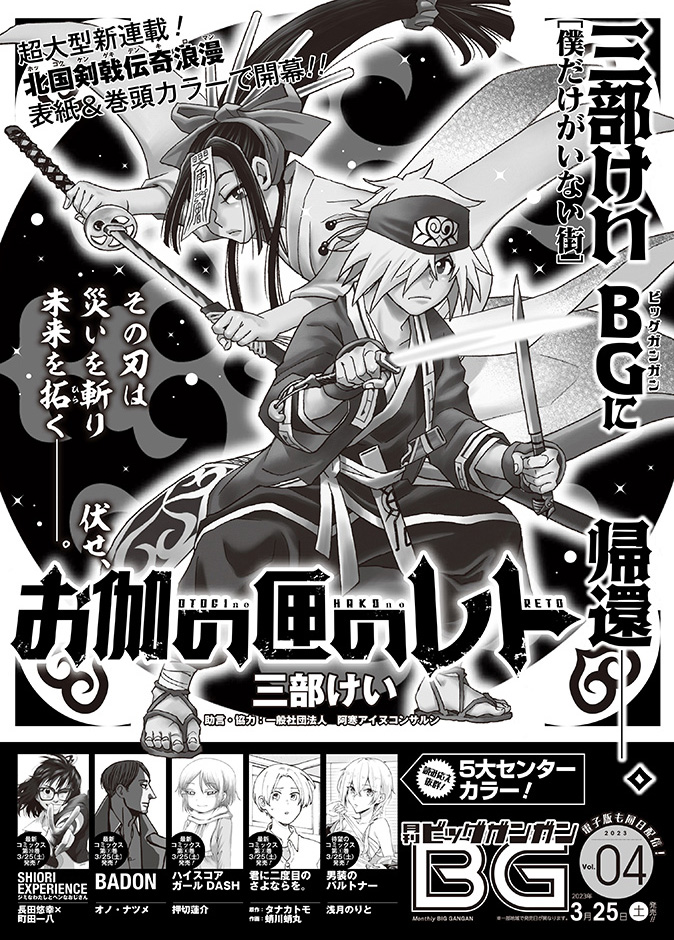 The manga will have a colour opening page and the manga features counseling and cooperation from Akan Ainu Consuln.
Akan Ainu is an organization aimed at disseminating Ainu culture and protecting Ainu's intellectual property.
Kei Sanbe serialized Erased (Boku dake ga Inai Machi) in Kadokawa Shoten's Young Ace magazine from June 2012 to March 2016 with eight volumes in total.
The manga received an anime adaptation by A-1 Pictures in January 2016. The Anime ran for 12 episodes.
The franchise also received a live-action film in Japan in March 2016 after which Netflix released its own live-action adaptation in December 2017.
Source: Big Gangan March issue