Dragon Ball Z Abridged Buu Saga Adaptation Ends With Part 2 of 'Buu Bits'
Totally Not Mark collaborates with with Team Four Star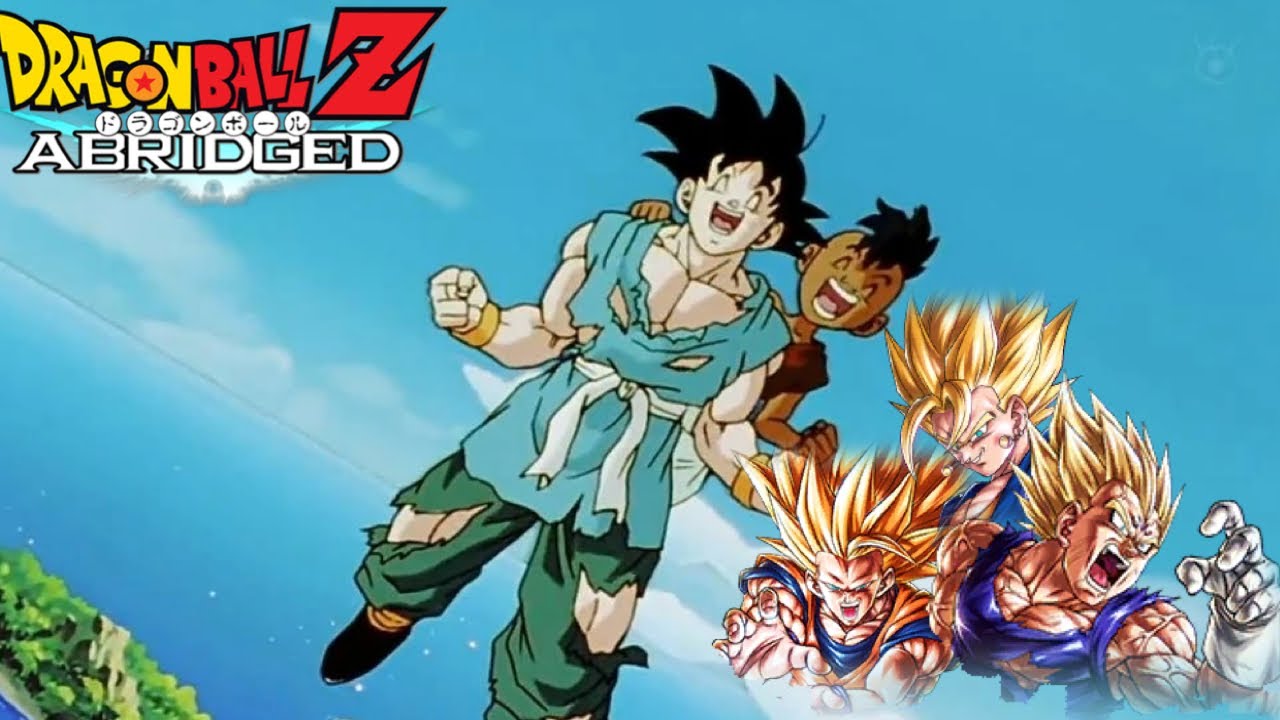 Popular YouTuber Totally Not Mark uploaded the 2nd and final part of his review of Dragon Ball Z's Buu Saga on September 17, 2023, in which he collaborates with Team Four Star, the men behind the most famous Dragon Ball Z Abridged series.
Dragon Ball Z Abridged, despite the division of opinions on Twitter and other platforms, is the most popular anime abridged series to ever hit YouTube. It was so big that TFS was established as a company then and there!
The series ran from June 2008, beginning with the re-dubbing of the Saiyan Saga and was ended abruptly in December 2018.
A later video released by KaiserNeko on TFS's YouTube channel confirmed that all plans to adapt the Majin Buu Saga have been scrapped.
The reasons for this are because the main trio was too burned out to abridge any more episodes, that they felt that the Majin Buu Saga was the point where the Dragon Ball franchise jumped the shark, felt that Cell-Out was a perfect finale overall, and Toei was ramping up its crackdown against TFS, going as far as to ban FUNimation from allowing them to participate in any official Dragon Ball material.
The decision to cancel the series was made around October 2019, around the same time Bojack Unbound Abridged's cancellation was announced.
On February 1, 2020, Team Four Star (TFS) announced they would end their Dragon Ball Z Abridged (DBZA) and focus on original content such as Dragon ShortZ.
However, three years later, TotallyNotMark released his review video on the Magin Buu Saga. TFS worked with Mark on the Buu Saga review video, creating DBZA-style vignettes called "Buu Bits" that were placed throughout the review. While not a full fourth season, Team Four Star declared that these "Buu Bits" are the closest they'll ever get to doing one.
Team Four Star's Dragon Ball Z Abridged (DBZA) is a non-official parody series and is one of the most successful abridged / web series. It also got featured on That Guy With The Glasses' official website under Inked Reality.
About Dragon Ball
Dragon Ball is a manga series by Akira Toriyama. It first began its serialization in Shueisha's Weekly Shonen Jump magazine in 1984. The manga was later adapted into a multitude of animated series, movies, and games.
The franchise consists of five different anime series, about 21 animated movies, and around 10 games spanning various platforms, from Famicon to Playstation and Xbox.
Synopsis of the Dragon Ball anime:
Goku Son is a young boy who lives in the woods all alone—that is, until a girl named Bulma runs into him in her search for a set of magical objects called the "Dragon Balls."
Since the artefacts are said to grant one wish to whoever collects all seven, Bulma hopes to gather them and wish for a perfect boyfriend.
Goku happens to be in possession of a dragon ball, but unfortunately for Bulma, he refuses to part ways with it, so she makes him a deal: he can tag along on her journey if he lets her borrow the dragon ball's power.
With that, the two set off on the journey of a lifetime.
Source: YouTube