Dragon Ball Super Ranked #1 In France August 4th Week Manga Sales!
Edistat provides book sales estimates in metropolitan France.
Edistat has released its 34th weekly book sales report, bringing great news for Dragon Ball fans.
According to the report, Dragon Ball Super  Volume 20 recorded the highest book sales in France during the week of August 21–27.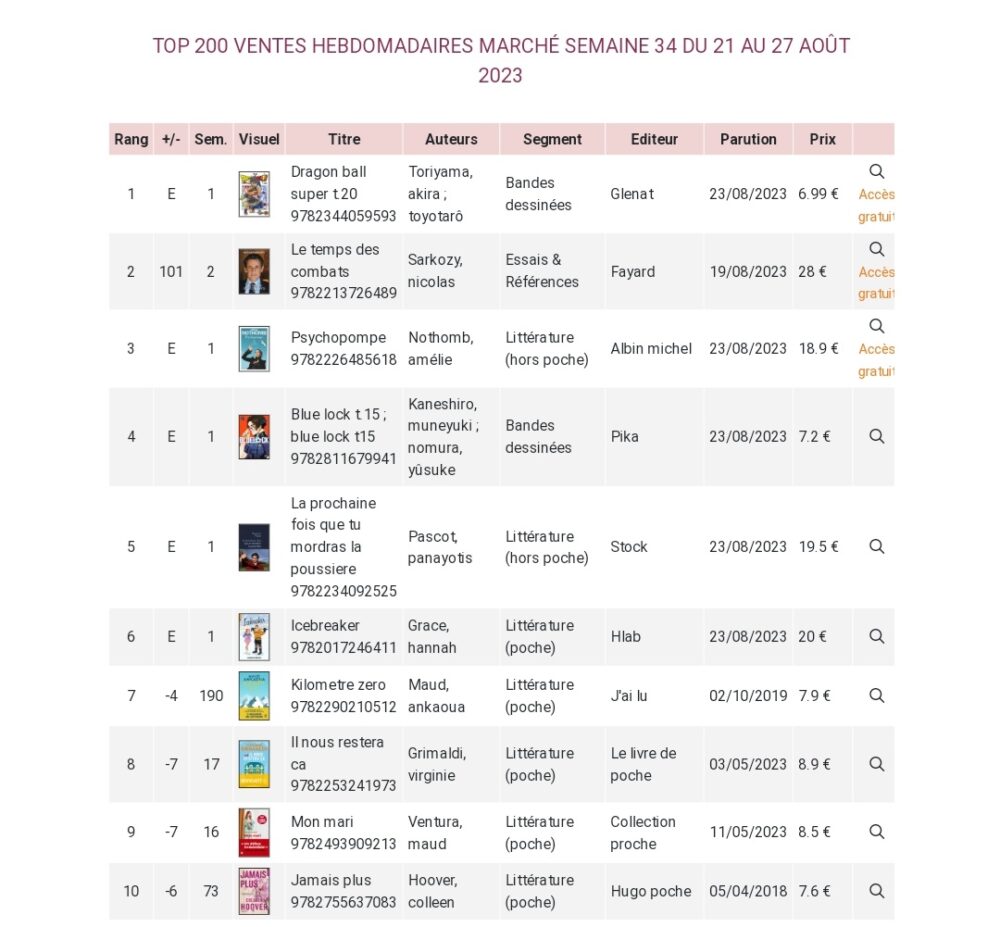 Edistat provides book sales estimates in metropolitan France based on cash outflows from a panel of over 1000 sales outlets distributed by circuit.
These circuits include libraries, large food areas, large specialized areas, and online sales.
About Dragon Ball
Dragon Ball is a manga series by Akira Toriyama. It first began its serialization in Shueisha's Weekly Shonen Jump magazine in 1984. The manga was later adapted into a multitude of animated series, movies, and games.
The franchise consists of five different anime series, about 21 animated movies, and around 10 games spanning various platforms, from Famicon to Playstation and Xbox.
Synopsis of the Dragon Ball anime:
Goku Son is a young boy who lives in the woods all alone—that is, until a girl named Bulma runs into him in her search for a set of magical objects called the "Dragon Balls."
Since the artefacts are said to grant one wish to whoever collects all seven, Bulma hopes to gather them and wish for a perfect boyfriend.
Goku happens to be in possession of a dragon ball, but unfortunately for Bulma, he refuses to part ways with it, so she makes him a deal: he can tag along on her journey if he lets her borrow the dragon ball's power.
With that, the two set off on the journey of a lifetime.
Source: Edistat