Dr. Stone: New World Will Debut On April 6, New Teaser Releaved
Huwie Ishizaki's song "Wasure Gataki" is the opening theme.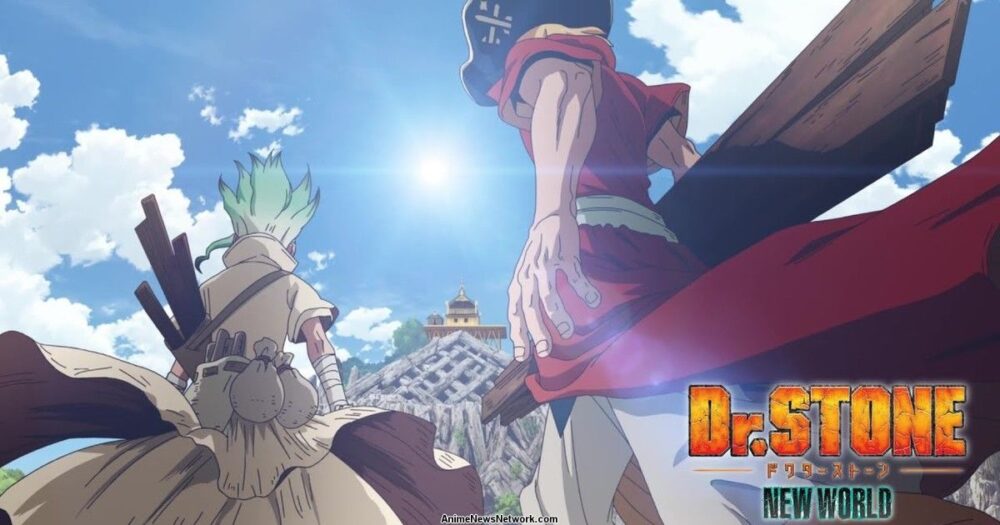 On 12 March 2023, the official website of Dr. Stone TV anime shared a post, announcing that the third season of the anime titled Dr. Stone: New World will air on April 6.
The site also confirmed that season 3 of the anime will run for two quarters, split into different seasons.
The staff also released a new teaser for the season. Huwie Ishizaki's song "Wasure Gataki" is the opening theme.
On 13 March 2023, Crunchyroll announced that it will be streaming Dr. Stone: New World on April 6.
Crunchyroll will stream the English dubs on April 20.
Additionally, Crunchyroll will release dubs in French, Latin American Spanish, Brazilian, Portuguese, Castilia Spanish, and Italian at later dates.
Dr. Stone: New World is an adaption of the manga Dr. Stone by Boichi and Riichirou Inagaki.
The manga started serialization in Sheisha's Weekly Shonen Jump Magazine on March 2017 and was completed on March 2022.
The first season of the anime aired on July 2019 and ran for 24 episodes. The second aired on January 2021 and ran for 11 episodes.
A one-hour Dr.Stone: Ryusui special also aired on July 10, 2022
Both the seasons of the anime are available on Crunchyroll and it describes the anime as:
Several thousand years after a mysterious phenomenon that turns all of humanity to stone, the extraordinarily intelligent, science-driven boy, Senku Ishigami, awakens.
Facing a world of stone and the total collapse of civilization, Senku makes up his mind to use science to rebuild the world.
Starting with his super strong childhood friend Taiju Oki, who awakened at the same time, they will begin to rebuild civilization from nothing…
Depicting two million years of scientific history from the Stone Age to the present day, the unprecedented crafting adventure story is about to begin!