Dr. Stone Manga To Get 3-Chapter Spinoff After Manga's Ending
The first chapter of the spinoff manga will be 47 pages long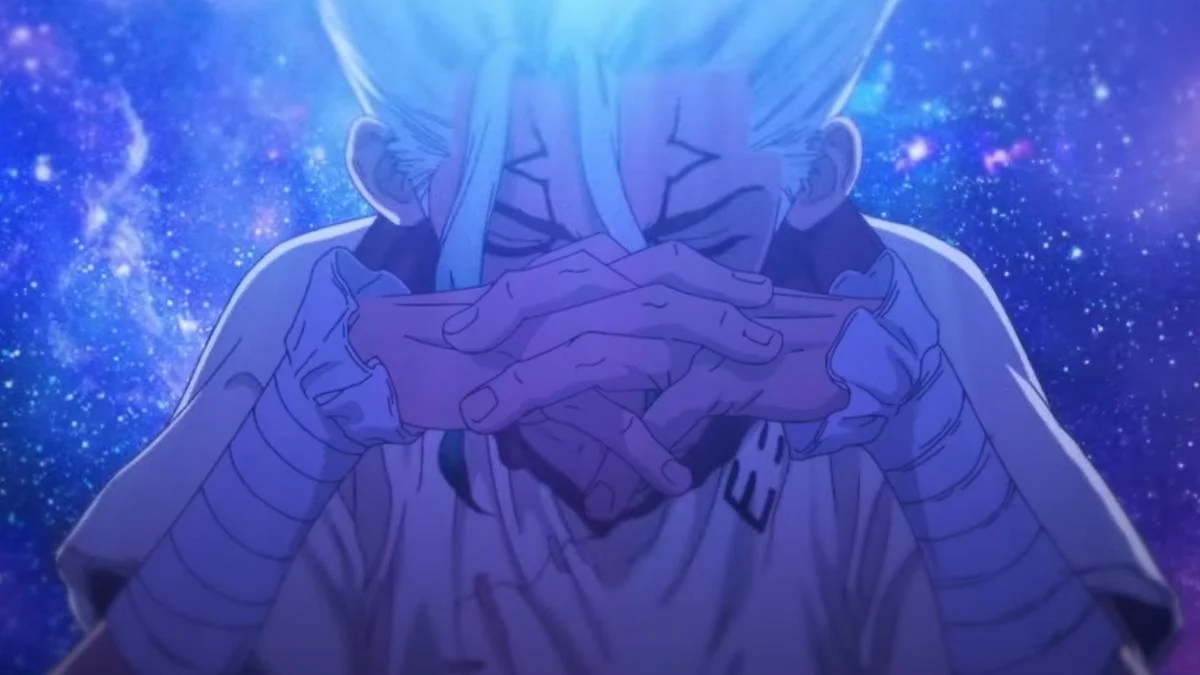 On Monday, it was announced in the 48th issue of the Weekly Shonen Jump magazine that Boichi and Riichirou Inagaki's Dr. Stone manga will receive a special three-chapter spinoff manga on November 6.
The first chapter of the spinoff manga will be 47 pages long, including a color page.
The spin-off is set after the original manga's ending, where Senku's objective is to build a time machine.
About Dr. Stone
The stage play is based on Riichiro Inagaki and Boichi's manga, Dr. Stone.
The writer Riichiro Inagaki commented that he missed the previous show live but is excited to take his family to see it this coming September.
In March 2017, Boichi and Riichirou Inagaki introduced the 26-volume manga series in Weekly Shonen Jump, concluding it in March 2022.
Viz Media is responsible for publishing the manga in both digital and print formats, while MANGA Plus also offers digital publication of the manga in English.
The manga received an anime in July 2019, which was streamed by Crunchyroll. Funimation streamed the dub version of the anime's first season.
In January 2021, Dr. Stone: Stone Wars aired as the second season of the anime. Again, Crunchyroll streamed the anime worldwide except for Asia, and Funimation streamed the English dub.
A one-hour special titled Dr. Stone: Ryusui aired in July 2022, and the latest season premiered on October 12, 2023.
Crunchyroll describes the story of the third season as:
"With the Stone Wars over, the former members of Tsukasa's Empire of Might join forces with the Kingdom of Science to build a ship capable of sailing across open ocean to seek answers on the mystery of the global petrification.
However, before they can begin their voyage Senku and his friends need to find some key resources and push some new scientific advancements to build the type of vessel they need."
Source: ANN