Crunchyroll Releases Mushoku Tensei: Jobless Reincarnation Season 2 English Dub Cast
Mushoku Tensei: Jobless Reincarnation II revealed that the season will air for two cours.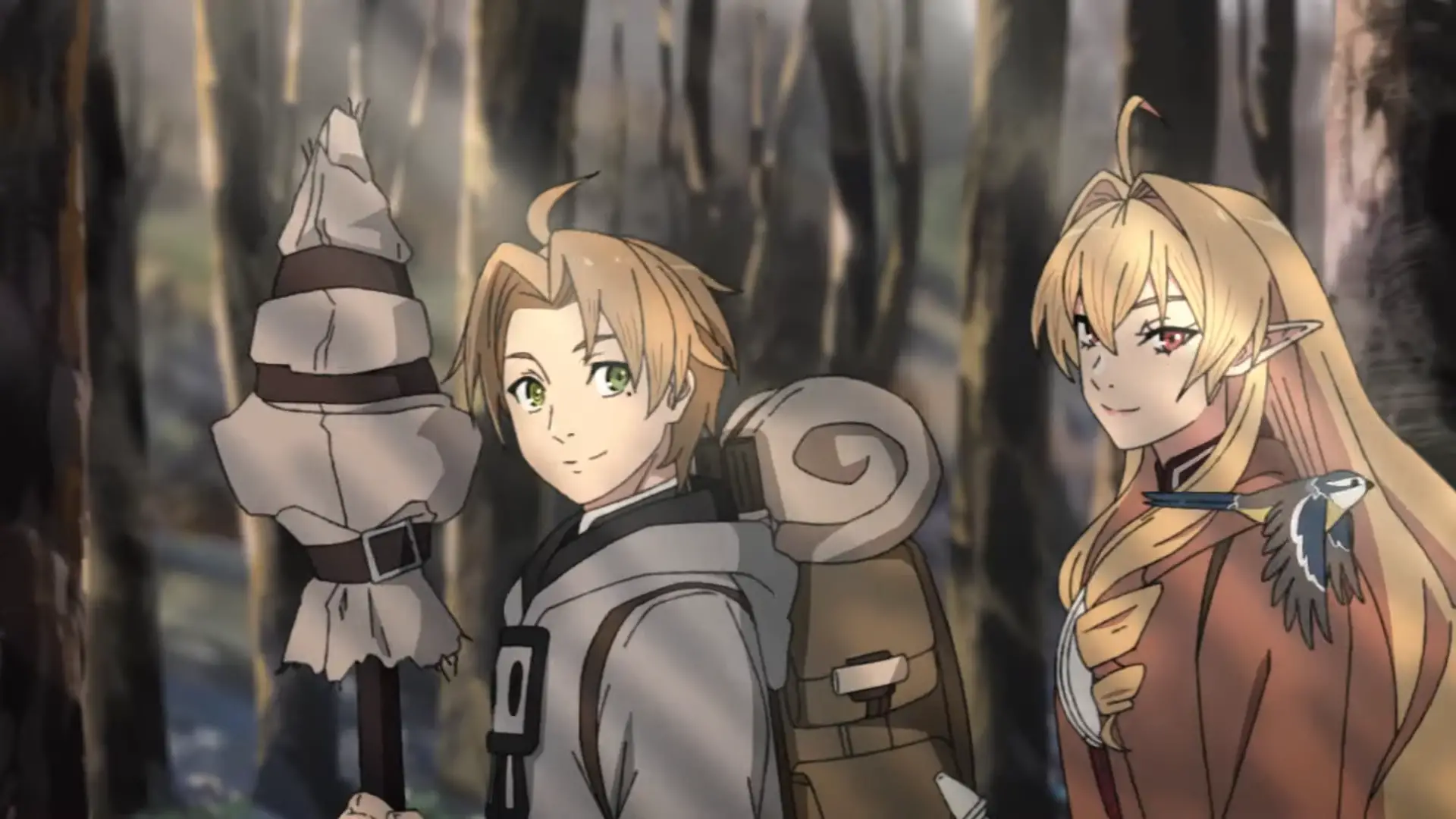 On Saturday, Crunchyroll revealed the English Dub cast for Mushoku Tensei: Jobless Reincarnation II anime.  The first English dub episode will air on Sunday.
The English dub staff includes:
ADR Director: Jeremy Inman
Producer: Colleen Clinkenbeard
Script Writer: Madeleine Morris
Mixer: William Dewell
Engineer: Noah Whitehead
The dub cast includes the following:
Madeleine Morris as Rudeus
Ben Phillips as Rudeus (Former Self)
Giovanni Cruz as Suzanne
Phil Parsons as Timothy
Dalton Tindall as Mimir
Reagan Murdock as Patrice
Molly Searcy as Sara
Tabitha Galand as Receptionist
The Mushoku Tensei TV anime is based on Rifujin na Magonote and Shirotaka's light novel Mushoku Tensei: Jobless Reincarnation.
In November 2012, Rifujin published the light novel on a web novel website, Shosetsuka ni Naro.
A year later, the series received a print release under Media Factory's MF Books imprint, with Shirotaka illustrating the series.
In June 2014, Yuka Fujikawa began its manga adaptation in the June issue of Monthly Comic Flapper.
Studio Bind later provided the series with its first anime adaptation in January 2021.
The season aired for 11 episodes, airing from January 11, 2021, to March 22, 2021.
Mushoku Tensei: Jobless Reincarnation II revealed that the season will air for two cours.
The first half is airing from July to September, with the second half scheduled to air from April to June 2024.
Synopsis of Season 1:
Rudeus Greyrat is a 34-year-old shut-in who wakes up in another world as a baby born to two loving parents.
He quickly adapts to his new environment and displays a magical talent that exceeds all expectations.
He learns swordplay from his father and meets Sylphiette, a girl his age who quickly becomes his closest friend.
As his second chance at life begins, he tries to make the most of his new opportunity while conquering his traumatic past.
He may one day find the one thing he could not find in his old world—love.
Source: Crunchyroll