Crayon Shin-Chan's Announces First CG Anime Movie Scheduled For Summer 2023
Hitoshi Ōne will direct the movie
The Crayon Shin-Chan anime has 30 movies under its name, and it has revealed its first 3DCG film, scheduled for Summer 2023.
The movie's title is Shin Jigen! Crayon Shin-chan The Movie Chōnōryoku Dai Kessen: Tobetobe Temakizushi (New Dimension! Crayon Shin-chan the Movie Great Psychokinetic Battle: Leaping Handmade Sushi).
A Visual and Poster have been uploaded as well: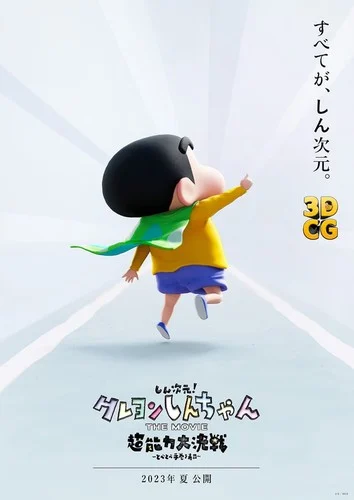 Hitoshi Ōne is both writing the screenplay and directing the movie as well. He has worked on series like Fireworks, Should We See It from the Side or the Bottom? live action of Akihabara @ DEEP, Bakuman. 
Sources: ANN