Classroom Of The Elite Season 3 Key Visual Revealed
The anime was originally scheduled to premiere in 2023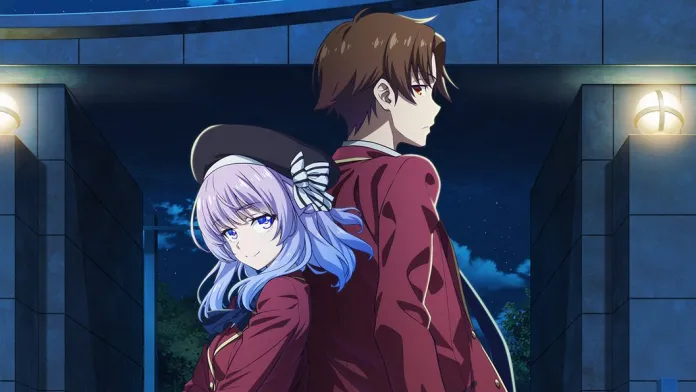 On Sunday, the MF Bunko J Summer School Festival livestream event revealed the key visual for the third season of the Classroom of the Elite anime.
During the livestream, the franchise's first mobile game was announced as well. The game is titled Yokoso Jitsuryoku Shijo Shugi no Kyoshitsu e ~Merge Puzzle Tokubetsu Shiken~ (Classroom of the Elite ~Merge Puzzle Special Test~). The game is set to launch in early 2024.
The anime was originally scheduled to premiere in 2023, but was delayed to January 2024 due to "various circumstances".
The TV anime is based on the light novel Classroom of the Elite, written by Shougo Kinugasa and illustrated by Tomose Shunsaku.
The light novel was published in Media Factory's MF Bunko J imprints from May 2015 to September 2019.
In January 2020, a sequel to the light novel titled Classroom of the Elite: Year 2 began publishing and the original story also received a manga adaptation by Yuyu Ichino in January 2016.
Yuyu started the serialization of the manga in Media Factory's Monthly Comic Alive.
Later in December 2021, Shia Sasane illustrated the manga adaptation of Classroom of the Elite: Year 2.
The TV anime adaptation was made on July 12, 2017, by Lerche Studio and aired for 12 episodes.
On July 4, 2022, Lerche released the second season of the anime, finishing on September 26 with 13 episodes.
Crunchyroll describes the anime's first season as:
Kiyotaka Ayanokoji has just enrolled at Tokyo Koudo Ikusei Senior High School, where it's said that 100% of students go on to college or find employment.
But he ends up in Class 1-D, which is full of all the school's problem children. What's more, every month, the school awards students points with a cash value of 100,000 yen, and the classes employ a laissez-faire policy in which talking, sleeping, and even sabotage are permitted during class.
One month later, Ayanokoji, Horikita, and the students of Class D learn the truth of the system in place within their school…
Source: ANN