Classroom Of The Elite Awarded As Best Light Novel Of 2022
Classroom of the Elite light novel bags the title of the best light novel of 2022 according to Takarajimasha's Kono Light Novel ga Sugoi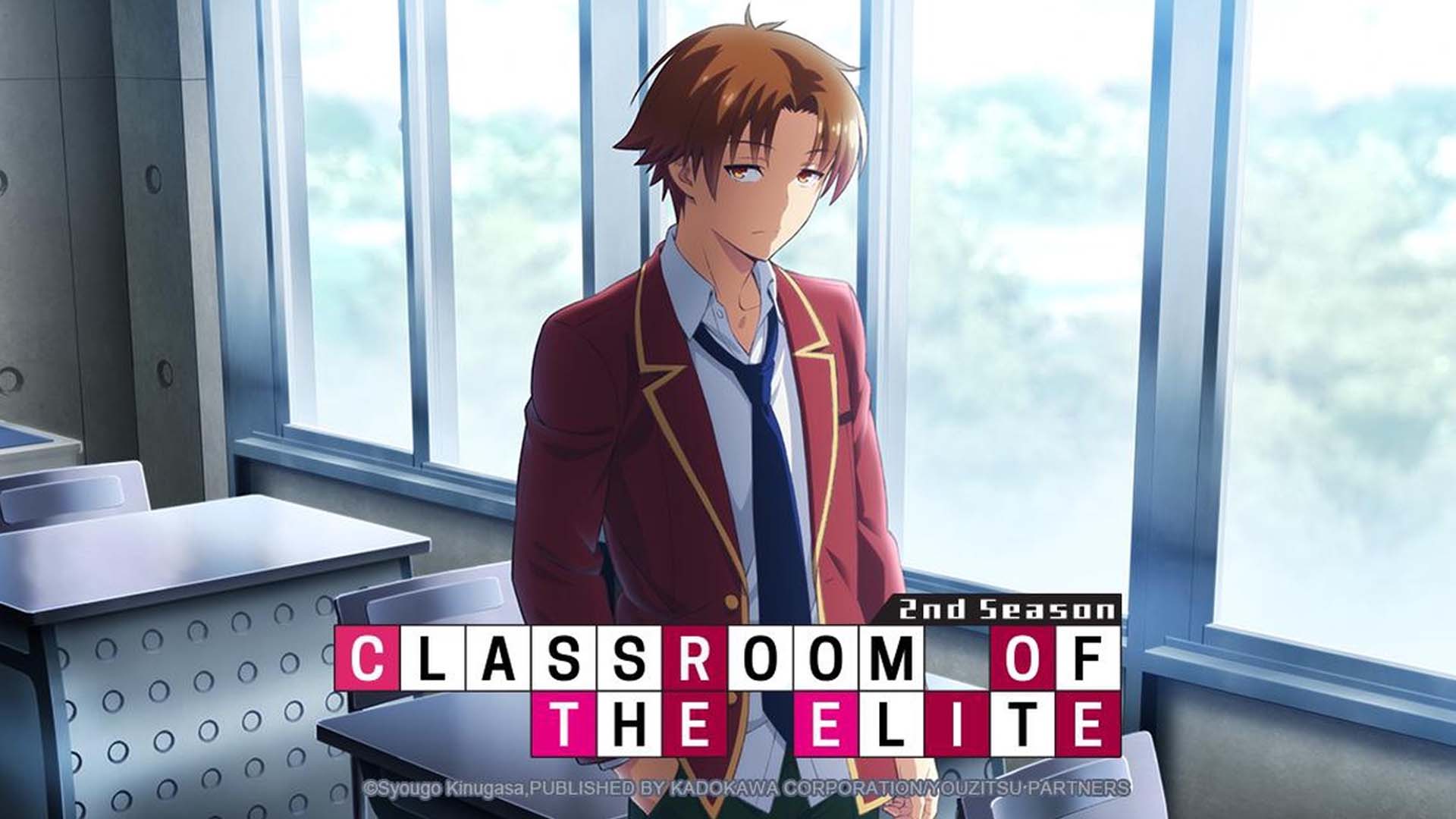 Classroom of the Elite light novel has bagged the title of the best light novel of 2022 according to Takarajimasha's Kono Light Novel ga Sugoi (This Light Novel is Amazing!) 2023. The editorial's list ranks the most popular light novels among Japanese readers.
Written by Shougo Kinugasa and illustrated by Shunsaku Tomose, Classroom of the Elite or Youkoso Jitsuryoku Shijou Shugi no Kyoushitsu e, received four accolades in this list. This includes achieving first place in the bunkobon book ranking and the popularity survey conducted on the publisher's official website.
The novel's main character, Kiyotaka Ayanokouji, earned the best male character title while Shunsaku Tomose himself bagged first place in the ranking of the best illustrators of the year.
The Kinugasa-Tomose duo first published the light novel in May 2015 through the editorial label MF Bunko J from the editorial Media Factory. It currently has 14 volumes and is publishing its 2nd-year arc. The light novels also have TV anime adaptation as well, produced by Studios Lerche.
About Classroom of the Elite anime
The first season of the anime aired in Summer of 2017 with twelve episodes. Summer 2022 saw the release of the much-awaited season 2 of 13 episodes. Moreover, a third season is in the works for 2023 as well. MyAnimeList describes the anime as follows:
On the surface, Koudo Ikusei Senior High School is a utopia. The students enjoy an exceptional amount of freedom, and it is ranked highly in Japan. However, the reality is less than ideal. Four classes, A through D, receive ranks in order of merit, and only the top classes receive favorable treatment.
Kiyotaka Ayanokouji is a student of Class D, where the school dumps its worst. There he meets the unsociable Suzune Horikita, who believes she her placement in Class D was a mistake and desires to climb all the way to Class A, and the seemingly amicable class idol Kikyou Kushida, whose aim is to make as many friends as possible.
While class membership is permanent, class rankings are not; students in lower-ranked classes can rise in rankings if they score better than those in the top ones. Additionally, in Class D, there are no bars on what methods can be used to get ahead. In this cutthroat school, can they prevail against the odds and reach the top?