Chinese-Animated Show Gets Second Season!
The first season premiered in July 2022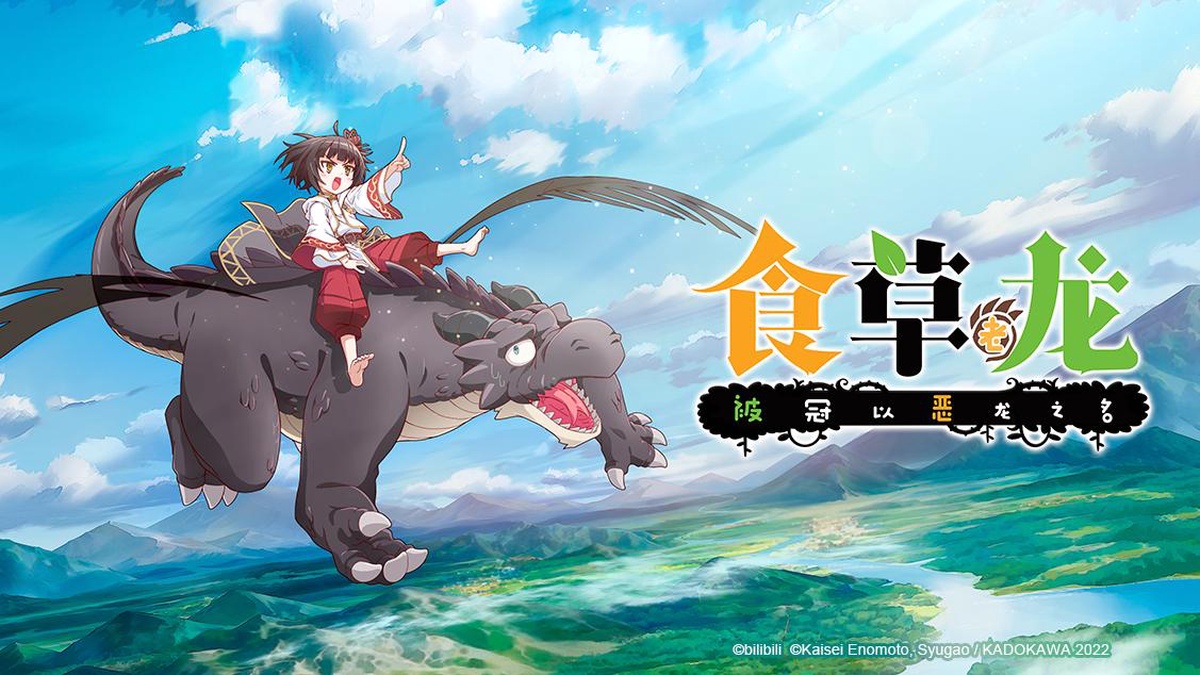 On October 18, the official account of Kadokawa's Sneaker Bunko imprint announced that the Chinese-animated show A Herbivorous Dragon of 5,000 Years Gets Unfairly Villainized is getting a second season.
◤齢5000年の #草食ドラゴン、
 いわれなき邪竜認定◢

🎉アニメ2期制作決定🎊

日本の読者の皆様は小説2巻などなどを読みながら続報をお待ちください❣

📺中国語版2期PVはコチラhttps://t.co/F5FsPYgmGj

🔻小説作品ページはコチラ https://t.co/o0tm0EDYqt pic.twitter.com/w5813hXgP8

— スニーカー文庫@毎月1日発売!! (@kadokawasneaker) October 18, 2023
The first season premiered in July 2022, produced by LAN Studio. June 2017 saw the release of the novels on the "Shōsetsuka ni Narō" website, with the most recent chapter appearing in June 2020, according to Kaisei.
In February 2018, Kadokawa started releasing the novels featuring pictures by Syugao. The third volume was released in October of the same year.
In 2018 and 2019, Kōichi Muro released a manga adaption in Square Enix's Gangan Joker magazine. The fifth and last collected volume was released by Square Enix in March 2020.
Crunchyroll is also streaming the series and describes the story as:
Desperate to defend her village from the demon king, Reiko offers herself to a 5,000-year-old dragon for his help in exchange, but the flame-breathing beast is vegetarian and a total weakling.
Together they embark on a journey to take down the demon king. With her dragon comrade, Reiko claims that she's his disciple, able to draw from his infinite powers, but is it really from him?
Source: ANN