Bungo Stray Dogs Season 5 Casts Kenjiro Tsuda
Bungou Stray Dogs season 5 premiered on July 12.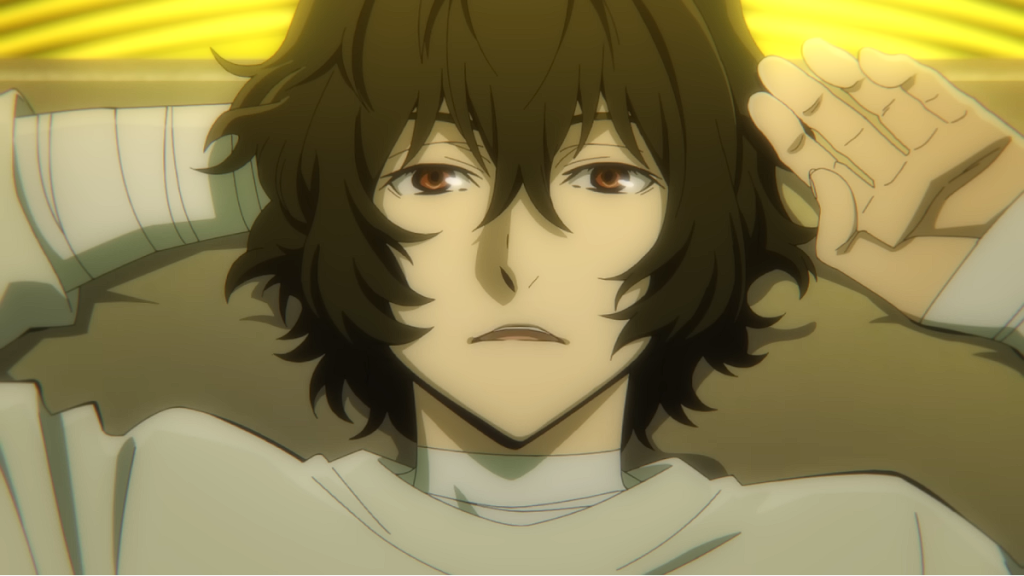 On Monday, the official website for the fifth season of the anime based on Kafka Asagiri and Sango Harukawa's Bungo Stray Dogs revealed that Kenjiro Tsuda will voice Bram, Fyodor's ally and a member of the Tenjin Goshui.
Bram is scheduled to appear in the anime's 54th episode.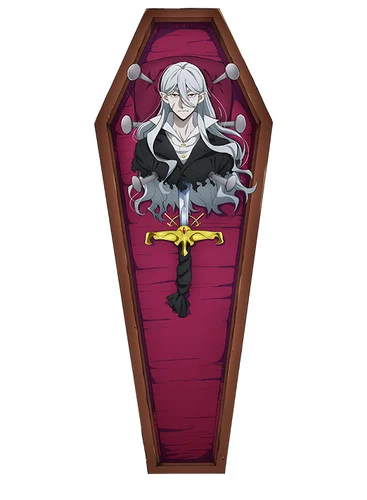 Bungou Stray Dogs season 5 premiered on July 12.
The anime is an adaptation of Kafkla Asagiri and Sango Haurkawa's manga Bungo Stay Dogs. The manga was launched in Young Ace on December 2012. it is produced by Bones, directed by Takuya Igarashi, and written by Yoji Enokido.
The first season of the anime aired from April 2016 to June 2016. Soon after the second season aired from October 2016 to December 2016. The third season aired from April 2019 to June 2019. All three seasons ran for 12 episodes each.
The manga and novel series are published in English by Yen Press.
Cast for Season 5 is as follows:
Yūto Uemura as Atsushi Nakajima
Mamoru Miyano as Osamu Dazai
Yoshimasa Hosoya as Doppo Kunikida
Hiroshi Kamiya as Ranpo Edogawa
Toshiyuki Toyonaga as Jun'ichirō Tanizaki
Hiroyuki Kagura as Kenji Miyazawa
Yū Shimamura as Akiko Yosano
Sumire Morohoshi as Kyōka Izumi
Rikiya Koyama as Yukichi Fukuzawa
Kensho Ono as Ryūnosuke Akutagawa
Kishō Taniyama as Chūya Nakahara
Akio Ōtsuka as Ōchi Fukuchi
Makoto Koichi as Teruko Ōkura
Yūki Kaji as Saigiku Jōno
Yōhei Azakami as Tetchō Suehiro
Akira Ishida as Fyodor D.
Takehito Koyasu as Nikolai G.
Takeshi Kusao as Mushitarō Oguri
Shōya Chiba as Sigma
Staff members are as follows:
Original: Kafka Asagiri
Manga: Sango Harukawa (Young Ace serialization)
Direction: Takuya Igarashi
Screenplay: Yoji Enokido
Character Design/Animation Direction: Nobuhiro Arai
Prop Design: Fumihiro Katagai
Art Direction: Yumiko Kondō
Color Design: Yukari Gotō
Cinematography: Tsuyoshi Kanbayashi
3DCG Direction: Yōta Andō, Yūki Oguri
Editing: Shigeru Nishiyama
Music: Taku Iwasaki
Music Production: Lantis
Sound Direction: Kazuhiro Wakabayashi
Sound Effects: Shizuo Kurahashi, Sachiko Nishi (Sound Box)
Sound Production: Glovision
Animation Production: Bones
Synopsis for Season 4 of the anime is as follows:
No longer concerned with military affairs, Yukichi Fukuzawa intends to act as a lone bodyguard-for-hire, making use of his deadly swordsmanship.
However, things are not going as planned for his freelance business, and that is when he crosses paths with a mouthy boy named Ranpo Edogawa.
While their initial interactions are intertwined with a bizarre murder mystery, the aftermath prompts the formation of the Armed Detective Agency.
Presently, Ranpo finds himself chasing down a gifted individual with the dangerous ability to execute the perfect crime.
But as the great detective unravels the case, he soon discovers an elaborate plot to obliterate the Agency in its entirety.
Although forewarned of the trap, the Agency continue their pursuit of the criminals, only to end up framed for the crime themselves.
Now branded as wanted terrorists, the remaining members must find a way to prove their innocence—even if they must turn to sworn enemies for assistance.
Source: ANN