Bungo Stray Dogs Reveals New Key Visual For Season 4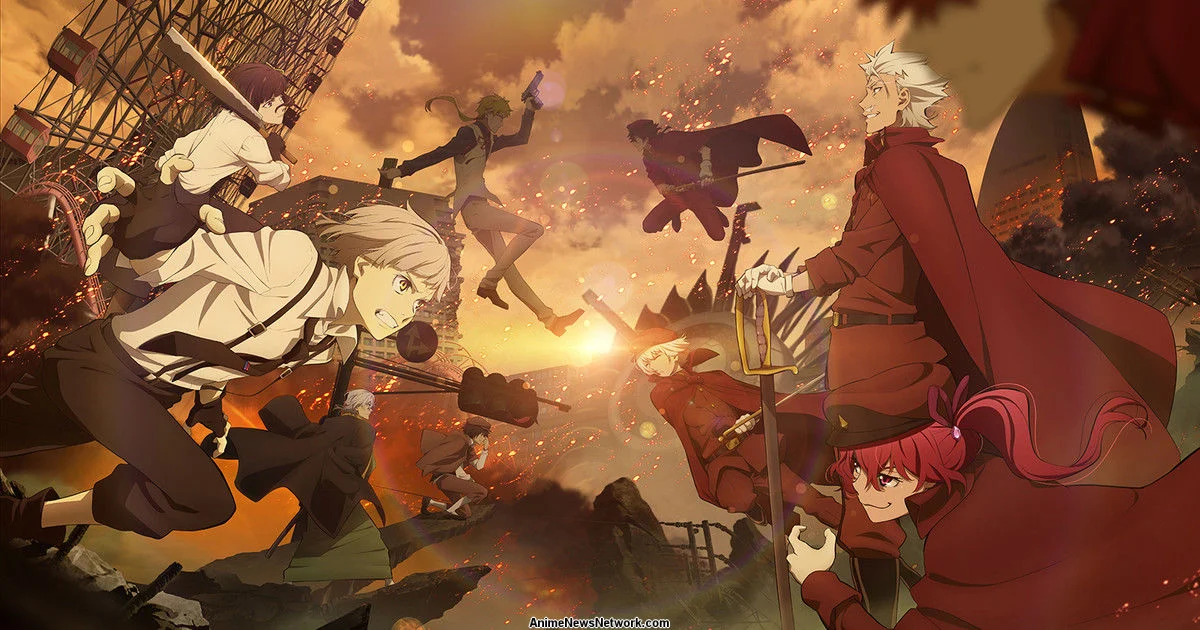 Bungo Stray Dogs Season 4 is currently airing in Japan, and the staff of the anime has now revealed an updated new key visual drawn by Nobuhiro Arai- the chief character designer and animation director.
The new visual features Edogawa Rampo and President Yukichi Fukuzawa from the Armed Detective Agency, the same as the previous visual. However, there is a change in the pair's pose and the color scheme of the image.
Check out both of the key visuals below:
New key visual: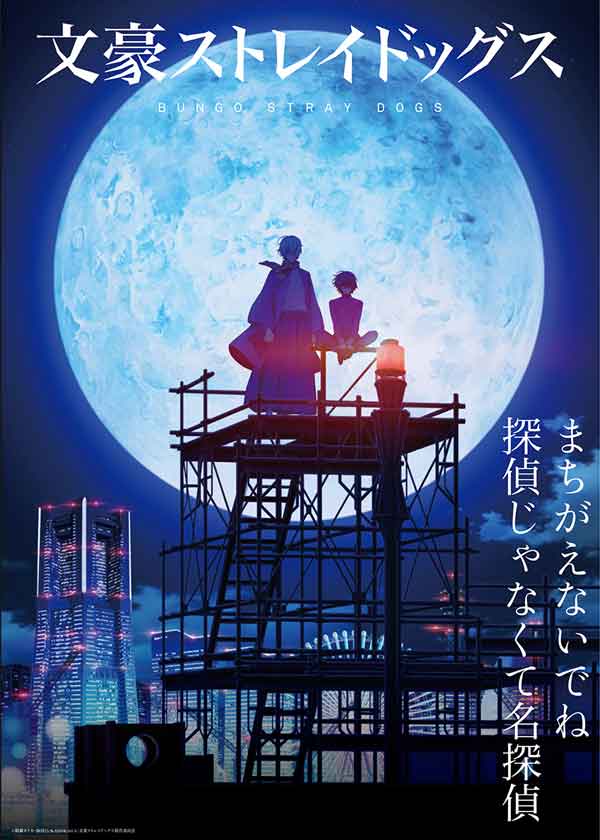 Old key visual:
About Bungo Stray Dogs:
The Bungo Stray Dogs manga originally began publication in Young Ace magazine (from Kadokawa) just over ten years ago, in December 2012. It is continuing to be published.
Bungo Stray Dogs season 4 is being made at BONES, with Takuya Igarashi helming the project as the director. Yoji Enokido is the writer and series script supervisor.
The opening theme song is titled "True Story" and performed by SCREEN mode. Meanwhile, the ending theme song is titled "Shirushi/°C" and performed by Luck Life.
Both the light novel and manga series are published in English by Yen Press. Yen Press gave this description for the first manga volume:
"Having been kicked out of the orphanage, a despairing young man by the name of Atsushi Nakajima rescues a strange man from a suicide attempt–Osamu Dazai. Turns out that Dazai is part of an armed-detective agency staffed by individuals whose supernatural powers take on a literary bent!"
Source: Twitter