Boruto Manga Reveals Sarada Uchiha's Post-Timeskip Look
The part 2 of Boruto manga will be titled Boruto: Two Blue Vortex.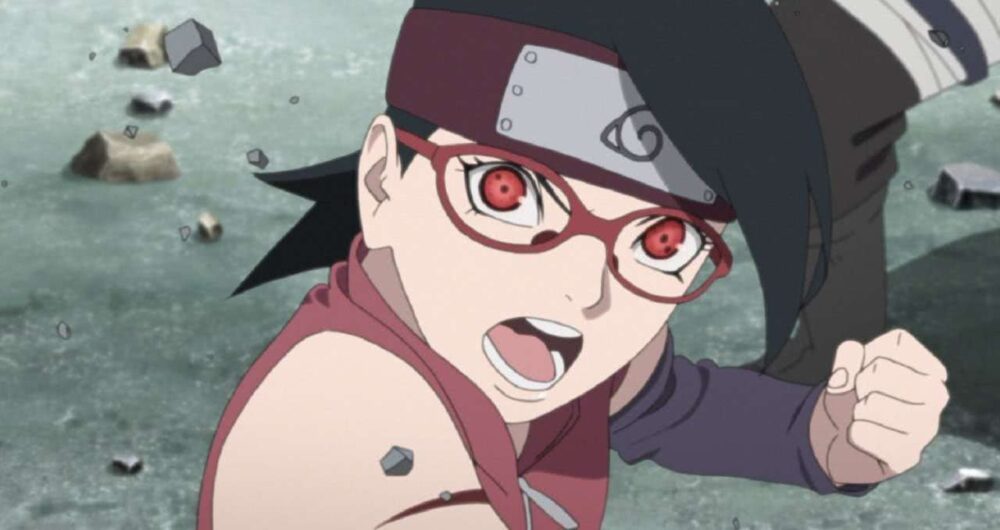 In the latest issue of V Jump magazine, the return of Boruto: Naruto Next Generation was announced via a visual teaser.
The announcement featured Sarada Uchiha with a brand-new character design.
The visual also revealed the part 2 of Boruto manga will be titled Boruto: Two Blue Vortex and will resume in August 2023.
This has hyped up the return of the manga, as it ended with Sarada unlocking her Mangekyo Sharingan in a completely different form.
The new Sarada design by Mangaka Ikemoto was also well received, unlike the previous design.
In the new design, Sarada is seen wearing earrings shaped like the Uchiha clan crest and a choker with the Haruna clan symbol on it.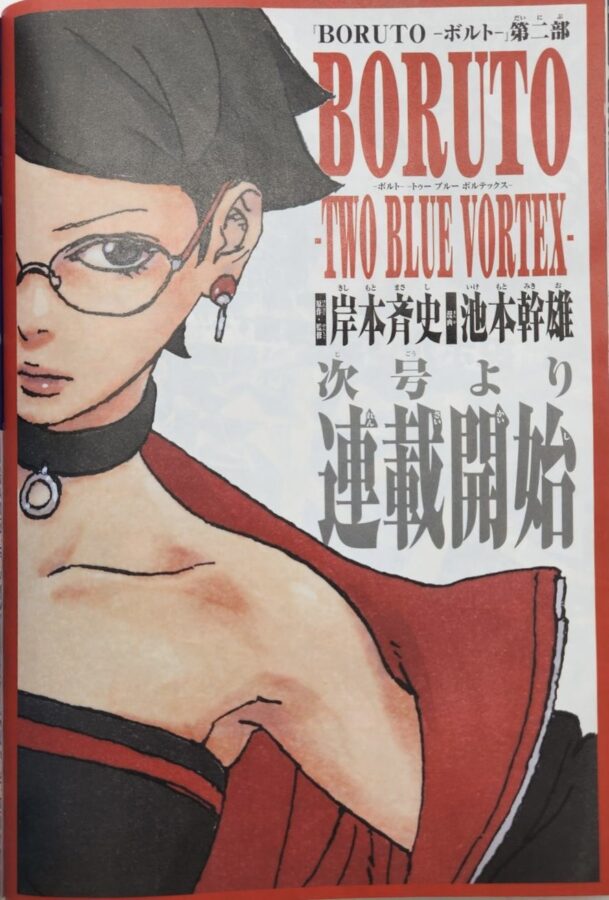 Her red and black scheme in the new design, alongside what looks like a jacket or cloak, gives off very Itachi-esque vibes.
About Boruto: Naruto Next Generation
The Boruto manga was previously written by Ukyo Kodachi and illustrated by Mikeo Ikemoto, with Masashi Kishimoto serving as an editorial supervisor.
Kishimoto later took over the writing duties from Kodachi in November 2020.
The manga began serialization in Shueisha's Weekly Shonen Jump in May 2016 and was transferred to Shueisha's monthly magazine, V Jump, in July 2019.
Boruto is a spin-off and a sequel to Kishimoto's Naruto, which follows the exploits of Naruto Uzumaki's son, Boruto Uzumaki, and his ninja team.
An anime television series adaptation started airing on TV Tokyo in April 2017.
Unlike the manga, which began as a retelling of the Boruto film, the anime begins as a prequel set before Boruto and his friends become ninjas in a later story arc. A series of light novels have also been written.
Source: Twitter