Bocchi The Rock! Stage Play Highlights Available On YouTube With English Subs
The DVD/Blu-ray of LIVE STAGE BOCCHI THE ROCK! will be available in Japan's music stores on February 28, 2024.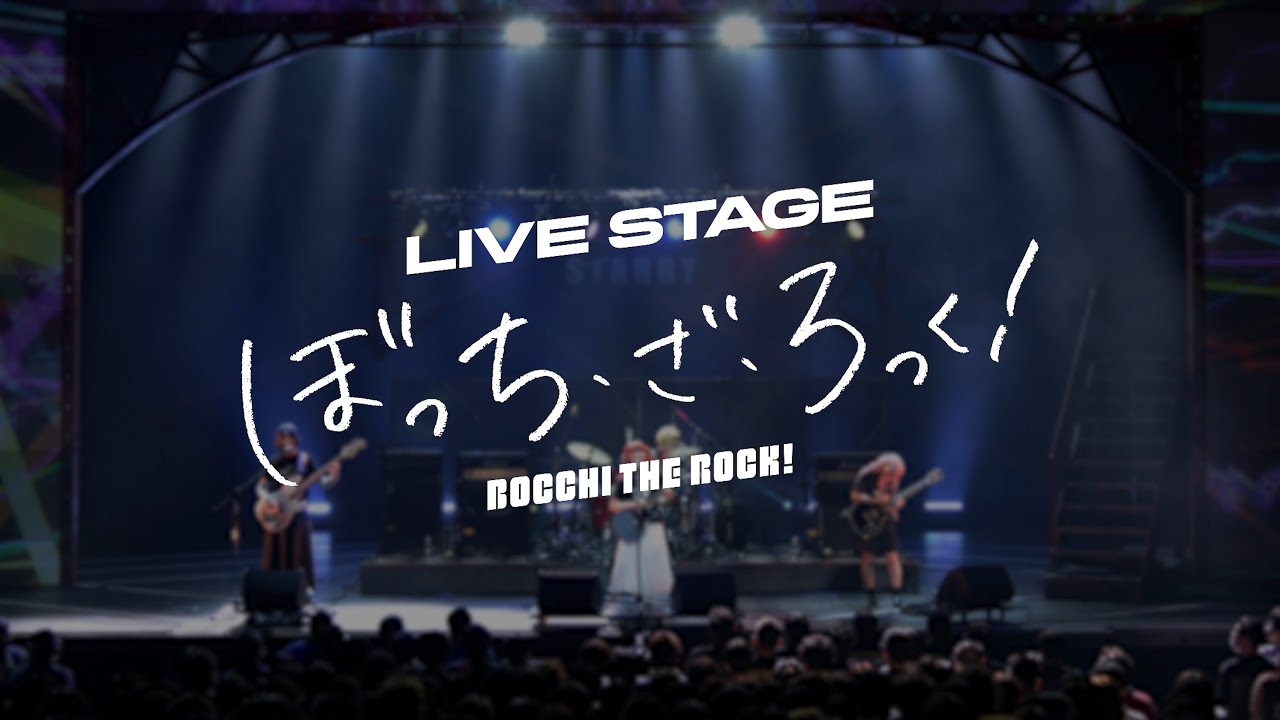 The Official YouTube channel of Aniplex Japan uploaded the highlights of the stage play adaptation of Aki Hamaji's manga BOCCHI THE ROCK! called "LIVE STAGE BOCCHI THE ROCK!" with English subtitles on Nov 10, 2023.
Overseas Bocchi fans have 6.5 minutes of pure wholesome Bocchi entertainment, watching the socially awkward girl and her friends in a real-world setting.
This stage play was performed at THEATER MILANO-Za in Tokyo from August 11 to 20, 2023. The DVD/Blu-ray of LIVE STAGE BOCCHI THE ROCK! will be available in Japan's music stores on February 28, 2024.
The staff/cast members for the stage play are as follows:
Original story: Akira Hamaji
Script and direction: Akira Yamazaki
Goto Hitori by Morino Mamo
Ijichi Nijika by Otake Miki
Ryo Yamada by Karin Oyamauchi
Ikuyo Kita by Miki Omori
Ijichi Seika by Kouchi Misato
Kikuri Hiroi by Rei Tsukikawa
Goto Futari by Nanami Oka/Arisaki Tsukui (double cast)
Bocchi the Rock! is a Japanese four-panel manga series written and illustrated by Aki Hamaji. It has been serialized in Houbunsha's seinen manga magazine Manga Time Kirara Max since December 2017. Its chapters have been collected in six tankōbon volumes as of August 2023.
An anime television series adaptation produced by CloverWorks aired from October to December 2022.
Crunchyroll describes the series as follows:
Hitori Gotoh, "Bocchi-chan," is a girl who's so introverted and shy around people that she'd always start her conversations with "Ah…"
During her middle school years, she started playing the guitar, wanting to join a band because she thought it could be an opportunity for even someone shy like her to also shine. But because she had no friends, she ended up practicing guitar for six hours every day all by herself.
After becoming a skilled guitar player, she uploaded videos of herself playing the guitar to the internet under the name "Guitar Hero" and fantasized about performing at her school's cultural festival concert. But not only could she not find any bandmates, before she knew it, she was in high school and still wasn't able to make a single friend!
She was really close to becoming a shut-in, but one day, Nijika Ijichi, the drummer in Kessoku Band, reached out to her. And because of that, her everyday life started to change little by little…
Source: Aniplex YouTube channel via Crunchyroll